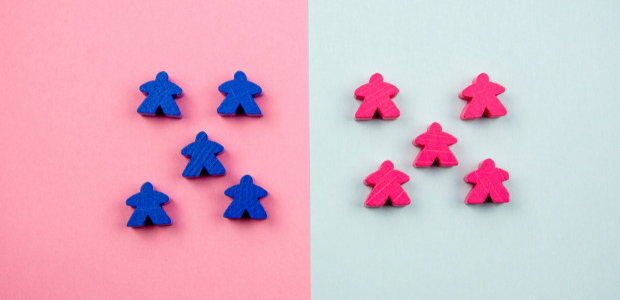 Gender pay report important more than ever
Ensuring your business has a gender pay report in place has "never been more important", a leading employment solicitor said. Companies with 250 or more members of staff now have just two weeks to report their gender pay gap information
Those who fail to meet the October 1st deadline could face enforcement action, including court proceedings and an unlimited fine.
Ella Bond, from Harper James Solicitors, which specialises in supporting ambitious businesses, has urged all relevant companies to report their information as soon as possible.
She said: "In many ways this issue has never been more important. The Covid-19 pandemic has had a particularly big impact on women. Largely because of the sectors which were badly affected by the pandemic predominantly employing female staff and also because of female staff having undertaken the majority of childcare responsibilities through the lockdowns. Furlough is also likely to have had a big impact on a company's pay data. 
"It's vital that businesses take this opportunity to reflect on and give transparency as to how their current pay structure looks. This will help to drive change in the event of any gender inequality being identified. This is particularly key at this time as the effects of the pandemic rumble on. Businesses now only have two weeks to meet the deadline, although they are encouraged to submit their report sooner if possible.
"Companies who are unsure how to compile a report, or who need further support, should seek expert advice to ensure they are complying with the law."
New rules around gender pay reporting were announced earlier this year.
Due to the continued effects of the COVID-19 pandemic, enforcement action against employers failing to report their gender pay gap will start on 5 October 2021, the Equality and Human rights Commission (EHRC) announced. Enforcement for the reporting year 2019/20 was suspended in March 2020 at the start of pandemic.
The gender pay gap is calculated as the difference between average hourly earnings (excluding overtime) of men and women as a proportion of men's average hourly earnings (excluding overtime). It is a measure across all jobs in the UK, not of the difference in pay between men and women for doing the same job.
Employers are being encouraged to consider their future talent pipeline as students at schools, colleges and universities increasingly ask questions about gender pay equality in their chosen fields. It also reminds employers that diversity metrics are becoming increasingly important in winning supplier bids.
Businesses are also  being urged to publish additional data on the wage breakdown of their employees.
Earlier this month businesses were criticised for failing to report details of ethnicity pay gaps. 
According to a major new report just 13 of the 100 largest UKlisted employers have revealed their ethnicity pay gaps, sparking fresh calls for the government to make reporting of racial earnings disparities mandatory.
Analysis of the FTSE 100, which includes the biggest firms listed on the London Stock Exchange, found widespread commitments from employers to take action on racial disparity in the wake of the Black Lives Matter protests in summer 2020 have yet to result in hard data.
Among those to have published figures are the developer British Land, which revealed a pay gap between white and ethnic minority staff of more than 27%; BT, which reported a mean pay gap of 5.7% between white British and black African, Caribbean and British staff; and NatWest, which reported an overall 14.1% median ethnicity pay gap.
But big employers such as Next, Unilever and Aviva have yet to declare figures and the Chartered Institute of Professional Development, which carried out the research, said progress was too slow and inconsistent.
You can read more details here.