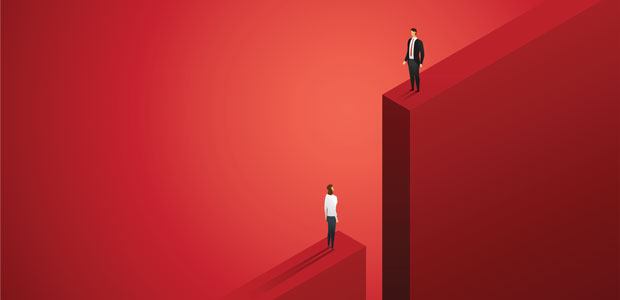 Gender pay gap reporting works toward achieving equality in the workplace
THE pandemic has undone a lot of the success businesses achieved on gender pay equality, a leading employment expert has warned. Samantha Owen from law firm Harper James said the last two years had led to many women having to experience lesser pay. 
Her comments come in the wake of a new warning by the Equality and Humans Right Commission on the issue. The EHRC says that employers who miss today's gender pay gap reporting deadline for a second consecutive year could face formal enforcement action and may be named and shamed. 
Commenting on the steps businesses now need to take in this area, Samantha, a senior employment solicitor, said: "The Gender Pay Gap Regulations require employers with 250 or more members of staff to report their gender pay gap. The reporting obligations were suspended as a result of the pandemic, but this suspension could not continue indefinitely. "Private sector employers were due to report by 4 April 2022. Early indications were that this was a deadline that many employers were not going to meet.
"Businesses have faced, and are continuing to face, challenging times owing to the pandemic and these obligations and the threat of consequences may seem onerous. However, the gender pay gap reporting has an important purpose, which is to work toward achieving gender equality in the workplace. Indications are that all the good work done previously in narrowing the pay gap may have been undone by the pandemic, with women once again experiencing lesser pay. Engaging in the pay gap reporting process demonstrates that a company understands these challenges and that it is committed to gender equality.
"The Equality and Human Rights Commission have said that they will now begin enforcement against companies who have not complied with their obligations to report. The consequences could be unlimited fines after court action. It's therefore really important that companies take this responsibility seriously and that reports are made as soon as possible if they haven't been done already. For any companies who have failed to report in time, swift action to remedy this situation is recommended and legal advice should be taken."
The Equality and Human Rights Commission issued warning notices to 1,400 employers that failed to report by last year's extended deadline. 
Warning notices were sent to more than 1,100 private sector employers and to 200 public sector employers and by late last month had led to 99% of those employees taking the "steps they needed to comply with the gender pay gap regulations". The commission is warning organisations that failed to report their gender pay gap information for the October 2021 deadline that it "will consider taking formal enforcement action against repeating non-reporters once the 2022 reporting deadlines have passed".
Its enforcement powers range from entering a legally binding agreement, committing the organisation to an action plan and launching a formal investigation if it suspects illegality.