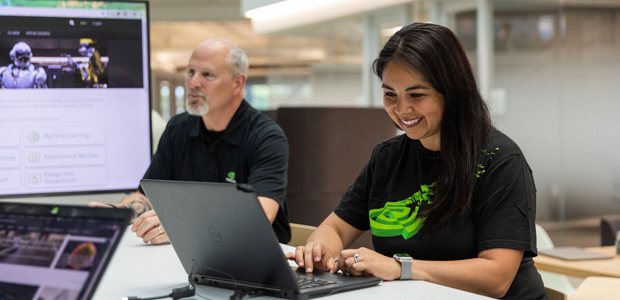 Gender Diversity: It's Just Smart Business
But women are still in the minority in tech roles. Only 34% of STEM graduates are women, with a ratio of men to women in engineering of 5:1. Why? One of the main contributing factors is the lack of visible female role models in the tech industry.
Around 19 percent of the tech workforce are women, equating to around one million, a figure that has steadily grown by over 350,000 in the last ten years.
NVIDIA Inception, a program designed to nurture startups, is home to many female-led artificial intelligence (AI) startups with 55 in the UK alone, spanning 22 industries including healthcare, media and entertainment, and financial services.
We reached out to three leading startup members with women at the helm to get their take on what it's like to be a woman driving breakthroughs in AI.
Sarah Al-Hussaini
Meet Sarah Al-Hussaini. She's the COO of ultimate.ai who are using AI technology to redefine the customer service industry.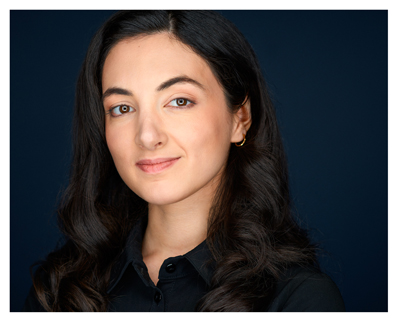 Al-Hussaini started out in Investment Banking, after graduating in Economics. Three years later, she knew it wasn't the right path for her -- but in the tech scene of London, exciting startups were offering a promise: if you're optimistic and opportunistic, the sky's the limit. The opposite of the rigid career paths and hierarchies in "traditional" industries, she was in love.
"Breaking into tech was a challenge," said Al-Hussaini. "Women-only initiatives created a safe space for me while I built up my confidence." And build confidence she did -- for six months, Al-Hussaini maintained a double work life of investment banking and tech entrepreneur, whilst she attended coding classes and startup weekends, and packed her bookshelves with tech staples like Lean Startup and Blockchain Revolution.
After all the hard work and effort put in, Al-Hussaini landed a job as a Business Development Associate in Techstars Berlin, where she met ultimate.ai in the early stages of their development and joined their mission as COO.
Four years later, they've grown to 100+ people (45 percent of which are female), won multiple awards and raised $30 million to date.
It's not always been easy, though. The main challenge Al-Hussaini faced was maintaining the company's strong, supportive culture as they scaled. "Making sure that our values - Trust, Impact, Customer Success and Ethics - are embodied by every new joiner requires constant investment. It also requires us to stay agile, as we adapt what living our values looks like for each stage of our growth."
For women, or any gender, looking to start a career in AI, Al-Hussaini's advice is to lean in to it: "There are always endless possibilities."
Zohra Slim
Next, meet Zohra Slim, Co-founder and Chief Web Officer (CWO) of Instadeep, who are developing AI-powered decision-making systems using their expertise in machine intelligence research.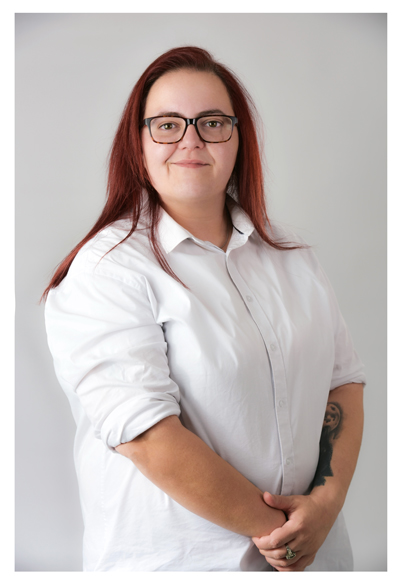 Slim's interest in computers, the web and programming began as a teen. But being in the literary stream at her French high school, she went on to study English at La Sorbonne in Paris. 
Subsequently, Slim realised that this wasn't the path for her, so she chose to drop out and continue her programming studies instead, where she found herself a job as a Team Leader for a tech company in India.
After freelancing for a few years, Slim met Karim Beguir and they worked well together. They went on to found InstaDeep in 2014.
The greatest challenge of leading a startup for Slim was letting go. "When you create a startup, you initially start by doing every single job; accounting, HR, development, design, research," she commented. "Letting go of the tight control and delegating is hard, but it's necessary to grow."
Slim describes AI as a tool that can be applied to a "smorgasbord of fields", so focusing attention on real-world problems where AI can create a positive impact is a must. She advises to "learn the basics, then keep learning some more", even across subjects like chemistry or physics - they might come in useful one day.
Surround yourself with like-minded people you trust, be prepared to put in the work, keep learning and networking are some of Slim's recommendations for embarking into the world of AI startups. Specifically for women though, don't be afraid to voice your opinions. An active mentor, Slim observes that women with male co-founders can often find themselves agreeing to everything.
Andrea Plapp
Finally, meet Andrea Plapp. Managing Partner of Logivations, a startup who are using AI to optimise every step of the logistics process.
Plapp is an engineer, a mathematician at heart with the subject always holding the number one spot at school, and as a passion.
Working in the logistics industry for 10 years, Plapp knew the entire process inside out. She saw a great potential in combining algorithms, AI and other IT methods with her vast know-how of the logistics industry, and did exactly that by starting her own company, Logivations.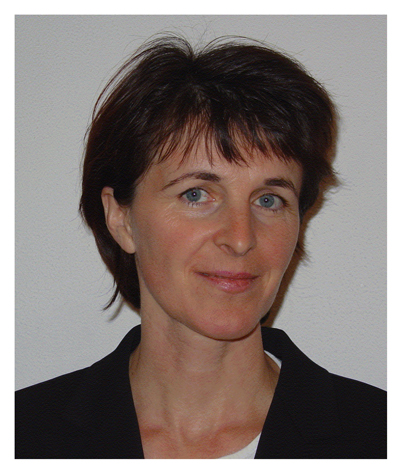 "Trusting in your own competence" and investing in long term-sustainability are far more important for continuous and stable growth than short-term wins, said Plapp. For all entrepreneurs - regardless of gender - having a stable work-life balance is key to long term stability and growth.
Diversity Is Smart Business
Al-Hussaini said: "Diverse leadership is just smart business." And Slim added it's: "A key-factor in long term success."
Particularly when it comes to AI, diverse teams lead to better built algorithms that are trained on unbiased data. In Al-Hussaini's experience, a diverse leadership team can be the 'safety net' that ensures diverse perspectives are included throughout the creation process, and Slim adds it can bring new innovative solutions to age-old problems.
To get more women into tech careers and actively tackle the gender gap, companies need to highlight the women already working in their organisation. By empowering women in case studies, blogs, podcasts or more, it can inspire more women to realise their passions in tech.