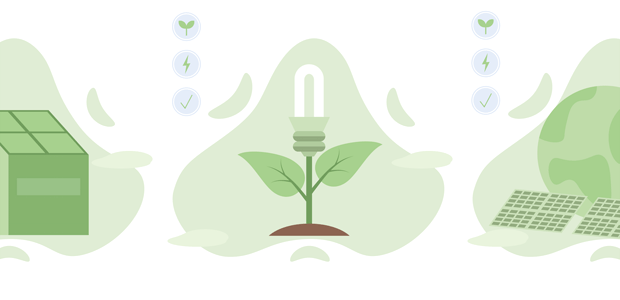 FuturePlus and Outernet Unite to Create First Sustainability Impact Awards for High-Growth Companies
Sustainability management platform FuturePlus, and London's new media and culture district featuring the world's most advanced immersive screens, Outernet, have teamed up to create the Outernet Impact Award in association with FuturePlus.
The awards showcase the work that SMEs are doing to embed sustainability into their businesses, and through using Outernet's immersive entertainment district, it brings communities together to experience content and technology in new ways. The award's mission is to help Britain's 99% of small businesses get the expertise, support and exposure required for their sustainability journeys.
The Outernet Impact Award in association with FuturePlus lands at a crucial time where the UK's 5.5 million SMEs are under immense pressure to keep the lights on, retain and gain customers, and be profitable to help grow the economy - all whilst addressing the phenomenal consumer demand to prove sustainable, trackable and ethical business practices.
Mike Penrose, Co-Founder and Partner at FuturePlus, comments: "With so much confusion around what sustainability actually means, it is apparent that businesses are struggling to implement a coherent action plan. Almost all the various sustainability badges, which indicate good business practices, only qualify certain achievements and do not help a company meet its ambitions in line with the UN's 2030 goals. 
Businesses also don't realise that sustainability doesn't equate to "no profitability." In fact, we are finding that companies applying a more sustainable approach improves their overall processes, and they see benefits throughout the business. We teamed up with Outernet to demonstrate just how powerful these changes can be in an affordable, accessible and trackable manner."
As the repercussions of COP27 awaken us to the reality of meeting the UN's 2030 Sustainable Development Goals and cracking down on the bad actors hiding behind pledges and greenwashing, both FuturePlus and Outernet have made it their mission to help the UK's economic bloodline, the 99%, achieve the recognition required to grow in a meaningful way.
The first Outernet Impact Award in association with FuturePlus ceremony was held on Monday 28 November 2022 at the newly-launched The Lower Third on London's historic 'Tin Pan Alley' (Denmark Street). Designed to celebrate ingenuity in sustainability practices and product development, the panel of judges selected two London-born, high-growth winners, Bide Planet and SURI, for demonstrating huge environmental and social impact in their respective industries. Their prize includes:
Promotional product screen time aired to hundreds of thousands of people at Outernet venues, aimed at demonstrating to consumers the range of innovative and sustainable products they can now access

An event for partners, customers and investors (particularly important given the clampdown on greenwashing and ESG investments scrutinised by the FCA)

A year's subscription and consultancy with FuturePlus sustainability management platform worth £2300
Robert Butters, Operator of Outernet London's two venues (HERE and The Lower Third), adds: "Our desire is to make a positive and impactful change to the businesses who require it. We believe in supporting the communities where the businesses are born through the powerful tools we have at our disposal. London is a global hub for entrepreneurialism, and helping the small businesses with sustainability at the heart of what they do is our privilege." 
Amelia Gammon, Founder at Bide Planet, continues: "To be the first winner of this award is a real honour. The fact we are gaining expert consultancy on sustainability practices which enables us to transparently show how we are achieving our goals, is vital to the success of our business. In order to scale, we must abide by our high moral and ethical code - one which is inclusive to those socially and economically less fortunate, without compromising on the impact it has on our climate and environment."
Mark Rushmore, Co-Founder at SURI, concludes: "This award will help us to scale our company in the most socially and environmentally responsible way possible. FuturePlus gives us full transparency of our sustainability achievements and ambitions and is constantly consulting us to meet our goals across these five pillars: social, environment, diversity and inclusion, economic impact, and climate. As a result, it sets us apart from our competitors in an aggressive marketplace and we couldn't be happier."
The public can expect to enjoy the brand activation of the winning companies on Outernet's visually immersive screens from now.