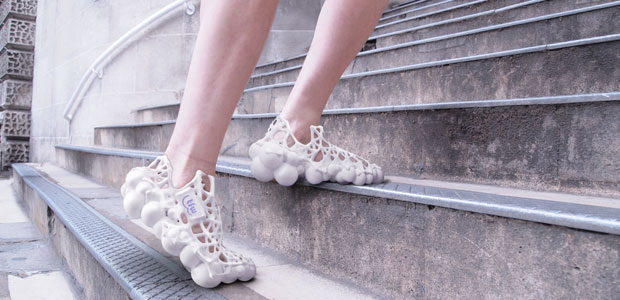 The Future of Walking
According to research from King's College London, over 9,000 Londoners are dying early every year as a result of toxic air.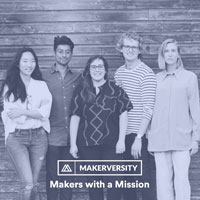 Amongst more high profile environmental problems such as global warming, climate change, and deforestation, air pollution is one of the many issues that often gets forgotten about in the UK.
Results of a recent survey conducted by the Nicholas Institute for Environmental Policy Solutions for example, showed that for respondents, air pollution was significantly behind climate change and water quality and quantity, in terms of environmental importance. Governance and rules to protect the environment were seen as failing to keep pace with changes, particularly in the presence of technology innovation, rapid diffusion and uptake of information.
Although it is often an invisible problem to humans, the toxic gases and particulates still manage to get deep inside our lungs whether we walk, jog or commute around the city, causing a significant health risk to us all. Long term exposure to polluted air can have a permanent affect such as chronic respiratory disorders, heart diseases, lung cancer and even serious harm to the liver, kidney, nerves and the brain.
And it's certainly not a new problem. Back in the 1950s, a period of cold weather, combined with an anticyclone and windless conditions, collected airborne pollutants - mostly arising from the use of coal - to form a thick layer of smog over London in what was to become known as the Great Smog. It lasted for five days and caused major disruption by reducing visibility and even penetrating indoor areas.
Government medical reports in the following weeks estimated that 4,000 people had died as a direct result of the smog and 100,000 more were made ill by the smog's effects on the human respiratory tract. More recent research however, suggests that the total number of fatalities was considerably greater - around 6,000 more died in the following months as a result of the event.
HOW IS TFW TACKLING AIR POLLUTION?
Moving into the 21st Century, a solution to air pollution has been developed by a group of designers, consisting of Sam Cryer, Sabina Weiss, Inês Marques, Umar Hossain and Yoo-Jin Jung, who met at an event in April 2018 hosted by Makerversity, a Londonbased pioneering community of emergent maker businesses. The Future of Walking (TFW) is a pair of shoes that filter the air with each step. The quintet created TFW to reverse the damage of air pollution by filtering the air at ground level through the soles of the shoes.
WALKING ON A CLOUD
The distinct bubbly appearance of the shoes aims to raise awareness about the growing levels of pollution in London as well as making a real difference across the city and physically removing pollutants from the air.
On the route to designing the shoes, Sam Cryer, Co-Founder of TFW explained: "Anybody can buy air filters, however, the energy consumption is fast. So the question for us was 'How do we split that down into personal contributions that doesn't require masses of electric energy?', because if you're plugging something in and using electricity, you're burning coal or gas somewhere across the globe. So that was how we came up with the concept of the shoes - they are something that anyone can use and that also uses the energy from the user itself."
With each step taken in the shoes, a-one way valve allows the polluted air in, which is then pushed out through the layers of filters when you step down… ejecting purified air. Each pair of shoes have the capacity to filter as much air as is breathed in by the wearer. The co-founders explained this means that over a one kilometre walk, the shoes will filter over eight times the volume of air a car will emit. Although the shoes are still in the prototyping phase, the co-founders are looking to explore in depth customisation. Cryer explained: "Our potential users will vary in weight and height and also how much air they pump out so this is where a level of customisation comes in."
Although there are similar concepts out there, TFW believes there isn't any direct competition for the company. TFW states the main reason for this is because no other footwear companies are currently looking to reverse the damage of pollution and this has been an aid to them.
HOW IS TFW FUNDED?
TFW has been completely self-funded since its journey began in April 2018, and in that short space of time has been featured in Design Week, WGSN lifestyle report, Concept Kicks blog, and Sic Mulher. The company will also be showing at the Future Laboratory as part of London Design Week, and The Seedrs event at Plexal, London.
TFW is now looking into different avenues of funding and has begun a collaboration on a marketing, communication and visual commerce strategy with IFA (International Fashion Academy) in Paris. TFW also graduated from Y combinator, a US seed accelerator that offers a ten week online startup school. "With money comes time, and those two things are connected. For us to be able to invest the time that we need to do this project, we need the money to do it. So this has been our biggest challenge in a way because we have the facilities but at the same time it takes a while to get off the prototype phase when you are in need of funding," said Marques.
MAGIC NUMBER 5
Cryer continued: "I think you often see a lot of startups implode because of team issues so we've really tried to learn from others' mistakes. So we've really made it a point to set regular meetings, allocate weekly tasks to each member even if they're small, just to make sure we are progressing each week without anyone feeling like they're doing too little or too much. Our main goal is to stay as open and honest with each other as we can."
Hossain said: "It's been an interesting dynamic as there are five of us all coming in at a founder level with different ideas. It's been a strength and a weakness of ours as all of us work full time, but when one person has other commitments, there is always somebody else to pitch in. However, there are just more heads to organise and you don't see many startups with five founders around."
ACTIVE AIR TO TFW
Until recently, TFW was known as Active Air, however due to copyright issues the team had to change their name but the team fully embraced the change. The new name, TFW, was something the team originally came up with and felt it fitted perfectly with their future vision of walking.
The team has built various partnerships over time, one of those being a design consultancy and materials library called MaterialDriven, which invited TFW to participate in their 'Architect @ Work' exhibition.