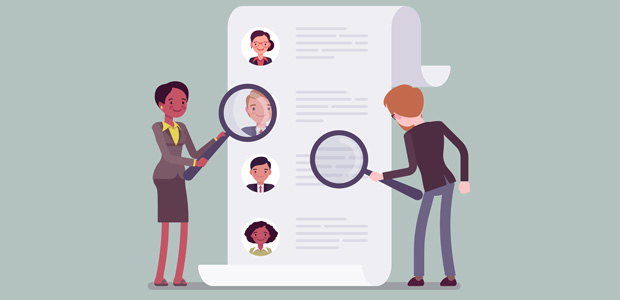 The future of attracting quality talent post-Covid
The way in which businesses across the country work has transformed exponentially since March 2020, with entire workforces suddenly told to operate remotely. Some organisations thrived, with their cloud solutions and unified communication tools empowering them to adopt a remote working ethos with ease. On the other hand, those with more rigid and antiquated processes have found this sudden shift jarring. 
One aspect that many organisations are struggling with is the attraction and retention of quality talent. A recent report from National Federation of Independent Business found that more than a third of small businesses have open positions they haven't been able to fill, despite an unprecedented amount of those currently out of work.
Attracting and retaining quality talent to any organisation has been a challenge since before the pandemic began. A significant catalyst in this has been the rise of a multi-generational workforce and the shifting workplace values. 
A workforce that's more diverse than ever
With the world entering a shift where there are now four generations in the workplace - all with different expectations and demands - employers need to carefully consider who they want to target to fill vacancies. Companies must also begin to plan on how they will attract the desired generation, especially in a world that is only just recovering from a global pandemic and that has clearly shown that it is possible for companies to function almost exclusively remotely. 
Over 60s are seen to favour more part-time work in place of full time retirement, with 40 year olds putting more of a focus on family. One lesson these two generations have learnt from the pandemic is that typical 9-5 working hours don't have to be so rigid, instead allowing work to mould around their lives instead of the other way around.
On the other hand, Millennials and Gen Zs are more likely to return to the office once able to, but over 90% say they don't want to return full-time. This is due to the fact that they favour company culture, career stability, clear training opportunities, and a healthy work-life balance, which flexible working readily provides.
Managers must consider all these generational differences when hiring for new positions; how they plan to cater to different generation's unique needs in order to attract and retain talent.
Ways to attract talent
As more Gen Z employees enter the workforce, the business landscape has shifted and businesses have had to re-think their overall values to adapt to the change in their talent. Where Gen Z are concerned, companies that offer training programmes, career opportunities and a positive working culture are more likely to see an uptake on Gen Z applications. COVID-19 meant the hiring process shifted to digital. This is not set to change due to the ease of a digital hiring process. So, how can a company showcase their culture if they don't do in-person interviews?
The most important way for companies to demonstrate culture is to be where the emerging talent is. Gen Z are tech-savvy, socially conscious and highly ambitious. By promoting the success of your team through social media, prospective applicants can witness first-hand how business leaders treat and support employees. Some companies have even reported receiving higher quality candidates whenever they recruit via social media.
Ways to retain talent
The crucial next stage is knowing how to retain quality talent after successfully hiring them. This is when companies can offer training, additional financial incentives and wellbeing schemes. It's important to note that what all generations desire above most things is flexibility. 
When hiring new employees, businesses will likely offer contracted hours in the typical 9-5 stint. Yet typically, younger employees prefer to be measured on performance, rather than time. If employers can offer a delivery-based contract rather than demanding 40 hours per week, they are more likely to attract them - and get the best from them in the long run.
Workplace hiring of the future
COVID-19 has irreversibly changed the way businesses operate and the values and benefits employees look for when applying for any vacancies. All generations have had a taste of what it is like to work from home and want this to be incorporated into a business' everyday operation.
In order for businesses to attract the highest quality candidate possible, they must meet the candidate halfway and rethink what it means to be an employee in their company. Do this, and they will soon form a multi-beneficial working relationship that will last.