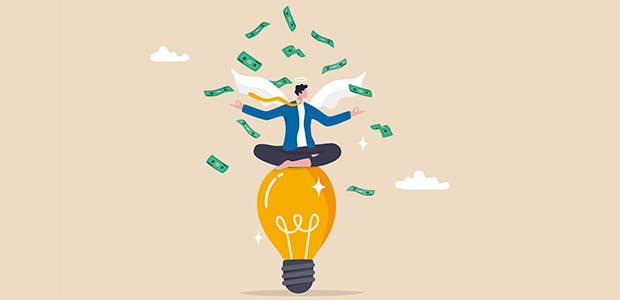 Funding: where to start
Many hundreds of thousands of new businesses are set up each year in the UK. Indeed, according to Companies House, just over 200,000 new businesses were established in the first three months of 2023. For some, the founders will be content with a lifestyle business or will not wish to scale in any meaningful way. But the majority of businesses will need to raise some form of funding and for many this will be during the early-stage of the business when it is looking to scale.
But where to start? The majority of founders know their own product and market very well and have clear ideas of what they want to achieve, but they simply do not know enough about where to start and what are the options when it comes to funding. And why should they? After all, funding is just one of the many things that need to be pulled together to grow a successful business. It is, however, one part that if it is done badly can very quickly lead to the failure of any business. But the good news is that there is lots of information and many ways to access 'hands on' help that can  cover this information gap.
My article 'Getting Funding to Scale in 2023' that appeared in the March/April edition of Startup Magazine gave many tips as to what steps are necessary for founders to take if they are looking to raise finance. This new series of articles will look in more detail at how to raise finance and where from, but also why choosing the right investor at the right time is crucial. Founders need to considering all these aspects before making decisions.
It is worth stating again the steps necessary to ensure that you and your business are at least investment ready and in shape to start the funding journey.
Research your market and think through your branding and sales and marketing strategy. Then prepare a Business Plan and ensure that you produce realistic assumptions so that you can then produce financial forecasts. From these produce a short, punchy Pitch Deck as this is often what potential investors will want to see first. It is of course also important that your business has effective systems and procedures in place and proper contracts for all aspects of the business including any staff and co-founders. Investors are also always very keen to see an Advisory Board as this brings additional knowledge and experience to the business and increases its chance of success.
During this series we will look at raising finance from business angels, crowdfunding, and VCs as well as what are the benefits and drawbacks of each. We will also look at SEIS / EIS and what it means for both the company looking for funding and the investor, as well as why it is often a crucial part of raising finance. We will also discuss the importance of finding and working with the right core team and close advisors, and some of the different ways for going about doing this.
To return to the title of this article, 'Funding – Where to Start', it is of course best to start at the beginning. Francis of Assisi, the 13th century Italian mystic, once said "Start by doing what's necessary; then do what's possible; and suddenly you are doing the impossible". Just make sure that you seek the right information and assistance from the very beginning to help you identify what is necessary, and to assist you through your journey as this can transform your chances of doing the impossible.