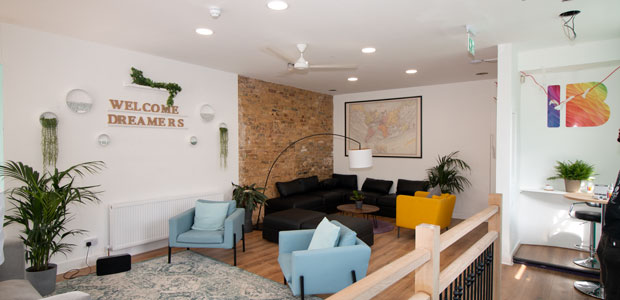 A free working space and training programme in Brixton
A community-led co-working space dedicated to creating real social impact, Impact Brixton has announced the launch of Impact Day - a free working space and training programme for local individuals or organisations working towards social change in Lambeth.
Every Thursday from 1st October, Impact Brixton will open its doors to Brixton-based social enterprises, providing them with a free room in its newly renovated co-working space in Brixton Village. This new and inclusive programme is designed to facilitate a natural environment for collaborations, allowing like-minded enterprises in the area to work together to give back to the community. 
As well as free use of the space, changemakers will also gain access to Impact Brixton University, a new training programme designed to help local entrepreneurs. Featuring workshops, professional development schemes and Q&A sessions with successful business people, the programme is designed to help local entrepreneurs adapt to rapid technological and economic changes. By helping them to future-proof their enterprises, Impact Brixton hopes to inspire and enable local entrepreneurs to create real social impact through the work they do. 
Impact Day is the newest addition to Impact Brixton's wider social programme, which has provided education, support and much-needed working space for thousands of start-ups and freelancers in Lambeth. It will run alongside successful initiatives including Impact Exchange, which provides budding entrepreneurs from deprived social economic backgrounds with mentorship, experience and a huge discount on Impact Brixton membership.
You don't have to be a member of Impact Brixton to participate in Impact Day - anyone can get in touch to use the space and attend the training programme. Individuals or organisations will be able to book up to 24 hours in advance through the Impact Brixton website. They'll have access to over 6,000 sq ft of office space, including Impact Brixton's meeting rooms, training rooms, podcast rooms, event space and hot desks. Thanks to extensive renovation, the new space offers 20% extra capacity to facilitate social distancing, and full disabled access via a lift at street level. 
Launching on 1st October, the first day of Black History Month, Impact Day will run from 8:30am until 10pm every Thursday. Impact Brixton is open from 8:30AM to 6PM on weekdays. Call 020 3923 0283 to book.
Gerald Vanderpuye, Director of Impact Brixton said: "Impact Brixton has been the heart of the social entrepreneurship community in South London for the last five years, and firmly believes that the world needs one day a week dedicated to solving our biggest human problems. We want to do our part by supporting and promoting the change makers that are addressing some of our most important local issues."