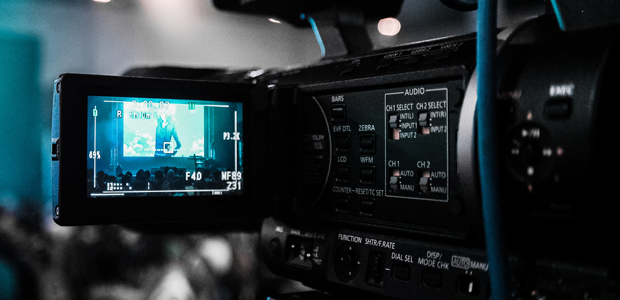 Free TV advert up for grabs as channel backs businesses hit by lockdown
An independent London teleshopping channel is offering small businesses with a unique product innovation the chance to sell their products for free in a TV advert worth up to £5,000 on Sky TV as part of its 'Road to Recovery' campaign.
TV Warehouse has put its weight behind supporting SMEs that have suffered from the economically crippling lockdowns that have affected the country since the coronavirus outbreak began last Spring.
The channel, headquartered in Wandsworth, boasts an advertising reach of 23 million households on Sky TV and Freeview and it is giving away one free 30-minute TV airtime slot which will be aired every day of the week for a full month. The TV advert is worth up to £5,000 plus £1,500 of free production costs to help the company create a video.
Unlike traditional teleshopping channels, TV Warehouse does not charge commission on TV sales and its clients only pay for airtime, as well as taking full control of their own stock and deliverables. This means the winning business will retain all the income generated from the free advert too.
TV Warehouse will also select eight runners-up and provide them with a free TV advert up to five minutes in duration, worth £1,500. This will give a budding entrepreneur or aspiring business the opportunity to demonstrate their innovation on the network in a bundled 30-minute segment which will be aired multiple times.
With more people staying at home in the last 12 months due to the pandemic, TV Warehouse business development director Steve Webber says the teleshopping brand has seen a surge in viewing figures and online sales on its clients' websites. Now Webber says the channel, founded in 2012, wants to 'give something back' by supporting small businesses that have been financially affected by lockdowns, whilst helping to 'find the next best thing in British innovation'.
Webber said: "Small businesses, in particular, have had a tough time because of the coronavirus pandemic so, as an independent London business, we want to do our bit and give something back. We have launched our 'Road to Recovery' campaign to support SMEs as much as possible.
"We have seen our TV viewing figures and sales of our clients' products have experienced significant growth during this past year and we hope a free airtime slot of 30 minutes will help get one lucky business back on the road to recovery. The business model at TV Warehouse means the winner will also receive all the revenue from TV sales. We didn't want to support just one company hence we're also giving eight runners-up a free short and sharp TV ad to help give their businesses a boost too."
The 'Road to Recovery' campaign is now open for entries and will run from April 1 to May 1. All applicants need to do is share their story about their business, provide the name of their product innovation and how they feel it would benefit from being featured on TV Warehouse. For full details visit here.
The criteria states SMEs must be trading for less than two years and full company information must be provided. The business must have a company website which can sell their products online or via telephone. The winning entry must also be able to handle orders, shipping and customer enquiries. Entries will be assessed by veteran TV presenter Mike Saint and the winner will be announced on May 7 and contacted by email and telephone. The TV advert will run for a full month.