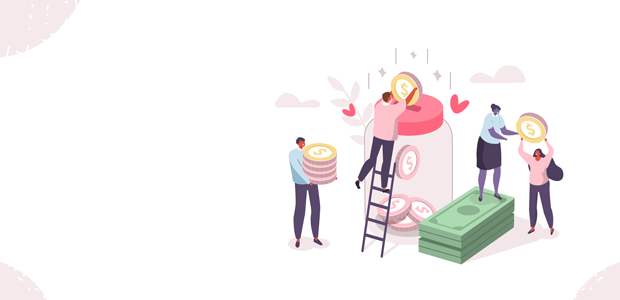 Four Things Every Startup Should Know About Fundraising
When my business partner, Jack, and I started UnderPinned in August 2018, we had countless images of what running a startup would look like. Time has shown that many of them were poorly conceived. Some, downright fanciful. It's only been two and half years, but it feels like aeons ago now, and I've often thought back to that time, wondering what I would tell myself if I could hop into a time-machine and talk to a younger, bright-eyed and bushy-tailed Albert.
Would I advise against the mistakes that I've made? Maybe, although many have served as a vital learning curve. Would I suggest putting contingencies in place, in preparation for the disaster that turned out to be 2020? Most definitely, but the majority of the advice I'd pass on, would come from an investment perspective.
These are the things I most wish I'd known when I first went into business.
Four Things Every Startup Should Know About Fundraising
1) Don't accept inaction
You know that guy who keeps booking meetings, telling you how great your idea is, and then booking more meetings without ever actually doing anything? Stop talking to him. As a startup, you can't afford to wait for other people to let you down gently.
Be consistent in your communication. Set out a strict deadline from the start. And keep to it. If they're really interested, they'll work to your schedule. If they're out, a protracted no doesn't help anyone.
2) Ideas are worthless
What now? As an entrepreneur, you know that ideas are everything. Unfortunately, all investors care about is your market, your team, and your ability to execute. Because those are the things that will make your ideas a reality. Your ideas will change as you learn. If you want investment, you need to show the people with money that you're the right people to make those changes.
3) Your earliest investors are your customers
And vice versa. Talk to them. They've bought into your product for a reason. Find out what that was. And what you can do to make things better from their perspective.
4) Network
Networking - you either love it or hate it! However, If you're going to gain the funding you need, you will have to spend a significant amount of your time looking for pitch events and asking for introductions to potential investors. Even if you're doing it virtually. Cold outreach doesn't work. 
Most startups have one thing in common - they need capital. And the biggest challenge is always raising cash for the first time. Finding investors is a difficult step, and one that requires a lot of hustle. But you will learn at your own pace and in your own ways that working with investors is never going to be a fix-all opportunity.
Instead, it is one with new challenges and difficult choices. But if you put your business first, the investors will come when you're ready. More than anything else, I wish I'd known that.