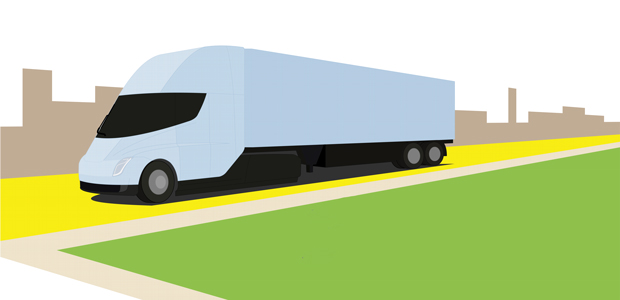 Four reasons to consider outsourcing fleet management
If you run a business that relies on vehicles for operations, it can become more and more difficult to manage the fleet as it grows. Keeping the fleet in good working order, making sure that driver safety is a top priority, and saving money on maintenance and repairs can all become much harder to manage as your vehicle numbers rise. Because of this, it's no surprise that many growing fleet-based companies are turning to fleet management companies. But is this the right solution for your company? Here are some reasons why it might be the best idea.
Access Fleet Management Software
Hiring a fleet management company also allows you to access some of their assets, which usually includes fleet management and reporting software tools. These tools allow you to easily manage your fleet better by making it easier for you to identify and reduce inefficiencies, identify new opportunities, offer driver support when needed, monitor driver performance, and more. Total Motion is a fleet management company in Leicester that allows your business to save up to a massive £9,000 per year by making use of the fleet management software that they offer. Total Motion is the leading fleet management company in the UK offering a variety of solutions to help make managing your vehicles and drivers a breeze.
Preventative Maintenance
Problems are always going to arise when you use vehicles for business operations; this is just the nature of the game. Whether it's break-downs and repairs or accidents, problems can often take you by surprise but they will need to be dealt with quickly in order for your business to be able to continue running and providing the highest service standard. Working with a good fleet management company gives you access to experienced technicians who can perform preventative maintenance on your fleet on a regular basis to reduce the risk of problems arising.
Reduce Fleet Operation Costs
There's no denying that in-house fleet management can be very expensive and outsourcing to a good fleet management company can help you get more for your money. Working with a fleet management company can significantly reduce a range of costs particularly when it comes to vehicle maintenance. In addition, some fleet management providers will also provide vehicle leasing options, which can substantially reduce the cost of acquiring new vehicles as and when they are needed.
Improve Customer Experience
Finally, working with a fleet management company allows your business to free up internal resources and place more focus on improving the customer experience and building your brand. Outsourcing fleet management means that you will be able to get a better degree of control over optimising the customer experience and building strong relationships. In addition, a fleet management company can help ensure that your fleet is more efficient and working to the best of its ability at all times, which can provide a better customer experience all by itself.
If your business relies on vehicles, it might be time to consider working with a fleet management company. Outsourcing fleet management is an ideal choice for any company that is dealing with a growing fleet.