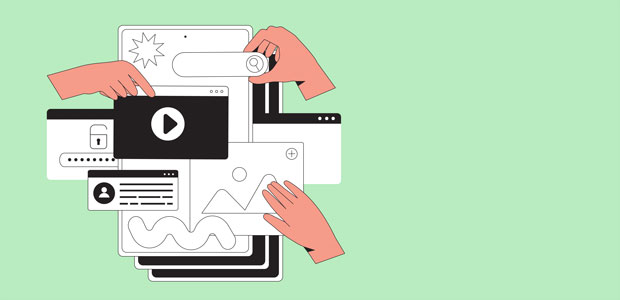 Four Essentials to Redesign Your Website
Redesigning a website is one of the most challenging things you can do for your business. It's expensive, time-consuming, and requires some technical know-how if you want to achieve the best results. But don't worry. We've got some tips to help make the process easier and more successful.
Great design is the first impression that people have of your site. If you don't have an excellent and functional design, then no one will stay on your website long enough to read about your product or service and convert. Design is what draws people in and keeps them engaged with a website.
A well-designed website can keep visitors on the page longer, which increases their chances of converting. A poorly designed website will send users right back to Google because they don't want to stick around just because they got lost somewhere along the way while trying to find what they came for in the first place.
To help you redesign your website, here are four essentials that your help you start planning this project.
1. Be realistic
Redesigning your website is an exciting opportunity to reconnect with your customers and leads, but it is still challenging. The goal during the process is to create a website that will last and won't need massive rebrandings soon because it is expensive and time-consuming. But, in reality, you can't make a permanent website because times change and updates are required, so you eventually will need to update and reinvest in it.
But to avoid too many changes over time, always give 100% attention when redesigning and even when developing it for the first time.
2. Sort your "must haves" and "nice to have"
Many business owners get so caught up in the features and functionality that inspired them that they want to use everything they've seen and brainstormed while laying out the ideas on paper. But on a website, as in life, less is more.
Before you begin a redesign, always divide your "must haves" from your "nice to have." this will give your developer something to focus on.
3. Keep your website modern
One of the many reasons websites constantly need an update is that they must follow the trends. You can't have a website looking like it is 1999 in 2022 unless you have an excellent aesthetic strategy, but overall, you must always keep your website updated with the recurring trends.
A website that looks old may not be deemed trustworthy by customers, even if the website works well, technically.
4. Continuing a development process
As mentioned, your website must always be in constant update. Of course, you don't have to update it every year because it is expensive and takes time, but it is essential to keep track of trends, as mentioned before, so you always have a modern and updated website.
A website is an ongoing project for as long as your business is out there. An investment in your website is an investment in your customer support, satisfaction, and engagement and will ultimately help your company to generate leads and convert sales.
Follow these simple steps to get started with a website redesign. Through it, you can achieve your design goals and increase brand awareness for your business.