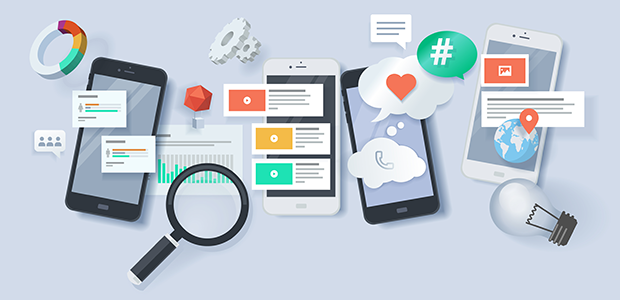 Four common misperceptions startups have about earned media coverage
Earned media can be rocket fuel for a startup. Be it a review in TechCrunch, a profile in Engadget or news about a fundraising round in Venture Beat, positive media coverage can move mountains for early-stage companies.
The problem, so often, is that getting covered by large innovation-focused media outlets is a complex task. Whether with an agency or via DIY methods, PR programmes are expensive, time-consuming endeavours that tend to derail based on commonly held misperceptions on the part of startup founders.
In an effort to mitigate startups losing money and time pursuing earned media coverage, we identify four common misperceptions startups tend to have about earned media coverage.
Tone of communications
Media communications are a unique form of communication. The way you speak to a journalist is radically different from the way you'd address your customers or an investor. Journalists need to be served with stripped down, hard to misunderstand messages, since they are a filter between a company and the stakeholders it needs to reach. Don't expect to speak in the language of your brand book or with jargon, as most reporters have highly attuned BS radars. Put things clearly and succinctly and you will have a leg up.
Input levels
A startup's PR programme won't do much if a minimum input level isn't attained. Bet on a programme needing six months to show real ROI and results and bet on a budget of at least £3,300 $4000) depending on where your agency is located. If you want to build in-house capacity bet on needing around £160,000 ($200,00). Earned media programmes take time and require adult supervision, which means it takes money.
Tech media's uniqueness
Technology outlets are rare and somewhat strange birds compared to other media categories like fashion, sports, politics, etc. PR programmes must take account of this.
Some things to bear in mind: tech is a category driven by 10-20 outlets (most are English language and US-based) who set the global agenda. Tech journalists are extremely sceptical and need to see tangible things when reviewing a product. In terms of what's hot, tech media moves extremely fast. Your product category might be cool one day and then completely uninteresting to journalists six months later, so you need to pay close attention to what the press are gushing over and bake that into your PR plan.
Pursuing types of stories that don't apply to you
While your startup may have a unique view of its category or employ a very original approach to how it deals with its employees, when you are brand new, no one cares. You need to first show the world you can make a product that works and that the market wants. Too often, early-stage companies want to pursue profile stories or pieces that focus on their Founders. This almost always leads to failure. You need to start by showing the media you have a real product they can review and test. Only after you get favourable product review stories, should your program begin to focus on pursuing other kinds of media stories like company or Founder profiles. Certain kinds of stories are only open to companies of a certain size and age.
Of course, there are other reasons startups' PR programmes fail, but these four misperceptions are both common and less acknowledged. Earned media can be powerful for companies of any stage, but especially for startups who need to build their brand equity. Despite being a tricky channel, it is well worth pursuing.