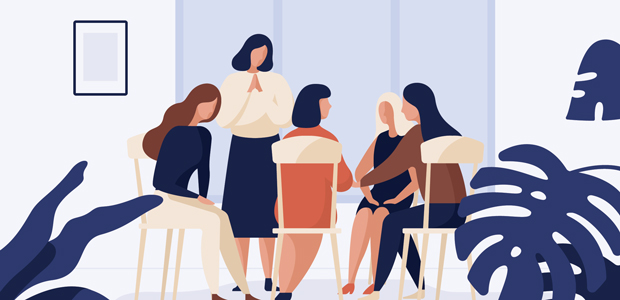 The Founders' Workshop discuss disintermediation
The Paybase team recently launched the Founders' Workshop - a community of early-stage and established business founders in the platform economy. The latest event focused on the pressing issue of disintermediation and user retention: when users connect on a platform but transact independently outside it.
The three speakers - Dr Charles Armitage, Christos Votsis and Max Bougeard - discussed its prevalence in the platform economy. They shared their insights about the causes and how it can be best tackled.
Why fear disintermediation?
Dr Charles Armitage is the CEO and Co-Founder of on-demand medical staffing marketplace, Florence. He explained that Florence tackled the "global shortage in health care staff driven by an ageing population, increased demand and a dwindling workforce", but that disintermediation was common.
Charles broke the problem down into three factors:
Loss of revenue
"You potentially spend hundreds of pounds in acquisition costs, you provide users with a good service, they match well, and then they decide for the future that they will transact off-platform." This high CAC (Customer Acquisition Cost) and a limited LTV (Lifetime Value) can be very damaging for businesses, especially those preparing for funding rounds.
Loss of data
The loss of data is also very harmful. When users suddenly leave a platform, they take with them a lot of data about how they're interacting with a service. The platform, therefore, cannot know whether they've left following a bad experience or such a good experience with a user that they've progressed off-platform.
Loss of oversight and control
This is perhaps the most difficult to measure because it is not always easy to detect when off-platform transactions take place. But it is key to understanding why a platform faces disintermediation . 
Solving disintermediation for non-transactional businesses
Christos Votsis, the Managing Director of B2B call optimising platform Iovox, recommended three methods for a non-transactional platform to reduce the risk of disintermediation:
Incentivise the transaction

Track everything

Report everything
Non-transactional platforms don't have the same vantage point as transactional platforms. They don't necessarily have end-to-end visibility of the transactions that they facilitate. Consequently, incentivising transactions is critical. Christos outlined five key strategies:
Provide exclusive information

Reduce transaction barriers

Build trust for users

Provide a unique price and offer

Prioritise communication flexibility
Using the example of property listing platform Zoopla, that Iovox support, Christos explained how they stood out from their competition. Back in 2008 when Zoopla launched, they provided users with house prices, property information and "historical information that no one else in the market was providing." This incentivised users not to stray from Zoopla to gather additional information about listings. In addition to this, Zoopla also removed a major transaction barrier: when "the norm was to use revenue-generating telephone numbers to connect buyers and sellers", Zoopla listed landlines and local numbers. Although reducing the cost for users meant that Zoopla missed out on 10p per call that they collected from 0845 numbers, it resulted in a "73% increase on the numbers of the calls that they tracked". 
Solving disintermediation with payments
Paybase Partnerships Manager, Max Bougeard, explained the power of payments when it comes to tackling disintermediation. He outlined three major causes and how payments can be used to add value:
Repeat multi-touch transactions
An identical, often in-person transaction that is regularly repeated and can prompt users to move off-platform
A non-commoditised service
When a service varies depending on who it is executed by e.g. a babysitting platform - once a family has found a babysitter that they like, they are less likely to keep connecting with other babysitters on the platform  
Limited value generated vs. the cost to both parties
A mismatch between the value you offer as a platform and the cost of using the platform is a common cause for disintermediation
For business models that fall into these categories, proactivity is critical. It's important to ensure that payments are not a hindrance to your users transacting and that the checkout flow is smooth and simple, enabling you to capture as close to 100% of transactions as possible. 
To increase value for users, strategies such as loyalty schemes, referral programmes, escrow milestones (when payments are held and released on completion of key milestones) and tiered merchant fees work well. "At Paybase, we found escrow to be one of the most successful strategies for businesses in the platform economy," Max explained. "It not only enhances security for both parties but it helps businesses to establish trust from early on, ultimately reducing the risk of disintermediation in industries for which it is a common hurdle."