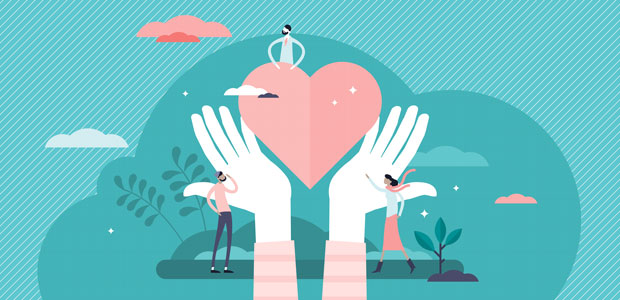 Focussing on Female Founders: Kim Page of isosconnect
Your health and wellbeing is one of, if not the most important thing in your life. There are so many different aspects to look after when it comes to your health and wellbeing, so why hasn't the process of doing been made easier?
isosconnect is a startup that has created a process that makes getting access to video consultations with a practitioner quick and easy, to make your journey to good health as smooth as possible.
It all started with Kim Page and her string of lightbulb moments. The first didn't light up for quite some time, but it was whilst being a full-time carer to her first husband, who was very ill. She explained: "I was only 20 when we got married. My husband was blind due to type one diabetes and every complication known to man. Every day you thought you'd figured it out and then something else came along - we had 11 consultants at one point."
Trying to manage all of that was a nightmare, Kim explained, and this is when that lightbulb moment struck. "I remember sitting in a doctor's office - we had two consultant appointments two days apart. The first one was trying to prescribe something, and asking about the second one. I didn't realise. I actually liked going to the consultants' appointments because it was a period of rest for me - I could take a step back. Well, that's what I thought, but then I quickly realised on this particular day, I was the only person that knew everything that was going on with my husband."
Kim couldn't work out why everything was just recorded on paper, and then when she started to work in social care, she then started to fully understand the situation. She explained: "I became the responsible individual, the managing director for a national social care company, and I saw some of the issues, so I became interested in introducing technology into the industry and trying to make the service better."
After working several different jobs, working her way up in the industry, becoming a mentor and seeing the problems first-hand, Kim decided she wanted to do something to change some of these issues, and make the system better. Her focus from there has always been where the patient and clinician or health expert actually meet, as Kim says this is where the magic happens.
She said: "This is where our secret sauce was born. I then had the opportunity to meet a wonderful registered dietitian called Abigail Wilson. Abi was my co-founder but passed away before we got to fully commit to the journey, so I never really meant to do this as a solo female founder, but she's here with me in spirit every day."
It was sudden and unwelcomed, but Kim is now leading the way for herself and Abi. isosconnect has been created and is on a path to be the go-to platform for when you need health and wellbeing advice, and to help in the prevention of a situation before things get too bad. It is just about being able to access the right expertise. And for you and a health practitioner having a safe, strong way to connect"
Kim had experienced a similar situation herself, where previously she had suffered from a weight problem which led to mental health issues. After visiting her GP who knew her pretty well she was just prescribed fat binding drugs in a ten-minute appointment and sent on her way. It actually stemmed from when she was cooking her husband's food from scratch every day, since he was coeliac and diabetic; she felt she could easily have addressed her own issues in a much more positive way without medication.
More often than not it isn't a GP that you need to see - what are they going to do in a situation like that? It's about connecting with physiotherapists, dieticians, mental health practitioners, etc. Kim added: "If the digital ecosystem existed 20 years ago I would have typed into Google and gone to a dietitian near me. We want people to be connected easily to someone with the right expertise to help them."
So Kim set off and started building her team back in 2017 which consisted of Stuart Fletcher, who was the ex-global CEO of Bupa and Danny Donachie, the Medical Director for Everton, and they sat in a room and asked: 'What is the best possible way in which your normal average adult can get access to qualified lifestyle-based services? What does that look like?' And what they landed on very clearly was a multidisciplinary team.
Kim explained: "If you are a professional sportsperson if your body is a commercial asset in any way, you have mental, physical, and nutritional health support - people trained to work in a multidisciplinary team. Why can't we all have that?"
Kim said she and the team estimate there are around 300,000 private practitioners across the UK, and somewhere around four million patient contacts. However, it's completely invisible. That is why isos connect and isos health was built. A system that would enable practitioners to stop worrying about where their customers were coming from, enabling them to work together in what Kim calls the power of three, and for them to do it without geographical boundaries. "The right experts get to work with the right experts, and isos health is built on the premise that you can have a squad around you."
It started as isos health, but Kim and the team are now developing the platform and are now working on isosconnect. Where a practitioner can use safe software to meet clients online, and a client can trust that their data is safe too.
Of course, the startup world can be challenging for any business, particularly in the health industry. Kim explained there is a huge bandwidth for practitioners warming to digital practicing. Although the whole world has gone digital over the past year or so, it can be an extremely tricky development for the health industry, which in some ways is behind when it comes to technology.
She added: "There is a lot of change we need to see, and would benefit from, however, change too fast can be damaging."
Another common challenge is funding, and Kim explained that isos connect has been through two fairly decent rounds of angel funding. "The first was the hardest because your optimism and experiences are way out of sync and you don't always know what to expect. It is good to have a benchmark, and be people-orientated."
It also helps, when funding, to have a gender-balanced team, as we all know female founders receive a lot less funding than their male counterparts. When I asked Kim about her experiences being a female founder and the funding landscape, she said she felt a bit like an alien and didn't feel very seen: "Sometimes it's as if I speak a different language. VCs have a way of assessing and evaluating people and I don't feel seen or heard around them. I can find people that do recognise me, so it's not as if they are not there. This isn't necessarily male-specific; I don't feel seen in a female-only environment either."
Often when it comes to funding, Kim said you wonder if they are always looking for a good fit, as there is a lot of box-ticking. "It's not malicious, it's subtle. The industry needs to go through a period of change, and I am happy to be part of that."
Women can experience unwanted attention and Kim has had two experiences with this, once in a workplace environment, and once in an angel investment situation. She said: "You put them down to experience, and you put them away. But things do need to change."
Diversity is on its way Kim said: "To me, diversity means equal opportunity. More men work in tech than there are women at the moment, but I believe that changes are being made. I'm in an environment where I see plenty more women that see this as their career and an accessible plausible and successful one."
There are some role models out there, but not enough. Kim added: "I have role models and I hope part of me being here, especially at my age, means that I am a role model too. It shows it isn't just possible for the 20 something-year-olds, but for everyone who feels passionately that the opportunities are there. Now, whether they're equal yet or not, we probably still have some work to do."