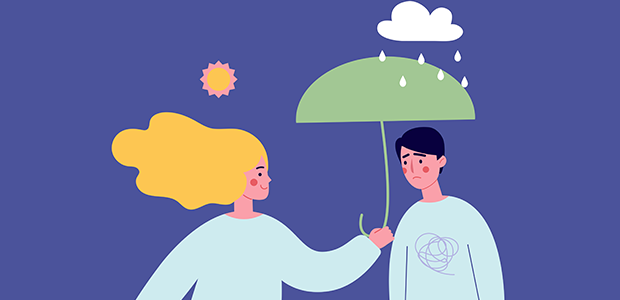 Focus on connectedness to help prevent suicide
RedArc, the nurse-led health and wellbeing support service, is highlighting that a focus on connectedness can be a key way to prevent the incidence of suicide, and ahead of World Suicide Prevention Day, it believes employers and insurers should consider building this message and support into their communications and provision.
Suicide can be prevented; and helping people recognise the importance of healthy relationships and social interactions in their lives can play a significant role in prevention.
Connectedness in practice
In practice, this means encouraging healthy relationship experiences amongst the community via work, social groups, family, friends and other social institutions. Reminding people that human interactions, friendships, and relationships are important, and inspiring these social behaviours can play a key role in preventing individuals from reaching a point of desperation.
Factors that lead to suicide
Many factors can increase the risk of suicide. These include serious mental health and physical health conditions; environmental factors such as harassment, bullying, and relationship problems; as well as life events, such as unemployment, divorce and financial crisis. These factors on their own do not automatically lead to suicide or suicidal thoughts, but not having a support network, or the ability to discuss them with someone in a trusting and non-judgemental manner can often allow worries to escalate, exacerbate feelings of isolation and lead to people feeling less able to cope.
Support is available
Employers and insurers can offer specialist support from medically trained professionals who are proficient in knowing what questions to ask so they can detect any warning signs that people need help, and can offer the individual the most appropriate type of support. This might include access to a specialist mental health nurse, counselling, therapies, online tools & apps, reading materials or help with navigating support within the NHS. It can also include help in building healthy relationships, exploring new ways of developing a sense of community, and directing to specialist support groups.
Such support can play a key role in suicide prevention, as well as help both those who have experienced suicidal thoughts and ideations, as well as their families and loved ones.
Christine Husbands, Commercial Director, RedArc said: "Simply offering support is a form of connectedness in itself as it can help the individual to feel cared for, involved and present. In addition, highlighting the need for social integration - including friendship, and frequency of social contact - can play a key role in the prevention of suicide, as well as expediting recovering from mental ill health. For many employers and insurers, offering access to specialists who can encourage connectedness is a step that can make a huge difference to someone battling with their mental health."