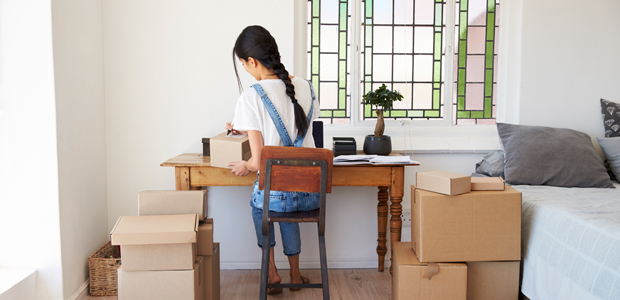 Fiverr's Top Five Women
In our recent Women in Tech issue, we asked one of our partners Fiverr to chose 'Fiverr's Top 5 Female Founders'. Of course, a very hard job knowing how much talent there is out there, but nonetheless her are the wonderful Founders, in no particular order that made that five!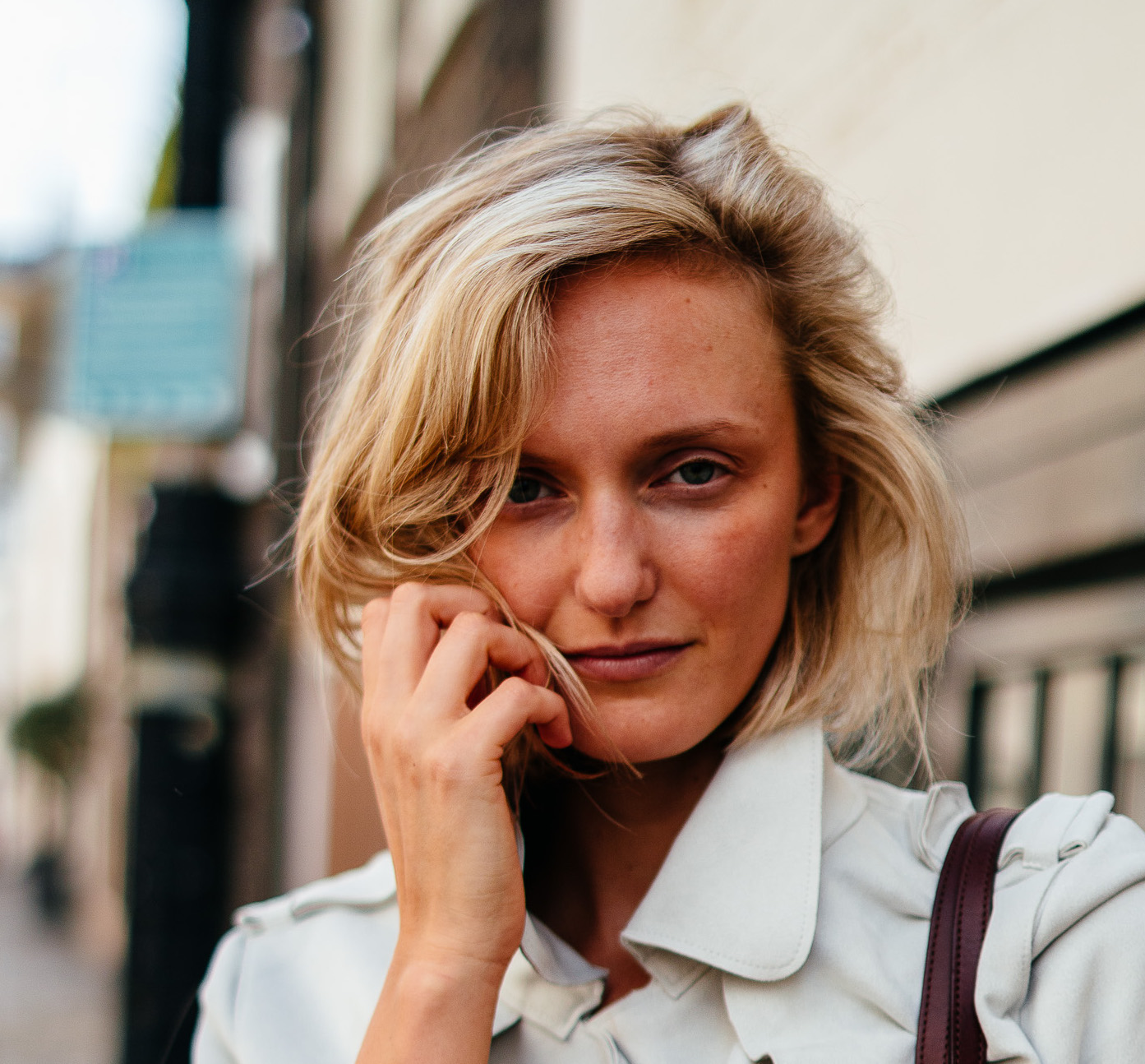 LUXTRA
Founders: Jessica Kruger 
Aim of company: To create beautiful, ethical and cruelty-free fashion & accessories.  
How company was founded: I created Luxtra in 2017 because I was frustrated that almost every high end fashion accessory was made out of leather. I wanted LUXTRA to change the way people saw cruelty-free products. 
How company uses Fiverr: I've been using Fiverr for years. These days I use it for tweaks to my website that I cannot do myself and for SEO assessments and advice. 
One piece of advice for other female entrepreneurs: There really, really is a silver lining in every problem and everything that goes wrong. Just yesterday I received back really disappointing products which were supposed to be shipped immediately to customers. I cried a lot out of frustration. But it forced me to dig deeper into the material I'm using and in the end I've found something better! Woo hoo!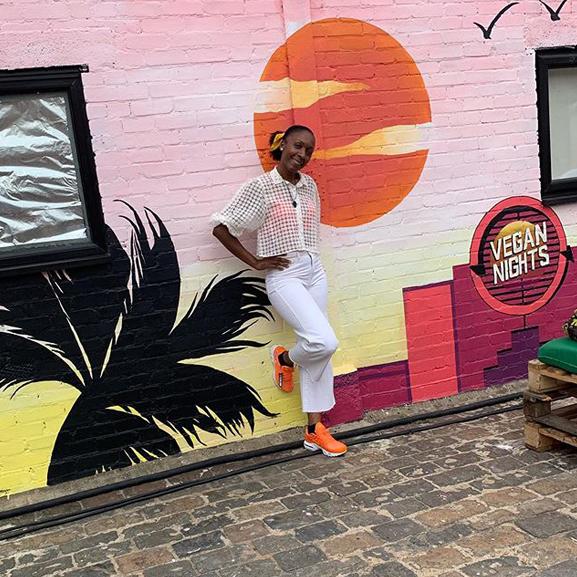 Renée's Kitchen 
Founders: Renée Wilson 
Aim of company: Renée's Kitchen aims to have everyone incorporate more plant based foods into their diets without compromise on taste and flavour. 
How company was founded: The company was founded by Renée in the old winter of 2017, anyone that knows street food knows that wasn't a good idea. But with little experience, an idea and a buzzing ready to go attitude Renée's kitchen was born. 
How company uses Fiverr: Renée's Kitchen has used Fiver in the past to seek out a top web designer to create a website for us helping to incorporate the brand's ideas and visions. 
One piece of advice for other female entrepreneurs: Just do it ! No one says it will be easy but it's very rewarding. I really enjoy setting goals and revelling in accomplishment when I achieve them, no matter how big or small they are. I really thrive off end results so setting goals is key to my success. Write it down tell yourself what you want and then write what you believe are the steps to achieving what it is you desire x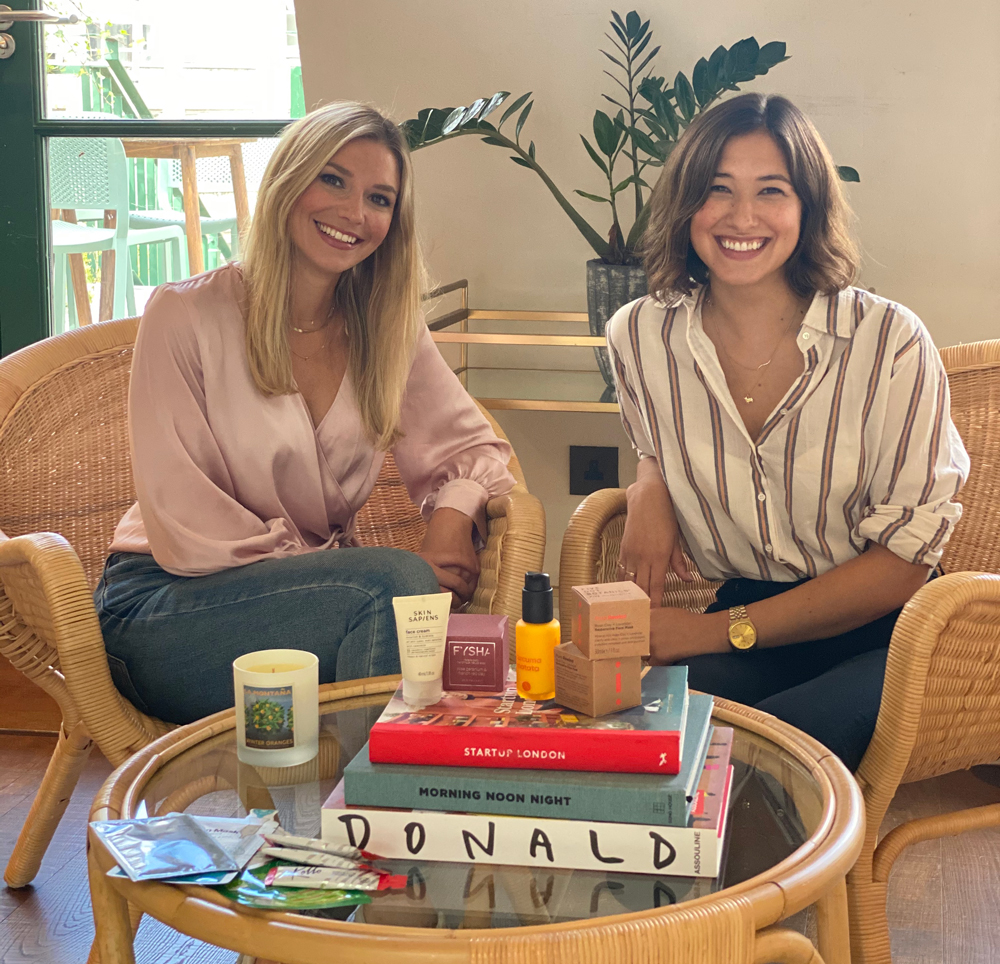 Curate Beauty
Founders: Samantha Freedman, former beauty editor; Margot Vitale, former luxury merchandiser
Aim of company: Curate Beauty is a wholesale marketplace platform for indie beauty, wellness, and lifestyle brands. It is an ecommerce site built for business to business transactions, where retailers can explore upcoming trends, discover the best new indie brands, and then purchase products at wholesale prices on one centralised platform.
Our aim is always to support independent beauty brands and retailers through our digital marketplace platform, partnerships, and community events. - MV 
How company was founded: I've been in the beauty industry for over a decade now, working mainly as a beauty journalist which is where I witnessed the explosion of the indie beauty category. When speaking with these inspiring brand founders, I quickly discovered that finding new stockists was one of their biggest struggles. So I set up a small consultancy business working with retailers to increase sales by adding beauty and in turn giving these independent brands new retail stockists. It was here that Margot and I met and quickly discovered how antiquated the wholesale model was - it literally hadn't been updated since email was invented! 
Using my expertise as a beauty journalist and Margot's background working in luxury retail as a merchandiser at Saks Fifth Avenue, we decided we needed to launch a digital solution that moved all elements of the buying process from product discovery to commercial agreements, to payment methods and delivery onto one centralised platform so retailers could discover, browse, and buy from multiple brands in one place. - SF 
How company uses Fiverr: We use Fiverr to fill gaps in our expertise, specifically on our website. Fiverr has been amazing for finding developers who have marketing expertise as well, really well-rounded and skilled freelancers. We are a two sided marketplace, which means we have two different sets of customers, and our Fiverr Shopify expert helped us automatically categorise our newsletter subscribers into the different segments, enabling us to send more targeted and relevant email communications. - MV
One piece of advice for other female entrepreneurs: Take every meeting, and meet as many people as possible. Building a large network is key - always cast a wide net, because you never know what opportunities those relationships will bring. There are also many different ways to network, so if you hate going to big industry events, you can always reach out to people on LinkedIn and schedule one-to-one conversations. People are so much more willing to help out than you think, and to chat to someone new and hear about interesting business ideas. - MV & SF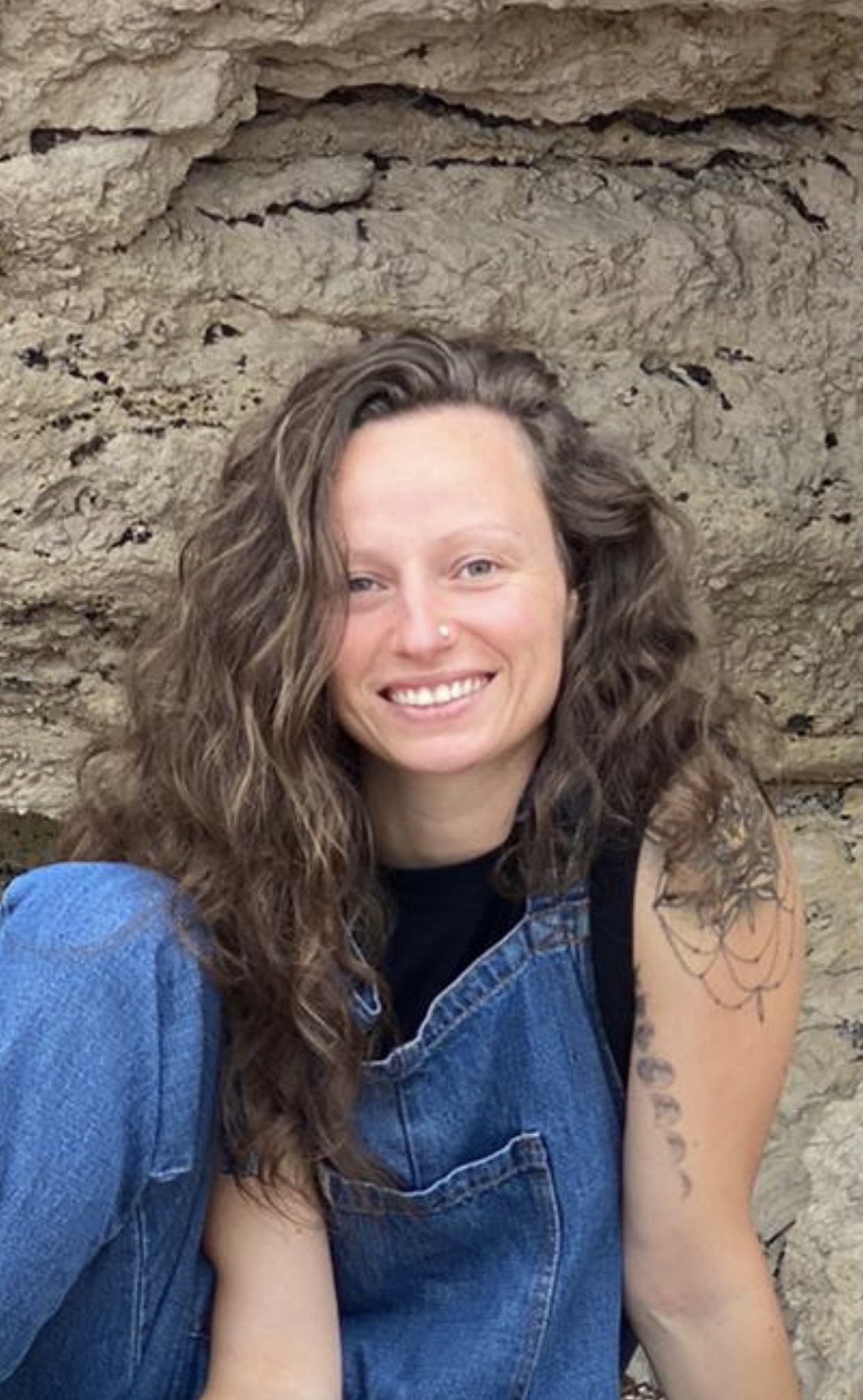 Yoginah
Founders: Purdy Smith and Adam Biddle
Aim of company: To create a community space where all people feel welcome and where they can come to learn about and practice yoga in its entirety. A practice that goes way beyond physical movement alone. In this space you can move, breathe, chant, study, meditate, learn and chill with a delicious organic, vegan smoothie with yourself or with new friends.
How company was founded: From living and practicing in London for years, you are kind of spoiled for choice in terms of studios, teachers and education around Yoga and it was the dream of both myself and Adam to bring a space to Reading, where we would personally like to practice and that did not currently exist. It took about 2 years to plan, refine what exactly we wanted and search for the perfect space, which I would manage and grow.
How company uses Fiverr: We use Fiverr to create really engaging animations that showcase what yoga is and what we offer as a physical (and now also virtual) space that can be shared across all of our platforms with the purpose to educate and attract new students globally.
One piece of advice for other female entrepreneurs: Without sounding too 'yogi' about it, my advice would be to remember why you did this in the first place. You have a really amazing, unique product or offering that's going to benefit others in such a great way and that wouldn't exist without you! So, remind yourself of your worth and value too. We all have limiting self beliefs that can trip us up or hold us back from stepping into our true potential and at times, for example through a global pandemic, you have to work even harder to motivate yourself to keep going. You are talented and 100% able to rise above the challenges. Take care of yourself!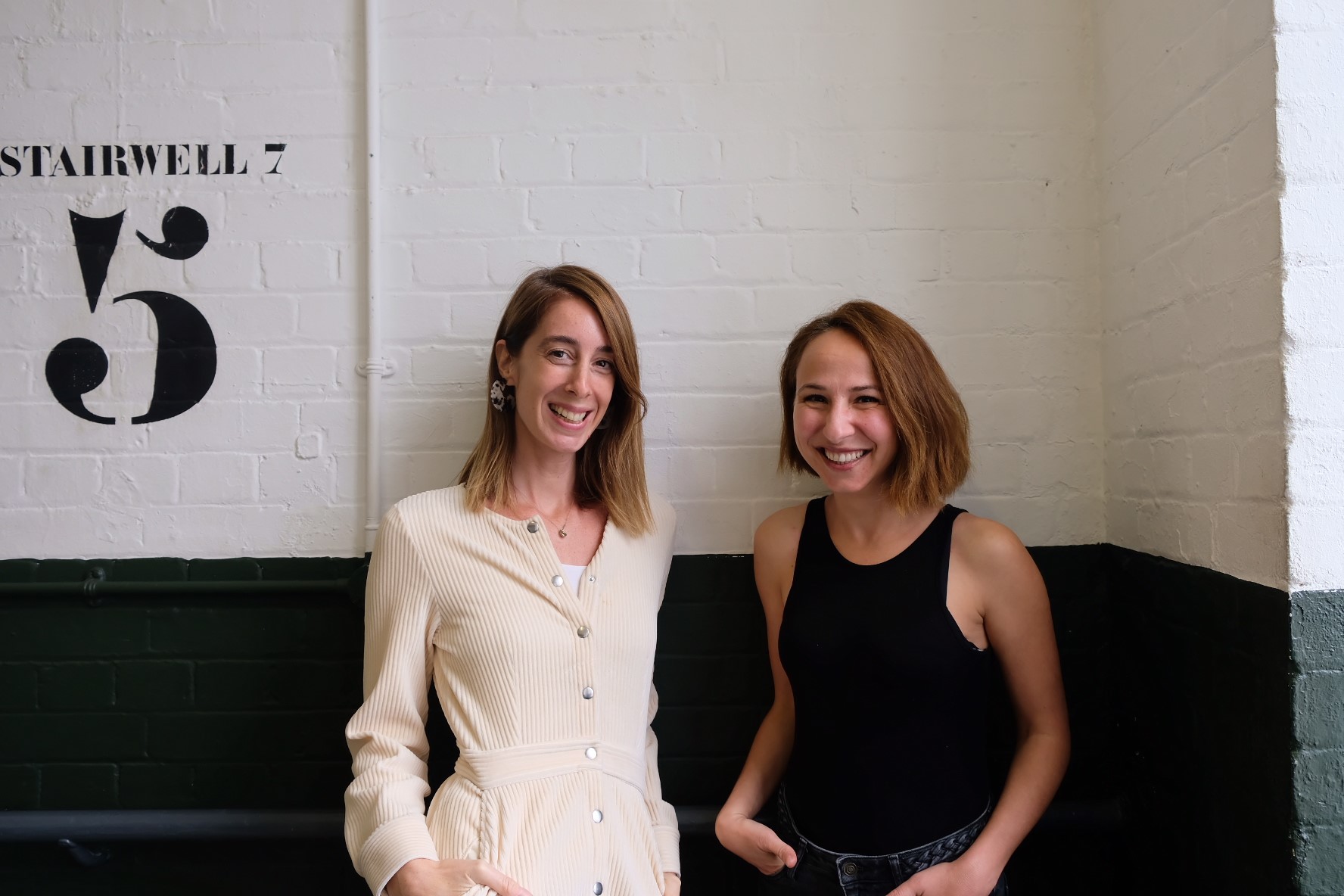 Your Social Recipe 
Founders: Siren Uludag and Cigdem Koydemir 
Aim of company:  Your Social Recipe started on a yearning to do something different in this big world of social media. We are fascinated by the energy of women entrepreneurs and small business owners. They are changing the 'men's world' one step at a time and giving us the inspiration to do the same. We are two women, trying to empower women entrepreneurs and small business owners by helping them in their journey carrying their brands forward. We know that it is hard to keep up with the ever-changing trends in social media and that it requires a tremendous amount of time to figure out what works and what doesn't. However, our women have already lots on their plate. Having been raised by two influential women entrepreneurs, we know what we are talking about.
We are on a mission to help the unstoppable, strong, determined women out there and we are just getting started.
How company was founded: Although we are both from Istanbul, we met in London and kept in touch for years. A few years back, we decided to start a business together, but then it resolved along the way before we could begin. We both did our postgrads afterwards, Siren gave birth, we did our own things, and life happened. 
Then one day, we kind of reached out to each other at the same time, hoping to start something together, enjoy a better work-life balance doing what we love. We decided to leverage Cigdem's design and social media background and Siren's business and marketing experience. 
However, we weren't sure if there was a need for another social media agency. We feared the market was too saturated. We didn't have a portfolio. Could we really work well together and create meaningful work? 
So we decided to check out Fiverr, we thought we could test the market, see what's in demand, see if we are a good team, build a portfolio. 
How company uses Fiverr: Our company was born and raised on Fiverr. We started on Fiverr in January 2019, and since then we have served a tad short of 100 clients through the platform. Fiverr is still our main channel of acquisition. It works better for us than other channels. It makes our sales process manageable as we do not need to worry about the pipeline, the collection and process management as Fiverr has simple systems in place for all that. We just do what we love to do.  
One piece of advice for other female entrepreneurs: Never stop pursuing your dreams. Never settle!
---
Fiverr's mission is to change how the world works together. The Fiverr platform connects businesses of all sizes with skilled freelancers offering digital services in more than 400 categories, across 8 verticals including graphic design, digital marketing, programming, video and animation. In the twelve months ended June 30, 2020, 2.8 million customers bought a wide range of services from freelancers across more than 160 countries. We invite you to visit us at fiverr.com, read our blog and follow us on Facebook, Twitter and Instagram.