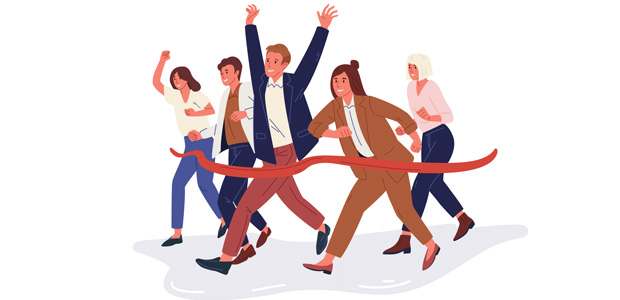 Five winners of the UNLEASHED accelerator lab programme announced
Purina has announced the first ever winners of the UNLEASHED accelerator lab programme. UNLEASHED is a unique initiative, run by the Purina Accelerator Lab, designed to combine R&D with personalised mentoring and a bespoke nurturing of each business. The winning cohort includes: BlueNalu Innovations, San Diego; BorrowMyDoggy, London; Natu, Barcelona; OneMind Dogs, Helsinki; and Petable, Lisbon.
The aim of UNLEASHED is to identify and support dynamic and creative startups that integrate science and technology into innovative products and services for pets.
By combining the science and rigour of Purina's research and development powerhouse and Purina's commercial capabilities to test and learn rapidly in local markets, the UNLEASHED programme will enable these startups to take advantage of consumer trends, to create products that benefit a connected modern society, and reinforce at the same time Purina's purpose to enrich the lives of pets and the people who love them.
The 2020 winners showcased ways in which technology can be used to dramatically improve pet health, nutrition and wellness, ultimately improving the lives of pets and their families. Ranging from plant-based pet foods to veterinary software, behavioural issues management and pet sharing, these winners tackle a wide range of issues within petcare and exemplify ways in which the industry can evolve through digital innovation. The UNLEASHED team will spend the next six months mentoring these companies, providing expert advice, training, funding and digital transformation.
Kim Bill, Head of the Purina Accelerator Lab, said: "The whole process of UNLEASHED, from conception, to launch, to announcing the winners today, has been an incredibly inspiring undertaking.
"We created this initiative as a way of supporting startups either based in Europe, Middle East and North Africa or wanting to make an impact in the region, to unleash them from traditional boundaries and fuel creative thought and innovation that can lead to exceptional change. And with these five winning startups, I truly believe this is what we have made possible.
"During the programme we will create a meaningful value exchange with the winning startups by working on a mutually agreed and fully funded work scope, starting from 50,000 CHF." Kim Bill added.
Bernard Meunier, CEO at Nestlé Purina PetCare in Europe, Middle East and North Africa said: "It is our purpose at Purina to provide the world of petcare with the tools for a richer quality of life, for pets and the people who love them. As an industry leader we are committed to driving this growth and the launch of UNLEASHED provides a crucial step in facilitating further innovation in the petcare sector."
UNLEASHED received over 120 applications from 28 countries. The needs of each winning startup were evaluated and customised curated mentoring programmes put in place until their graduation in December 2020. As a vital mechanism for industry growth and innovation, the Purina Accelerator Lab plans to run this initiative annually, with the next phase of recruitment to begin in February 2021.
Cat in a Flat from London, one of those 120 applicants, has been selected by MassChallenge Switzerland for their 2020 cohort, and will therefore also benefit from Purina support and mentorship.
UNLEASHED has a collaboration with MassChallenge Switzerland for a pass-through to round 2 judging of suitable UNLEASHED applications. MassChallenge is global network of zero-equity startup accelerators. MassChallenge is committed to strengthening the global innovation ecosystem by supporting high potential startups across all industries, from anywhere in the world.
About UNLEASHED Winners:
BlueNalu Innovations is a San Diego-based think tank exploring cellular aquaculture opportunities for highly nutritious pet food.
Lou Cooperhouse, CEO of BlueNalu Innovations said: "BlueNalu Innovations is an internal think tank of BlueNalu dedicated to investigating the expansive opportunities of its cellular aquaculture process.
"We are pleased to explore the application of our technology for the development of safe and sustainable products for the pet industry, collaborating with Nestlé and their Purina team." 
BorrowMyDoggy
BorrowMyDoggy is an online community connecting local dog owners with trusted borrowers for walks, weekends and happy holidays.
Rikke Rosenlund, Founder and CEO, BorrowMyDoggy: "We are so thankful for this pawsome opportunity. Our team is really looking forward to collaborating with like-minded people on key projects.
"Our aim is to leave 'Pawprints of Happiness' on the lives of dogs and people, and we are grateful the Unleashed program will aid us in our mission."
Natu
Natu is a technology company that applies micro extrusion processes to bio mimic animal whole muscle cuts, using only natural, responsibly sourced plant-based ingredients, in order to bring to the pet-food market products that help reduce the environmental impacts of the animal production industry, while addressing an ever-increasing demand for healthier pet-food.
Giuseppe Scionti, Founder and CEO of Natu: "We are the first generation with the knowledge and technology to reverse the climate crisis, and we can choose to be remembered for protecting life on our planet. We have a great opportunity, let's make it count."
OneMind Dogs
OneMind Dogs is an online dog training company with a strong purpose to help dogs and their people to have a happy and healthy life together. OneMind Dogs is about teaching people how to bond with their dogs and eventually create a magical connection together. 
Noora Keskievari, CEO of OneMind Dogs: "I see this collaboration with Nestlé Purina and UNLEASHED as a huge opportunity for having remarkable positive impact on dog-families' everyday life.
"We are deeply grateful and excited about the UNLEASHED program and look forward to unleashing the benefits of OneMind Dogs method and dog agility training with the support of this program."
Petable
Petable, a Lisbon based startup, that specialises in creating healthcare, e-commerce and digital solutions for vets and pet owners.
Bruno Farinha, CEO of Petable: "Together with Purina, we are building the future, and shaping how veterinarians can keep on helping their clients make the right choices for the nutrition of their pets, while being competitive in this new digital world. 
"At Petable we are creating a new way to deliver centralised e-commerce stores for veterinary clinics, that can help them provide competitive and convenient solutions for their clients.
"Through UNLEASHED, Purina not only brings to the table a unique knowledge of the market, but also enables us to have access to an extensive network of clients and pet owners that are looking for a solution like the one we are building together."
Cat in a Flat
Cat in a Flat is Europe's biggest cat sitting community. We connect cat owners with trusted and insured cat sitters in their area. Cat in a Flat is a startup founded by two female entrepreneurs in 2015. Primarily self-funded, it now offers services in ten countries across the globe. Their platform empowers cat lovers to help each other in a trusted community.
Kathrin Burckhardt, Co-founder of Cat in A Flat: "We are excited to have the opportunity to collaborate with Purina and enhance the love for cats worldwide. We have a common goal, and that is to help our furry friends live happy, healthy and stress-free lifestyles."