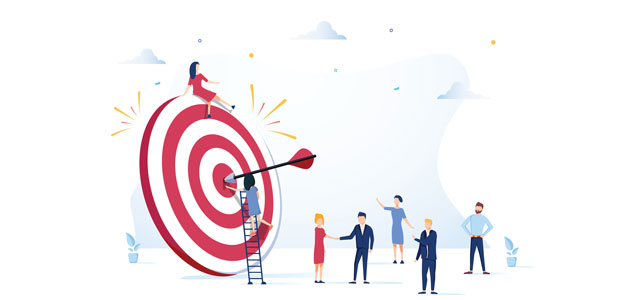 Five ways founders can still make 2021 the best yet
Call it a New Year's resolution or call it a business plan, it's all the same in the world of startups. Setting goals and reaching for the stars is all part of the startup journey as you have to show vision, commitment, and determination in all that you do. The only difference is that it's not about you, it's about your business.
So as we start a new year under rather strange circumstances, and look to being as agile as we can to dodge bullets and hop onto opportunities, here are some suggestions:
1. Keep positive
After all what is the point of being anything else. When you start a new business it is a time of great passion and energy, and there is certainly no time to spare for any negativity. So if things have not panned out exactly as you would have liked over the last few months, take stock of where you are in the here and now and what you can do to make things better and to grow.
There have been so many stories of great agility in business which offer huge inspiration here - the pizza restaurant which used its ovens to make face shields, and now BrewDog looking to do vaccinations from their bars. Who would have thought! But that is exactly the point, and what entrepreneurs are really good at. Think outside the box, challenge the 'normal' way of doing things, and find a way to make a sale.
2. Plan ahead
"In preparing for battle I have always found that plans are useless, but planning is indispensable.' Great words from Dwight Eisenhower. Luckily we are not in battle but the same applies to your startup as we begin this year. Make sure you do your planning based on the current reality, and not on too much wishful thinking.
Many successful businesses were started in recessions - Airbnb, Netflix and Disney to name a few. If you can carve out an income generating opportunity now who knows what might be possible later this year. Don't build you plans on wishful thinking, but rather try to develop something that works for you now and can only grow as things improve.
3. Become an online expert
For those of you who normally operate in the social world of real people and real connections, you now have a chance to master all those pesky online opportunities that could enhance your business. Always remember that if other people can do it so can you so open your mind to working your way through any technical complexities, ask friends, ask Google, ask Alexa and I'm sure you'll work it out.
There is so much out there that makes selling online really easy now, and there is a certain democracy on social media where each business has a page regardless of how big they are. You just need to work out how to get the best out of yours.
4. Seek out advice and support for your business
Resources to support startups have never been so plentiful, and often free! So tap into everything that Enterprise Nation has to offer, join some Facebook groups that cover your area of business, connect with people on forums and chat rooms to share your experiences and seek inspiration.
I find that every conversation, meet up, group chat I attend throws up at least one contact, opportunity or idea which makes it all so worthwhile, as well as keeping you connected to others with similar interests and motivations.
5. Exercise for inspiration
The joys of working from home, which may be varied and complex, do at least mean you are hopefully spending less time commuting and possibly more time taking exercise. I get all my best ideas when I make a point of going for a long run on Monday morning listening to a couple of good podcasts. I often have to stop to note things down as this is a great time for ideas to energise you in the week ahead.
Bearing in mind that last year I set myself three New Year's resolutions all of which I failed to meet, don't be too hard on yourself here. If you don't achieve all you set out to just remember that's not unusual in business!