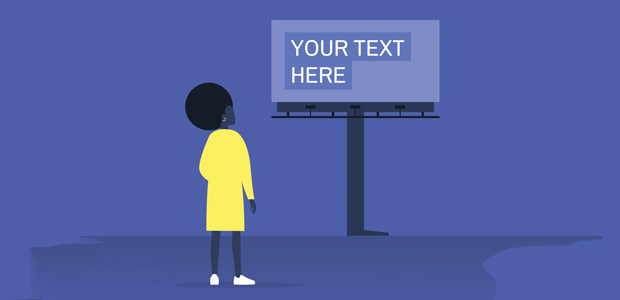 Five tips to kickstart your paid search advertising
Grabbing attention wherever possible is vital as a startup, particularly when it comes to your online marketing efforts, so it's no surprise that you're thinking about PPC — or pay-per-click — advertising. Unlike SEO, which takes time to produce results, PPC helps to create instant brand awareness and, when done well, generates all-important clicks. This can be an especially valuable part of your marketing strategy but not an easy one to pull off, and if you don't put the work in, disappointing campaigns can be incredibly costly.
A PPC plan is measured by the cost-per-click (CPC), which is crucial for determining whether your efforts are ultimately worth it. As digital marketing agency Go Up explains in its guide to PPC: "Affordable traffic bringing monetary value to a company is the aim of the game. CPC can help you to weigh up how expensive it is to target a particular keyword against the relative benefit of earning those clicks." This metric demonstrates your return on investment, which needs to be as high as possible when you run a startup, considering how savvy you need to be with your funds at the best of times.
If PPC is something you're keen to explore, follow these five tips for the best chance of creating high performing campaigns.
1. Learn the basics
PPC isn't something you'll succeed at if you dive in blind. Unless you spend time getting to grips with the fundamentals, you could be risking a lot of money on a strategy that ultimately won't pay off. Remember, you will have to pay every time someone clicks on one of your advertisements, so you need to make them count.
Paid search advertising takes place through Google AdWords, so you need to study the basics of the platform closely to avoid making simple but costly mistakes. This means learning how to structure accounts, choosing and setting up keywords, and tracking conversions. Unfortunately, you won't absorb all this information overnight, so it's crucial you set aside time to learn about all these elements — there are plenty of resources online, like this useful eBook from Search Engine Journal. Alternatively, if you have room in your budget, you could hire an external PPC agency to show you the ropes if you don't feel confident enough to go solo.
2. Be selective with your keywords
The keywords you choose will determine the relevance of the traffic your ads attract. Firstly, you need to know which problem your business is solving in order to identify your target customers and tailor your keywords to correspond to their search intent. For example, if you sell pillow sprays to aid sleep, you'd probably be better off choosing keywords such as "help sleeping" or "trouble sleeping" than "pillow spray" or "pillow spray for sleep". Research tools like Google Keyword Planner and Ahrefs can help you hone in on terms and phrases which your target customers are 1 of 2 actually likely to use. However, you should start small, as too many keywords could stretch your budget across an excessive number of ads, which won't yield the same kind of returns.
In addition to choosing the keywords you want to target, it's equally important to filter out those you don't. These are called negative keywords — irrelevant terms which you absolutely don't want to waste your ad spend on. For instance, keeping to the previous example, you won't want to appear for searches like "pillow spray for babies" or "pillow spray lavender" if the landing page doesn't offer these products. Adding these as negative keywords will stop your ads being triggered, saving you from having to pay for irrelevant clicks. Google's Search Terms Report can help with this, showing you what users searched for when your ad appeared, and allowing you to then exclude the words you don't want.
3. Analyse your competitors
You probably know who your competitors are in terms of the products or services you sell, and the industry you're in. Using your ads, you can emphasise exactly what makes your business the best out there. Perhaps you offer cheaper prices, better discounts, higher quality, or additional features. Whatever it is that makes you stand out, include it in your ad copy.
On top of this, look at what your more successful competitors are doing well, and try to replicate it. Look at the way they word their ads, and how their landing pages compare to yours. Google's Ad Preview & Diagnostic Tool is helpful here, as you can use it to conduct Google searches with your keywords and other preferences, then see which ads are next to yours without impacting impressions.
4. Explore other channels
Advertising on Google AdWords is perhaps the most common method of PPC, but that doesn't mean you won't benefit from using other channels too. Other types of PPC include display advertising, which is where ads pop up on a web page, and social media. For example, Facebook is a great place to build brand awareness, and immediately places your business in front of an audience who otherwise would have never heard of it. It can be a very fruitful method if you put the work in, but as with paid search, you can't be complacent. This comprehensive guide by Neil Patel will help you on your way.
5. Constantly monitor your PPC campaigns
There's no room for complacency with PPC, and campaigns can't just be left to develop with no second thought. They must instead be closely monitored, otherwise you could be wasting money on ads that simply aren't serving your business. Constantly checking in means doing things like adjusting bids, adding negative keywords and experimenting with new ad copy.
The most important step of all is to track your conversions, which you can do through Google Analytics. However, make sure you wait roughly 30 days, as this will give you enough data to work with. Every penny matters when you're a startup, and continuously tracking how your campaigns are developing is crucial for maximising your ROI.