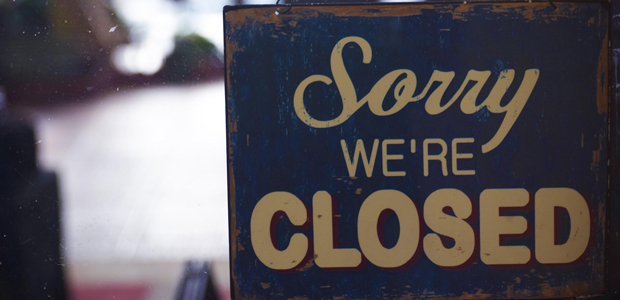 Five tips to financially prepare your business for a second lockdown
With the second wave of the pandemic upon us, many business owners will be prioritising their finances to ensure they can continue to provide a service for their clients and customers.
Capital on Tap, a business credit card provider, has put together 5 tips to make sure your business gets through another lockdown just fine.
Be flexible
Make a risk analysis and think ahead: what are the possible scenarios for your company in the coming months? Is your supplier based in Italy and can no longer deliver to you? Look for options of ordering from a supplier in another country that is not yet in lockdown. Can you no longer offer your products or services in a specific region? Perhaps this is still possible in another place. Or can you no longer sell your product in the store as usual? Deliver to the door or move online. Be creative!
Make agreements with customers and suppliers
By making clear agreements in advance with your customers and suppliers about the invoicing for a specific assignment, you can reduce payment terms. This means you have working capital faster and your liquidity improves. For example, give discounts to customers that are able to make quick payments, send out invoices in parts to customers on long-term collaborations to get paid throughout the project, or ask for advanced payments for big assignments.
Find alternative ways to keep your business open
The best way to keep your head above the water as a business is obviously to keep a stream of income going. If restrictions are already in place in your area, your business could once again be forced to shut its doors so it's important to be reactive. Look to move to selling products and services online, setting up a streaming service, or provide home delivery where possible to not only keep your customers happy and involved but your income going.
Optimise your financial management
Lower your credit risk by being more responsive when it comes to credit management. This will reduce the average payment time so that you have your money faster. This saves you money that is desperately needed, especially in this period which will allow you to continue to meet your short-term obligations. A clear overview of your finances and where priorities are set out will ensure the most important costs are paid off whilst you can save on lower priorities.
Look for credit and loan options
With a supplier credit, your supplier delivers goods that you do not have to pay for until you receive them. This way, your supplier provides a "credit", because the costs are deferred until you have resold the goods. This supplier credit can mainly offer a solution if you have to purchase stock because it can have a  negative impact on liquidity. This will make sure that even when your income dips, you will still be able to keep your business up and running without selling out of stock.
It is important to have a strong and stable business plan with a clear understanding, overview, and management of your expenses. Making sure you know where your money goes, keeping a steady stream of income, is the way to stay afloat should restrictions already be in place in your area.