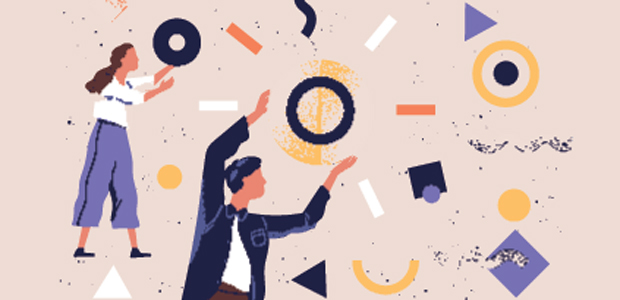 Five steps founders should do to survive
The world is now facing a public health crisis known as Covid-19 and a financial crisis. The crisis on our hands manifests differently for individuals and companies. The uncertainty over our ability to revert to our normal state creates pressures on mental health, relationships, and business performance.
We need to consider permanently adjusting our work practices, lifestyle, and safety considerations.
It imperative we think about the support of our tech entrepreneurs during this crisis. Early-stage and even well into growth, are period of substantial uncertainty at a company level. Founders are challenged beyond the normal level during Lockdown.
There are a few points that should entrepreneurs keep in mind during a crisis.
1. Not alone
There are many people affected by the current crisis known as COVID-19. It is normal to seek help and support and there are many forums for this.
I personally keep sane on Ada's list, lunch club, ladies in VCs, and a few specialised groups who for the last 11 weeks have become a go-to place for support.
None of us has the solution, but with other people around we are getting closer.
2. Pivoting
Always connect with your clients and customers. They know why they are buying or not buying. It is imperative now more than ever to be dynamic in the way in which we interact with our market participants and stakeholders.
Even investors for that matter, they are also experiencing a few challenges dealing with portfolio pressures and market uncertainty. Connecting is the key to adapting the business to a new reality.
What do they need in the current situation?
Adapt to your client's new needs and wants.
Think out of the box about the way your technology or solution can be used during periods of constraints. Can you improve or change processes quickly to meet the needs of people not travelling, meeting in person or comfortable have face to face contact?
Are you enabling individuals and businesses?
What do you need to do in a different way, now, to enhance your value proposition?
3. Over communications
During periods like this, it is important to overcommunicate not under-communicate. It is important to show human compassion and understanding that things could potentially be challenging for everyone you deal with.
By communicating effectively and sharing updates on your business, on performance and how you're offering is changing you created the type of goodwill and of the reliance that is absolutely vital.
Uncertainty can be a very challenging thing to deal with it from a strategy perspective down right to your supply chain, hiring and operations. As you optimise for various challenges, you're facing it is vital that you communicate, and you share the insight. I feel that communicating what works and personal experiences open up the possibility of creating trust and the type of collaboration that can continue long term.
Companies can find the best partnerships during periods exactly like this.
4. Prioritise and optimise
Many founders are overwhelmed by the current dynamics of our ecosystem.
In a way sitting in the United Kingdom we are very privileged to have numerous government-backed programs, a buoyant funding ecosystem and the number of community-led initiatives supporting entrepreneurs. 
Nobody has the solution or the ability to make great decisions or at least only very few. For early-stage founders, it's better to think about priorities and off optimisation as key processes that must happen to navigate periods of uncertainty.
If there is a problem with your supply chain of being able to deliver a specific product or service, then clearly prioritising the team efforts to solve the issue is essential.
Once you have established what are the key areas that require intervention and effort from the team then it's about optimisation. Founders are always going to have been trapped in solving a problem where they don't necessarily have all the resources. It is for this pressure that true innovation is born.
5. Building great relationships
The current market conditions are unique and shared among entrepreneurs at every level of experience. It is vital to not forget that challenges appear at any point and that coming together and building great relationships is very important even in times as uncertain as to the ones we live now.
There are so many great initiatives where everyone can share their insight and their skills with other founders. There is an area that equally you would be open to receiving a second third fourth opinion. Being open to a new way of doing things can be just the thing that could make founders weather through this period.