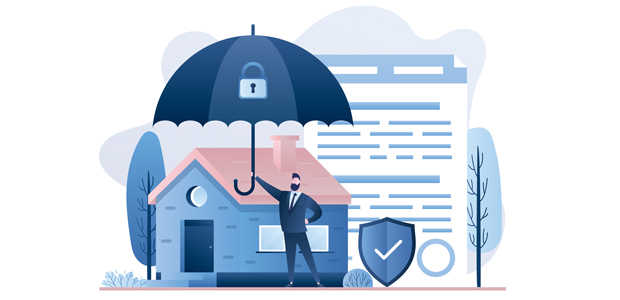 The five key steps to obtaining effective business insurance
It is hard to imagine a single business that has not suffered disruption and loss as a consequence of the COVID-19 pandemic. It is therefore no surprise that business insurance and in particular, business interruption insurance, has become a subject of great importance recently in the boardrooms of so many UK businesses. Here, Jonathan Cole, Solicitor at Goodman Derrick LLP gives us this tips on obtaining effective business insurance.
Many businesses that have held a business insurance policy for a number of years are, for the first time, seeking to rely on the terms of their policy.  In an effort to stem the tidal wave of business interruption claims that the insurance industry is facing in the wake of the pandemic, insurers are using every trick in the book to avoid liability. Consequently, many businesses are finding that their claims are being rejected and are realising that their policy offers inadequate cover for their business needs. 
For a startup business, being able to rely on an effective and responsive insurance policy in times of need, is likely to be the difference between continuing to trade and financial ruin.
Here are five key steps to obtaining effective business insurance:
Engage an industry specific broker - Whilst it may not always be necessary to engage a broker, for certain industries an industry specific insurance broker is vital to obtaining an effective policy.  For example, businesses in the airline industry might want to insure against disruption caused by drones following the "Gatwick drone" incident in December 2018 or a tech company may be particularly concerned about and want to insure against certain cyber risks to their business.  Your business may have a bespoke set of insurance needs that a standard business insurance policy may not cover.  A good insurance broker will take the time to understand these needs, before finding the right policy and provider for you.  They should also assist with the application process, which ought to reduce the likelihood for errors occurring in the process which could prove costly in the future. 
The importance of full disclosure – An application for business insurance is normally made through the completion of a proposal form or a statement of fact. These forms usually require full disclosure of all 'material information' relating to your business that may effect the insurer's decision to insure.  What constitutes 'material information' has been the subject of much debate and legal dispute, as an insurer can rely on a failure to disclosure material information, as a reason to avoid liability under the policy. It can sometimes include information that is not specifically requested within the proposal form or statement. Take time to properly consider the requests that the insurer is making and what other information relating to the subject matter of the policy, the insurer might need to know.  
Understand what is covered - Policy documents tend to be long and difficult to understand.  You may think that you are not covered when, in fact, coverage may be hidden in a different clause or section of the policy.  If you do not understand how a particular paragraph should be interpreted or whether you are covered for a particular event, ask your insurer or broker for clarification.  It is better to seek clarification now than after the event has taken place.   
Understand what is not covered - Some policies list specific events that they cover, such as business interruption losses caused by fires or terrorist attacks.  A key aspect of understanding your business insurance policy, is understanding what you are not covered for.  For example, many businesses have found out this year that whilst they had cover in their policy for business interruption losses caused by certain specific known diseases, this cover did not extend to other diseases that were not presently known or listed i.e. COVID-19.
Act fast if you think you have a claim - If you think that you may have to make a claim against you business insurance policy, you must contact your insurer without delay, in order to notify them of the claim.   Most insurance policies require the insured to notify their insurer promptly of any claim and a failure to do so may result in the insurer seeking to avoid liability.