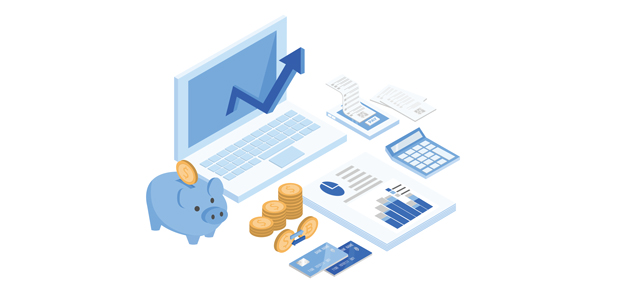 Five financial management tips for startups
Staying on track financially can be one of the most challenging aspects of creating and managing a startup. If it wasn't hard enough, the global pandemic has added another dimension of difficulty which even the most robust of businesses have struggled to navigate. However, there are a few key things that startups can do to stay on top of their finances. Below are five tips for startups aiming to become a thriving and profitable business.
Monitor cashflows
Knowing where money is coming in and going out is the most essential financial element you need to understand when creating a financial roadmap for your business. This boils down to tracking your inflows and outflows. In terms of inflows, consider the average revenue per account and the lifetime customer value. When looking at outflows, you should concentrate on your customer acquisition costs, as well as your churn rate. Getting a good understanding of these variables, should give you a good start in analysing the health of your cashflow and give you the ability to create cashflow forecasts.
Reduce unnecessary spending 
Consider your spending and evaluate what is essential and what is not. Unessential costs for example may be costly business travel, booked in a hurry to secure a client, or elaborate employee perks designed to attract new talent. In the early days of a startup, those on board should understand that the business comes first and cutting costs means that when true investment opportunities arise, the funds are available to capitalise.
Prepare an emergency fund
Regularly depositing cash into an emergency fund will serve you well in riding out the first tumultuous years of a startup's financial growth.  This pot should be used for costs such as PAYE/ VAT payments, Corporations Tax, as well as any unforeseen financial drains, such as faulty stock or raw materials price increases.
Use accounting software
Many businesses in the early days try to make do with using Excel to calculate their finances. This is not a good long-term solution. Accounting software will not only save you time but because of its automation capabilities, is able to provide up to date information much faster than a static Excel document. Many accounting software apps also sync to other business applications, making running your business easier. There is plenty of reasonably priced software out there, which can help organise your cash and generate accurate MI reporting to gauge profitability and monitor expenses.
Raise sufficient funding
One of the most common reasons a startup fails within its fledgeling year is a simple lack of capital. Having enough money in the bank when starting will mean obstacles can be more easily conquered and it will also reduce your reliance on investors as you get your business up and running. There are a number of ways you can go about funding a startup, from bootstrapping from friends and family to crowdfunding, using one of the many digital funding platforms.
Utilising these tips should instil momentum in your business and see its continual financial growth and success.