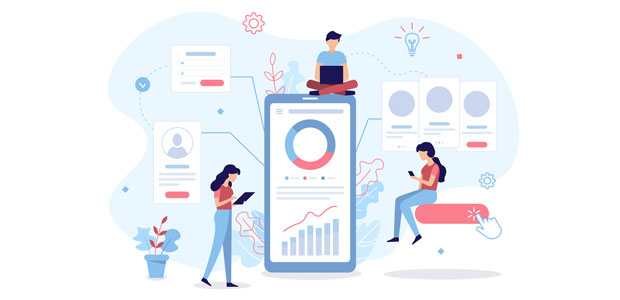 Five apps to help you learn something new in lockdown
The new national lockdown has once again resulted in many Brits spending prolonged periods of time at home and learning a new skill can be a great way to boost wellbeing and mood under these restrictions.
Whether you're keen to get back into an old hobby or have the ambition to start something new, there are thousands of apps to help you do this. To help those looking to pick up a new skill in the new year, online smartphone retailer, e2save, has shared their top 10 app recommendations. 
1. 

Yousician (available for iOS, Android) 
Available on iOS and Android, Yousician is a one-stop shop for learning to play musical instruments, including guitar and bass, ukulele and piano - the app even includes singing lessons. There are lessons available for every level, with a huge selection of music to choose from, so regardless of how selective your taste is, there'll be something suitable. 
The app uses smart software to demonstrate chord progressions for guitarists, and a similar programme that lays out the keyboard for pianists, allowing users to track their improvement. The free version already includes a lot of features, but you can upgrade to premium for added benefits, like a personal music tutor.
2. Duolingo (available for iOS, Android) 
Offering over 90 different courses available in 23 languages, Duolingo is a great choice for anyone looking to expand their linguistic skills. You might just want to pick up a few key phrases, or work towards complete fluency, either way you can achieve your goals with this app.  
Duolingo's user friendly interface is just one of the things that makes it so popular; users can also tailor exercises to the way that they learn and earn virtual coins, which can unlock new levels. The app awards learners with a fluency score, which increases as they make their way through the different tasks, making it easy and rewarding to track progress.
3. 

LinkedIn Learning (available for iOS, Android) 
The LinkedIn Learning app is a career development hub for thousands of different courses and training programmes, covering everything from graphic design and copywriting, to project management skills and human resources. 
You can save the courses you're interested in so they're easy to find and set yourself a goal to outline how much time you want to put aside per week. The courses are designed with convenience in mind for mobile users and ideal if you want to fill your commute or a long train journey with something productive. If you already have a LinkedIn account, you can sign up for a 30-day free trial, which will provide you with five credits for five different courses. After this, you can pay a monthly fee or save money and pay for a full year.
4.

 

Kitchen Stories (available for iOS, Android) 
Kitchen Stories is one of the best cooking apps around and has been recognised with multiple awards. The app caters for different diets and cooking styles, including vegetarian, vegan and low carb recipes. 
Kitchen Stories makes cooking accessible for different skill levels by including how-to videos for basic tasks like 'how to cut green onions' and 'how to peel ginger', as well as complex recipes for those who are more confident in the kitchen. Measurements can easily be converted within the app, so the ingredients list is easy to work out, while the ability to save, like and comment on other recipes adds a great social element.
5.

 

SoloLearn (available for iOS, Android) 
Coding and development is continually surging in popularity and are hugely valued skills in many professions. SoloLearn makes it easy to start learning how to code with the basics of HTML, CSS, JavaScript and various other languages, and is known for having the best collection of free content available to users.   
As well as learning about the theory of coding and coding concepts, users will be part of a wider community of learners and experts, so they can chat with others while working through the exercises. Peer support is available at any time, along with tailored content based on skill level and a free mobile code editor.
Karl Middleton, mobile expert at e2save, commented: "The new year is a great time for people to consider making changes, be that conscious efforts to alter their lifestyle or just setting goals to return to something they love or learn something completely new. 
"The capability of smartphones is now greater than ever and the range of apps available make it possible to achieve a huge range of tasks or goals. These largely free apps cover a variety of different skills and make learning fun and exciting; we hope that they inspire people to fulfil their new year's resolutions, making use of resources literally at their fingertips."
All these apps are available to download on the latest smartphones.