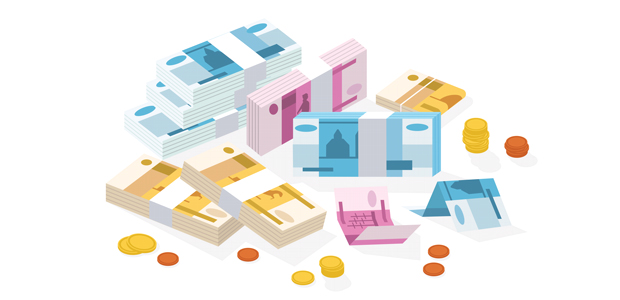 Fintech to the rescue?
The COVID-19 pandemic has hit the economy hard, and small businesses in particular. The UK Government is moving at great pace to implement unprecedented economic assistance measures, but even with their best efforts, the dramatic drop in footfall over recent weeks has made it difficult for small businesses to survive even in the short interim period.
What many small businesses are unaware of is the sheer range of fintech services already available, that are specifically designed to offer SMEs exactly the kinds of financial protection and insights that they need right now, on a mass digitised scale – and all without having to go near a bank branch.
I've worked as a technology lawyer in the fintech sector since before it was called 'fintech', and in all that time I've never seen a clearer use case for many of the ingenious services that are out there.
However, they are not as well-known or used as they should be amongst the UK's vast population of small businesses. So, we've collated below some of the best ones we know of that are perfectly positioned to help SMEs survive the current downturn – alongside the laudable initiatives that the government is putting in place – and to bounce back after it, in the hope that the message gets to the right people and that SMEs will use these services to their advantage. 
If you're reading this and know anyone who runs a small business – of any kind – and think they would benefit from any of the below, then please send this on to them.
We've split the services up into categories, and given a brief description of each.
Surviving the economic dip
Funding for working capital
Many small businesses will go straight to one of the major banks for a loan if they need funding – which at present is obviously difficult.
Instead, they could look at:
Trade credit insurance
Invoice factoring / invoice finance
Cashflow prediction
Thriving after the dip is over
There are also lots of services available which can help SMEs to manage their money and drive traffic to their businesses. A number of the services below are geared more towards retail, but many would work well for any small business.
Accounting and bill payment – time saving
Loyalty – driving traffic
Digital receipts – data insights for retailers
Currency hedging – minimising currency fluctuation risk if you operate internationally
Incentivising early payment
These are just some of the services that are out there, you can find more from us here – innovations of this type have never been more important, and I would urge you to forward this on to anyone you think may be able to benefit from them.