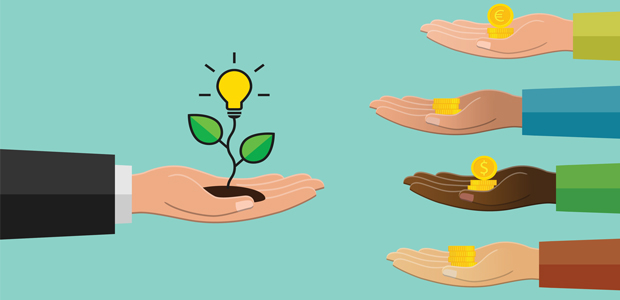 The fintech brands to watch 2021: How the UK is rivaling the US
With the unprecedented changes the COVID-19 pandemic has inflicted on the world, the fintech industry has had to deal with navigating the challenging climate as well as providing many opportunities for businesses and consumers to review their financial options.
In a recent report by digital marketing agency, Kaizen, the study analyses how organic search, brand interest, and social following all affected the top finance management related apps. The research reveals how brands have managed to keep consumers engaged with impressive content and also the consumer's growing demand for managing finances during this challenging time. 
Here are the top five apps that are rising to the top this 2021: 
Emma -

Meet Emma, your best financial friend, and the winner of this year's ranking for budgeting fintech. Whether you're getting help to avoid overdrafts, cancel wasteful subscriptions or just save money, Emma uses technology to help you make smarter decisions with your money. After becoming the first UK-based money management app to launch in the US and Canada last year, the app also gained $2.5m in funding teeing up what has been a great year for the company. 

Money Dashboard -

Formed in 2010, the goal of Money Dashboard was simply to make the world of personal finance more open, transparent, and accessible for everyone. In 2020, they earned their third award of 'Best Personal Finance App' at the British Bank Awards, as their site simultaneously went from strength to strength in terms of its own performance. This growth across channels will have no doubt been made possible by their 60% increase in funding from 2019, which brought them to a total of $15.6m. 

StashAway -

Singaporean-based online investment management platform, StashAway, offers customers the chance to grow their wealth in a more transparent way, and in 2020 growth seems to have come easy for the brand. With a recent expansion into UAE, StashAway may well be earning more than a bronze medal in next year's rankings.

Wealthfront -

Automated investment service from California, Wealthfront, is the highest value of all of the companies we've looked at, coming in at $100m. Their crowning glory this year has been improvements to its brand awareness, which has gone up by 23% in this year alone.

Tally -

Defined as being a consumer tech company automating financial decisions, Tally aims to bring financial peace to the masses, something they have undoubtedly built towards in 2020. Their newest recruits include senior hires from big names at Betterment and SoFi, and Tally's performance in the last year shows that they are more than ready to compete.
You can download the full report here.