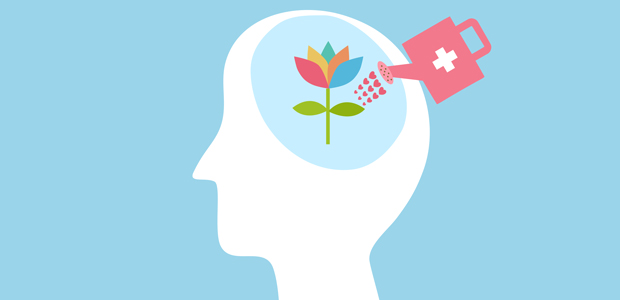 Finding time to fika
What can reduce your risk of major illnesses, such as heart disease, stroke, type 2 diabetes and cancer by up to 50% and lower your risk of early death by up to 30%? It's free, easy to take, has an immediate effect and you don't need a GP to get some. The answer? Exercise. So says the NHS website anyways.
We don't take our physical health for granted. We work at it to get stronger, healthier, happier, and more confident. We set ourselves goals to get fitter and exercise to avoid health conditions. We do this because we've all been educated, often from a very young age, about the benefits of regular exercise, physical activity and self-care. So why should our mental health be any different?
Two-year-old startup, Fika, is named after a Swedish concept - a state of mind, an attitude and an important part of Swedish culture. Many Swedes consider that it is almost essential to make time for fika every day. It means making time for friends and colleagues to share a relaxed cup of coffee (or tea) and a little something to eat. The cultural tradition is what Fika is all about, taking time out for self-care, making time for your emotions and the emotions of other people.
Fika is a mental health improvement platform that delivers emotional education content, focused on improving emotional health literacy and positively impacting mental fitness metrics. The company was created by two friends: Gareth Fryer, who has a background in digital product strategy and research, service design, growth strategy and consulting; and Nick Bennett who has a background in digital agency, startup and product leadership, fundraising and team-building in consumer and B2B.
Their aim is to create mental fitness to protect mental health, improve core skills, reduce the risk of mental health decline and help everyone to flourish. Fika aims to provide the emotional education that's been missing from our culture and curricula. A proprietary form of emotional education and exercise, Fika is entirely evidence-based and developed over two years with psychologists, PhD academics, athletes, influencers and co-created with thousands of students from a growing list of UK universities including; the University of Lincoln, University of Exeter, Manchester Metropolitan University, Bath Spa University, London Business School, Middlesex University London, University of Hertfordshire, University of South Wales and University Centre South Essex.
Teamwork makes the dream work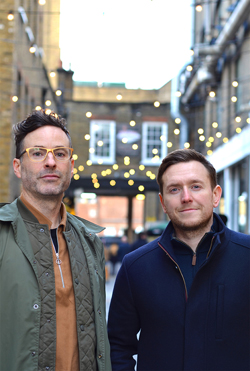 The story behind Fika comes from both founders' mental health journeys and wanting to make a meaningful difference to the world when it comes to mental health. Fryer and Bennett have spent the last two years looking into the problem, what it is and where it came from. Fryer explained: "The fundamental thing to recognise is that mental health is a spectrum. And mental health is equally positive as it is negative. Yet in our culture we only ever focus on the negative side, so we often associate the word 'mental health' with negativity. We aren't educated at all about mental health literacy."
The World Health Organisation (WHO) released a paper about the solid facts of health literacy, and they described health literacy as a key determinant of health: "Health literacy is a stronger predictor of an individual's health status than income, employment status, education level and racial or ethnic group."
So why aren't we more educated about our mental health, in the same way we are educated about our physical health? Fika is changing this space by building a scalable education platform to bring emotional education into universities.
However, they will soon be implementing the platform in schools, colleges, apprenticeships , organisations and graduate schemes too. According to research cited by the Guardian, 88% of students struggle with anxiety and are 'often or always worried'. They saw that universities were a good place for Fika to start to test the platform and format as it enabled them to find out the issues that mattered to students, and how they could positively support them to proactively overcome them.
Fryer said: "At Fika, we want to more widely educate people and give them ways to exercise their mental health. Most importantly, we are bringing positive language to this space. We want to inspire a generation of young people to be mentally fit, to give them all the skills, such as confidence, positivity, focus and motivation to help them flourish in their relationships, careers and life."
Fika has several different delivery methods. The student delivery interface is an app because it's understandably the best way to get information into young people's hands. Within the app, there are a series of programmes built using a format that Fika have created around emotional education. Fika uses a psychologist-led real-life interactive video education format, as well as providing interactive quizzes around reinforcing users' emotional health literacy.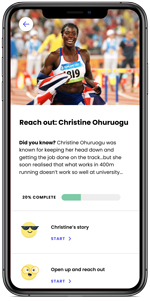 Fryer explained how Fika views competition slightly differently to most. This is because Fika views it as a positive challenge - the more people looking at the positive mental health space, the better! Our culture deserves the best products (and a range of them) to support our mental health - just like the plethora of options we have with regard to physical health.  Of course, there is lots of competition around existing education platforms and other mental health improvement platforms, but Fika is creating something specifically as an education solution to support the new generation of lifelong learners.
To date, Fika has been through a series of fundraising rounds from a network of angel and high-net worth investors, family and friends and have just received their first venture capital in their latest round of fundraising.
For many countries around the world, and in our home country of the UK, we are currently dealing with a difficult transition. As the coronavirus outbreak changes almost hourly, many people are being forced to self-isolate and work remotely. Fryer touched upon this in our interview: "We are all having to remain positive during this time, where many people are isolated and fearing for how this could affect their mental health. These are exactly the things that Fika is evidenced to combat."
Remote working
Although many companies have now been advised to work remotely if possible, Fryer and Bennett's team aren't experiencing too much change. Even before COVID, the team would work remotely most of the week anyway, with regular meetups at their Containerville office space in London as well as hosting their 'Fika Open Tables'.
Fryer explained further: "This is a concept we've created where we get the whole team together and go around the table giving everyone the chance to get stuff off their chest, work related or not. We want to give everyone the opportunity to share, be open and most importantly, be listened to without interruption. It's a really important cultural thing we try to do as regularly as we can."
The reason behind Fika not using co-working spaces is purely an issue of cost: "It wouldn't be cost-effective for us to use them as they charge way too much for what we need, and they aren't practical for us as we'd cover the walls in post-its when brainstorming, only to come in the next day to have to start all over again - when you're working in a hot-desking environment you can't just take over a whole office wall with your ideas.
"In our experience, we also found that the best way to connect with people isn't through co-working spaces but by getting out and networking with like-minded people and building relationships. Most people just sit there with their headphones in and it can be difficult to have any sort of conversation with them in co-working spaces."
The founders of Fika had known each other for years before they created the company. Fryer explained how they had always flirted with the idea of starting something together but it was never the right time. However, in 2017 that all changed, and the stars aligned for the two to be able to collaborate. Fryer also said how it had always been a shared dream of theirs to be able to create something for the mental health space.
When asked his thoughts on how to find the perfect co-founder, Fryer said: "I think the concept of the 'perfect' co-founder is a bit of a fallacy - we're all only human at the end of the day. The most important thing is to make sure you have a shared goal, that you're aligned with the same thought processes and methods to achieve that goal. Obviously, it's not always going to go without difficulties, however, you should always be open and challenge each other. Nick and I constantly 'Fika', which will often be me calling him to 'talk it out' about something I'm frustrated about, and he'll often do the same - it's so important to keep those communication lines open, honest and transparent."