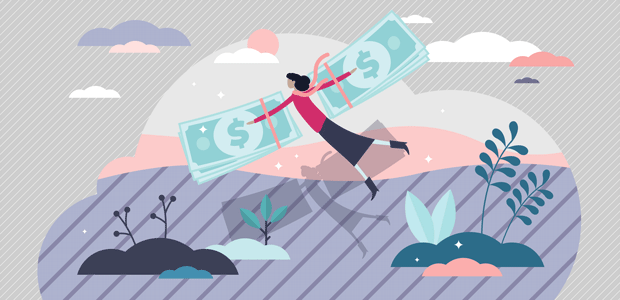 Financing Female Founders
International Women's Day may have taken place a few weeks ago on the 8th of March, but that doesn't mean the conversation has to stop there. It is so important that although we highlight this day and all it stands for, we take this further and action all these thoughts and ideas.
That is exactly why Legacy Club held the event Financing Females in honour of International Women's Day on the 18th of March so we can carry on the celebrations and carry on the discussion all month, and hopefully take it beyond that to all year round. In fact, Chris Caffrey, Founder of Legacy Club started the event off by stating that the day was about celebrating female entrepreneurship. "We chose to host our IWD2022 event on the 18th March intentionally to avoid the conversation being dictated by a single day in the year."
With the theme for International Women's Day this year being 'Break the Bias', Andrea McLean, journalist, TV presenter, entrepreneur and Co-Founder of This Girl is on Fire who moderated the panel explained that everyone has bias, but we only hear it in a negative way. She began the discussion by saying: "Bias doesn't just refer to women in workforce, or encouraging more women into certain industries, it means almost everything from everyone, we need to talk about bias more as it is everywhere – good and bad."
To start breaking down biases one thing the panel all agreed we need to do is think differently, and that is in fact what a lot of the entrepreneurs and their businesses on the panel had in common. While Verity Bowditch, Co-Founder of Clean Kitchen is passionate about encouraging people to think differently about vegan and fast food, Siddhi Mittal Co-Founder of yhangry came from a banking background which is often perceived as a 'mans world', and Michaela Wain Founder of Design and Build Publishing who is working endlessly in multiple businesses to break the bias on pink and blue jobs and the stereotypes in industries.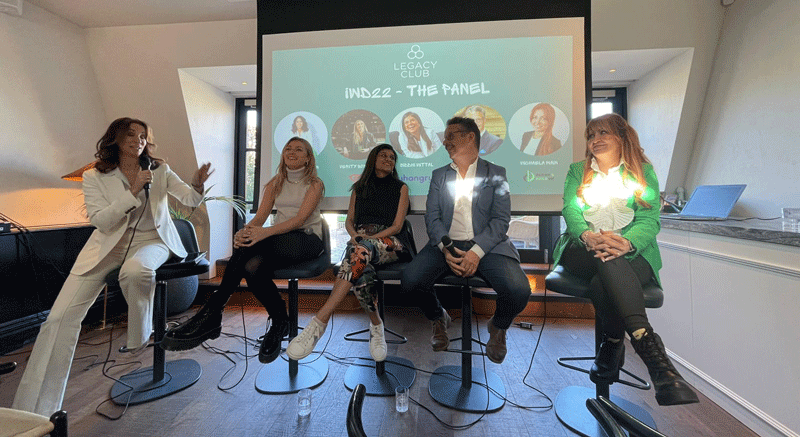 But no panel would be complete without diversity amongst the speakers, especially when it comes to praising females for International Women's Day and who better to represent a male voice than a man breaking the bias and trying to even out the playing field, David Horne, Founder of Funding Focus a platform that aims to blaze an enduring path for female and diverse founders when raising capital.
The statistics and numbers show the amount of funding that goes to female founders is appalling, and David, who has a passion in helping female entrepreneurs raise funds, agreed with Andrea that a lot of women start a business based on a passion, and not just to make money. He said: "If you don't have passion, you won't make it through the tough long nights trying to make payroll, with passion you will – it's your drive."
Not all women want their businesses to be valued at £1bn, as this comes with huge sacrifices, and David added: "We don't all have to be out there catching unicorns."
Although the stats show a lot of doom and gloom, Siddhi pointed out that the numbers also show teams with females on are returning quicker. She said: "The research is showing investors should back teams with females on." Which David although agreed with, added that he doesn't believe the VC market is broke, just not acting to its full potential for all entrepreneurs out there. He explained: "Investors in the VC world can make a lot of money in the current climate, but does it serve the wider market? Absolutely not."
But how do we change this? How do we break the bias and change the numbers that show only four percent of female founders get funding? Michaela said we need to keep at it. When people ask how females should approach investment, Michaela said it's all about the money and they need to see a return on that. She said: "I don't like the saying pitch like a man, I believe we should go and pitch like mums. Crack the whip and pitch like they are your children and tell the investors like your children what you want them to do."
Research has shown that male and females are treated differently when pitching and looking for investment. Siddhi explained she had experienced this first hand, and often you see men get asked about their vision and goals and women more about risk. In a study carried out, men were asked a lot more promotional questions whereas women were asked more negative questions, such as 'how are you going to protect your market shares?' But David said: "This is unfair but if you answer a negative question in a positive way, you can turn the situation and will find yourself a lot more likely to get funding."
Siddhi said when you are looking for funding, it is always good to reach out to your network and have good people around you such as role models you can look up to. "A lot of my network is made up of men, which is fine. Sometimes it is hard to hunt out female founders, that is where Allbright is a great example of being around like-minded people."
Verity agreed and described herself as lucky to have someone to go through the process with. "As a co-founder it has been beneficial to have someone to raise with. We are both learning on the job, and it has been so much fun. This is where our networks and who we knew really did help, as we were fortunate and found our first raise quite easy compared to some stories."
Speaking on the support around them, Michaela explained she didn't have a network or community around her when starting up. "I had no one to turn to for advice, or to help me. I was asking people on the street, turning to my customers and clients for help, and in the end, I had to pay professionals to help me. There needs to be more initiatives and help for people from underprivileged backgrounds who don't have the network and community around them.
"Google can only help you so much, especially when you don't know what to ask." Helping others and working together benefits everyone, as Michaela said you don't know how it will also help you and your business in the present or the future.
Siddhi added you will need people around you on this journey. "You are defying the odds by starting a business, but it is hard and is going to take a lot so lean on people and don't be afraid to ask for help."
One lesson that was definitely learnt from the panel was that if we don't start right now to make this change, it probably won't happen, so we need to act and we need to act now.
Verity explained: "Anything is possible, if you put your mind to it - don't be scared."
David made a very valid point in stating: "Just be yourself as everyone else is taken." And concluding the discussion, Michaela also added: "Don't act like a man, act like yourself, just go for it and start networking straight away."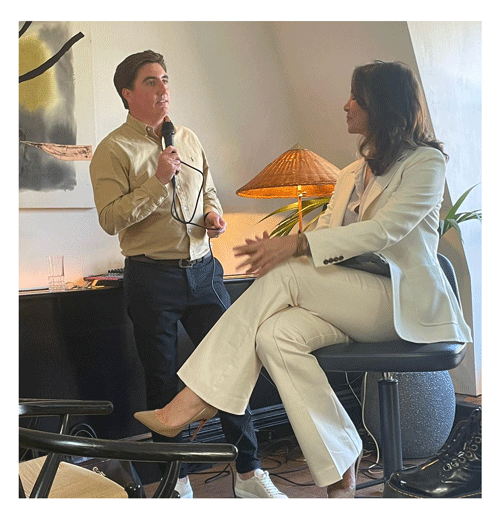 Speaking to Chris after the event, he said: "The panel and host provided incredible insight to the challenges faced every day by female founders, with astonishing stats that back up the reason we need to break the bias."