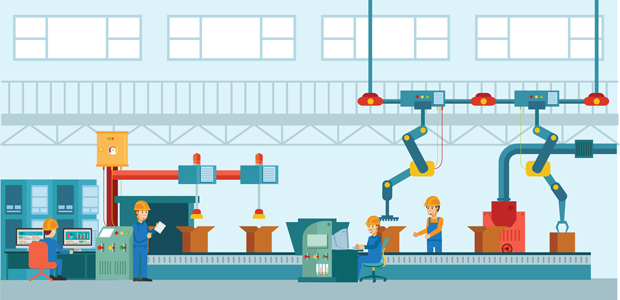 Finally, a plug-and-play platform for SME manufacturers
In a demanding industry like manufacturing and engineering, admin holding you back is the last thing you need. Elements Technology, a multi-award winning developer of simple digital solutions for manufacturers has come up with a solution for this, and have also been listed as one of the finalists for the Launchpad awards at the upcoming Subcon show.
Elements Technology is a software developer of simple technology products and digital solutions to help with reducing admin in manufacturing. The products are developed specifically with SME manufacturers in mind, creating plug-and-play products that match their specific needs and requirements.
The company is suitable for manufacturers big and small as the products are scalable for any size, whether that's a one-man band, or a big tech giant. Elements Technology uses familiar technologies by getting creative with already existing technologies, and just combining them for simplicity, and ease of use.
Finally, Elements Technology uses plug and play hardware that requires no installation or integration with existing factories.
Q&A
When were you launched?
January 2018.
How many people are working for the company?
We have four members of staff including two co-founders.
Sum up what your company/product does in one sentence
The Elements Platform takes simple technologies like mobile phones and tablets, and uses them in innovative ways to track, visualise and document manufacturing processes.
Why is it unique?
Unlike most other Industry 4.0 technologies, our platform has been designed specifically for SME manufacturers. Using simple technologies like mobile phones and contactless technology to track orders, enables us to provide a plug-and-play system that is intuitive to use and scalable to any size business.
What problem does it solve?
The Elements Platform solves several key issues for manufacturers. First of all, it improves data collection accuracy, with objective data captured using our Docket app. Data captured in the app is then displayed as real-time work in progress, enabling managers and commercial teams to instantly identify progress for individual orders, saving the time typically spent chasing orders across sites for customers. Finally, the captured data can automatically be collated into digital output documents, allowing manufacturers to go completely paperless from start to finish.
Do you have any clients using the product?
We are currently beta testing the product with six organisations and are launching online in May.
What do they like about it? 
Our platform doesn't require manufacturers to disrupt their factory by installing sensors and bespoke technologies, we've simply digitised the paper docket to create a smarter factory without fuss. The testers (and other manufacturers that we have spoken to) like the simplicity of the technologies used, as well as the refreshing design of the interfaces. The main thing people love is our offer of a Starter Kit for just £250, which allows manufacturers to try out the platform for a whole month, in their own factory, on their own processes.
What are your growth plans?
We plan to seek growth funding later this year, allowing us to scale up nationally before moving internationally in following years.
How have you funded the innovations behind your development? 
We started up using £10k of personal funding by one of the co-founders. After 11 months, we raised £250k from the Northern Powerhouse Investment Fund, which allowed us to hire two more members of staff, and get the product to market.
What is the investment climate like for start-ups? 
We found it relatively simple. If you have a well thought out concept, which targets a strong market, then finding investment isn't as hard as some make out. Key to us getting investment was being willing to be told we were wrong and pivoting little and often to find the market fit.
What government / quango agencies have you used?
We work closely with the AMRC in Sheffield, and Digital Catapult in London, both of which we have advisory group members from. We also work with Innovate UK, the Knowledge Transfer Network and 4Manufacturing. We have previously worked with Growth Company Manchester, University of Chester and Manchester Metropolitan University when we were based in the North West prior to our investment in November.
What was most appealing about being part of the Launchpad?
Launchpad is an excellent opportunity for us to showcase our novel approach to Industry 4.0 alongside other exciting start-ups. Furthermore, unlike other Expos, Subcon is tailored not to OEMs and large organisations, but to the smaller manufacturers that we have designed our platform for, so we are really excited to get amongst that eco-system of manufacturers and engineers that we look to support.
What would it mean to you to win? 
To win Launchpad would be amazing recognition of our product by experts within our area. To do so as part of Subcon really enhances the prestige for us, as the pre-eminent expo for smaller manufacturers.
Who would be the dream advisor?
We would love to work with someone from a disruptive SAAS provider such as Xero or Monday, or from a market leader in SAAS such as SAP, Sage or Salesforce.