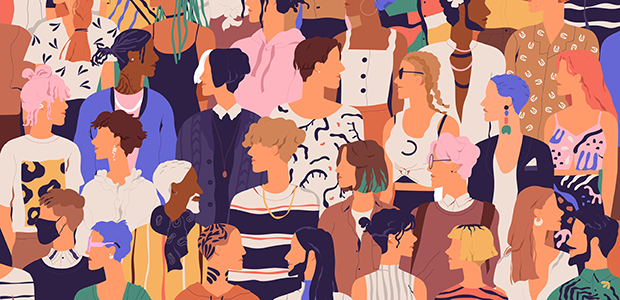 Fewer women in tech than there were in 1980 - how can we change that?
Over the last few decades, the world has made huge strides forward in promoting gender equality in the workforce. In fact, last year saw the employment gap between men and women fall to 6.3%, the lowest point since records began in 1971.
However, things seem bleak when you turn the spotlight on women working in the tech industry. Despite progress being made elsewhere, it's clear women continue to feel unwelcome in STEM careers.
According to Adeva IT, as of 2018, women held only 25% of all the jobs in the tech industry, despite making up almost half of the total workforce. This is saddening to see, as this number is lower than the percentage of tech jobs held by women back in the 1980s.
Although the industry has taken steps in recent years to promote women and diversity, there is still much more that needs to be done to encourage them into the tech space. We can do it if we address the following three areas carefully.
Challenging imposter syndrome
One of the biggest difficulties facing women in tech is imposter syndrome. With so few women in the industry, those who do make it can be intimidated by not seeing anyone like them in the room. This leads to feelings of not being good enough, with many questioning why they are there and often being overlooked for career progression opportunities.
The way we could tackle this is threefold; firstly, we need to instil confidence in girls to study STEM subjects from a young age and improve their access to high quality STEM education programmes. We must dismantle the long-held falsehood that "tech isn't for girls."
Next, we should empower women in the industry to share their stories by providing more professional women's networks and mentoring opportunities.
Lastly, those of us women who already have successful careers in tech have to proactively promote gender diversity and act as a role model for others to follow suit. But we can't do this alone; to be successful, this has to be a joint effort, with men in the industry encouraged to actively help raise the voice of women in their workplace.
Tackling gender bias
Unconscious gender bias seems to be a common theme across most male-dominated industries. A survey from Studio Graphene uncovered that half of women working in the tech industry have experienced some form of discrimination. This issue becomes more apparent within the VC and investor space where there is an obvious funding problem for female-led businesses.
The British Business Bank concluded that solely female founded companies received less than one percent of total UK venture capital, while solely male founded companies got a full 89%. Further to this, the Rose Review estimates that £250bn in new value could be added to the UK economy with a sustained and concerted effort to help women succeed as entrepreneurs.
The way to overcome unconscious bias is to consciously acknowledge there's a problem. There's no quick fix for this, but it is essential that companies work to unpick these belief systems and do more to promote gender diversity, as the current state of things is damaging for women wanting to forge careers in tech. 
There are a few ways this can be done. For example, at a strategic level, a company could include diversity as part of their mission statement, so it's always top of mind. At an operational level, businesses could make diversity and inclusion one of their KPIs to form part of the company's recruitment and retention policy. These simple steps provide a good starting point for creating a better working environment to attract and retain talented women in the workplace.
Embracing truly flexible working
As reported by the Women of the Silicon Roundabout, the top concern of women working in the tech industry is work-life balance. While a lot of lip service has been paid to flexible working in the 'new normal' it already seems that some companies are hesitant to truly embrace a hybrid workplace.
The pandemic has only served to highlight how frequently the role of caregiving falls to women, but this was a problem long before COVID-19 and will remain a problem unless radical, empathetic change is made. The fact is, we need to level the playing field for women with family commitments, or risk losing them from the industry altogether.
The benefits of flexible working for businesses are many and varied, including better staff retention, a happier, more productive workforce and better collaboration and learning opportunities, benefits which are felt by the whole workforce, not just women. If the tech industry could prove it was truly flexible when it comes to working patterns, it could become the industry of choice for women looking to get ahead in their career whilst raising a family.
Companies should be showcasing and celebrating the achievements of a diverse range of people. Women are making incredible advances in the technology space, and we still don't hear enough about it. Structural changes need to be made to help women forge the career paths they are dreaming about, including better access to education, increases in funding, more mentoring and networks and improved opportunities for progression.
At Tapoly, we actively promote diversity by interviewing from a wide pool of candidates. We also practise what we preach, allowing staff to work flexible hours and/or remotely if it helps them fit around family or caring commitments. It doesn't impact on operations but does allow staff to balance their responsibilities. Alongside this, we offer buddy and mentoring programmes for anyone in the company who wishes to accelerate their career.
The tech industry is at the cutting edge of innovation. It's so sad to think that in the battle for gender equality, we're going backwards. That's why we've all got to work together to break down the barriers, accelerate the pace of change and get more women in tech. Our time is now.