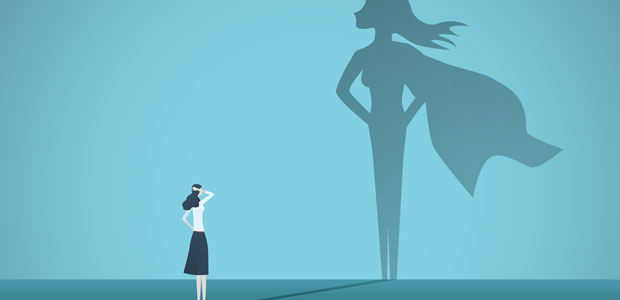 Female-led equity-backed businesses show resilience through COVID-19
Resilience and Recovery, a new report from the Female Founders Forum - a project by think tank The Entrepreneurs Network, in partnership with Barclays - has revealed that female-founded, equity-backed businesses have been worse affected by the COVID-19 pandemic than their male counterparts.
However, the report reveals that female-led equity-backed businesses are fighting back. The number of female-founded businesses who have faced significant disruption to business operations - such as closures in premises or delaying a product launch - has dramatically reduced, with more than 60% of female-founded, equity-backed businesses are now operating with minimal disruption to their business.
Using data from Beauhurst's COVID-19 Business Impact Tracker, the report explores the reasons why female-led equity-backed businesses have been twice as likely to be worse affected as a result of the lockdown than male-founded businesses.
The report suggests the disproportionate impact to female-founded businesses is a result of four main factors
The equity funding gap continues to persist
As revealed in last year's Female Founders Forum report, Here and Now, the share of funding to women-led firms has doubled in less than a decade. However, in 2020, just 13% of total equity investment went to female-founded startups and when it did, it tended to be for smaller amounts.
Women have seen an increase in unpaid work at home during the pandemic
During lockdown, women in the UK have done two-thirds more childcare than men and, whilst prior to the pandemic mothers worked 80% of the hours' fathers did, during COVID-19 this has dropped to 70%.
Appetite for external finance
Women are less likely to seek external finance to bolster their cash flows. However once female-founded businesses have received an initial investment, they are just as likely to raise additional rounds of funding compared to non-female-founded firms.
Sectors have been impacted differently by the COVID-19 pandemic
Women are more likely to work in industries which have been worse affected by the pandemic, such as retail and hospitality and leisure. Also, female-founded businesses are less likely to be tech or IP-based businesses (28% and 33% for all equity-funded startups), which have been most likely to find opportunities for growth as a result of the pandemic.
Positively, the Government's Future Fund scheme, aimed at UK startups, has helped to address disparities in equity funding. Of the 590 businesses to receive financing through the Future Fund, the lion's share (83%) have all-female or mixed-leadership teams.
To help female-led businesses continue to recover from the pandemic and tackle the gender gap in entrepreneurship equivalent to an economic shortfall of £250bn, Barclays has pledged to help 100,000 women startup and run their businesses over the next three years. The bank will target local events and mentoring via Barclays' UK-wide network of Eagle Labs and Rise hubs, increasing training and tools for Barclays coverage teams, as well as dedicated regional champions across the UK.
Aria Babu, author of Resilience and Recovery, said: "If we want a complete recovery from this recession, we need to see as many entrepreneurs as possible innovate and create new jobs. This means we cannot afford to keep barriers which prevent female entrepreneurs from realising their full talents."
Juliet Rogan, Barclays Head of High Growth and Entrepreneurs, said: "Whilst great strides have been made for female entrepreneurs in recent years, we know there is still some way to go to level the playing field. As a proud founding signatory of the HM Treasury Investing in Women Code, we hope that our latest commitment to support 100,000 women to start up and run their own business will empower more women to follow their business ambitions and give a boost to entrepreneurship in the UK.
"It's absolutely critical to the economic recovery that we tap into female-led business potential, and drive forward the UK as one of the best places to be a female entrepreneur."
To read the full Resilience & Recovery report click here.
To find out more about Barclays support for Women in Business click here.