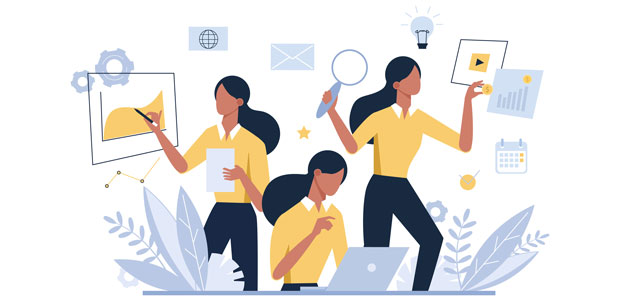 Female-fronted digital agency proves that doing good is good business
As Pink Orange Media celebrates its second year in business, the agency has set out a bold pledge to donate a portion of all client retainers to global charities and provide employment opportunities to struggling job-seekers.
Specialising in digital marketing for education providers, Pink Orange, has always been purpose-driven, working with programmes and institutions that are making education more practical and accessible to all. But raising the profile of forward-thinking education providers is just one aspect of their mission.
Pink Orange clients not only benefit from the agency's expertise in online and social media marketing, they also have regular charitable donations made in their name. The agency vows to 'pay forward' three percent of every client's monthly retainer to charities working across the globe to improve the lives and educational opportunities of the most vulnerable.
"We work with education companies all over the world, and I wanted to make sure they could give back to organisations doing charity work in their own countries," explained Pink Orange Founder, Xenia Muether. "The feedback has been great! And I think this initiative has also reassured our clients that we're the right agency to partner with because we have shared values."
Core to those values for Xenia and the team at Pink Orange is putting purpose over profit. However, this approach has proven to be good for the bottom line too. In 2020, Pink Orange tripled its revenue and is continuing to grow quickly.
The boost in business has helped them to expand their brand mission by creating employment opportunities for people struggling to get into the job market. Along with providing high value internships and traineeships in the UK, Pink Orange also makes a point of hiring freelancers based in countries experiencing economic hardship, like Venezuela. "Creating jobs there, even if only part-time, is amazing, and the professionals we are able to work with are incredibly skilled," said Xenia.
Veronica Mulhall from ALX Africa sees the added value in working with Pink Orange: "Not only has the team helped us hit our new-leads-targets every month since we started working with them, it's also great to work with an agency that genuinely cares about education and making the world a better place."