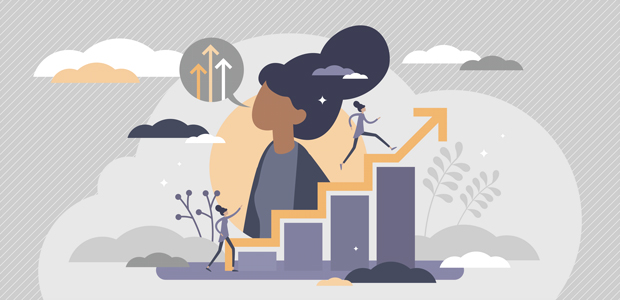 Female founders and the path to recovery
Although the last 20 months have been difficult for everyone, in the business world it's been particularly tough for women. Sadly, the COVID-19 crisis has set women back decades. As today is National Women in Business Day we wanted to highlight some of the problems, and the solutions that females can look to for help.
While female employees have been at a high risk of losing their jobs or feeling the strain of the double care burden, female business founders have also experienced disproportionately harsher consequences of the pandemic. With WealthiHer Network research finding that 79% of female founders are concerned about access to vital recovery funding, it's critical for the business community to get behind women over the next few years. 
The 2021 Top 200 Female Founders Report from Beauhurst and WealthiHer Network founding partner, J.P Morgan illuminates the difficulties felt by female founders through the pandemic, as well as growth trends and opportunities. Looking retrospectively, we can see that female-powered businesses felt harder impacts across business operations and encountered harsher barriers to growth and funding.
In terms of regular operations, 34% of UK female-powered businesses felt a moderate impact of the pandemic, while 13% felt severe impacts and 11% felt critical impacts. Throughout the COVID-19 crisis, female founders have felt intense pressures. Compared to their male counterparts, they have felt continually stretched and compromised. 
For the many female-powered businesses found in the leisure, entertainment and personal service sectors, lockdowns spelled disaster. As consumers were isolated from these industries, them being limited in their ability to provide physical services was the number one impact experienced. This is not for lack of effort, innovation and flexibility seen throughout the pandemic. 
"In challenging times, business owners need to pivot, adapt and manoeuvre," said Simon Michaels, Partner and CEO of HWFisher Business Solutions. "Look at the ingenuity in food delivery and pop up restaurants, in the hard hit hospitality sector, to see the possibilities created by adaptation."
Leading up to the pandemic, female-powered businesses were hitting record numbers of equity deals. In 2019, 20% of all UK equity deals were secured by these companies, but this dropped to 18% in 2020, ending a decade-long trend of increase. As investors shifted their interest to portfolio companies, there was also a quick decline in first time, seed-stage deals last year. The report suggests that the inability to meet in-person also had an impact on early stage funding, as this is significantly based on promising individuals rather than existing business performance. Throughout the pandemic, emerging female founders missed critical funding opportunities.
Statistics tell us women have also missed opportunities or have not felt confident in seeking capital support in the last year. When the Government launched the Future Fund in April 2020, just eight out of seven hundred applicants comprised all-female teams (that's a tiny 1.15%)! Funding for female-run businesses totalled £7.2 million, versus £118.4 million for all male companies. Looking forward, Simon Michaels recommends business owners explore both debt and equity options, but consideration has to be given to affordability and partial loss of ownership. Debt is currently cost effective and enables founders to retain your full ownership, however it does need to be repaid. Equity on the other hand requires trust and alignment so make sure you understand the expectations of your prospective investors.
As we continue to surface from the pandemic, we're entering a critical time for female-powered companies. To get back on track in the fight for gender parity in business success, it's essential that existing and emerging founders are supported in bouncing back. If that wasn't reason enough, we know that 89% of female founders want to build sustainable and socially responsible businesses. Powering women-led businesses ensures a better future for all. 
Female founders are famously resilient. They also have a steady track-record in building values-driven companies with an engaged community of consumers. Leading up to the pandemic they were driving record equity deals and growth. What other skills can founders use to ensure a bounce back to success as we emerge from the pandemic?
Lead from the front and by example "if you work hard, your team will too. People need to feel motivated to do their best." said Entrepreneur and founder Linda Plant
Don't forget your network, and lean on your peers when necessary. Entrepreneur and founder Linda Plant suggests that having a sense of community is more important than ever. "Whatever stage you're at, whether starting out or running a successful business, ask for advice," she said. "seek wise counsel and people to talk to, to bounce ideas off."
As my entrepreneurial father says, 'If it were easy, everyone would be doing it. Celebrate your successes, plan and plan again, back-yourself, and ask for support and advice. More often than not, people want to give it to you.
Visit the WealthiHer Network to join us at one of our many events and masterclasses.