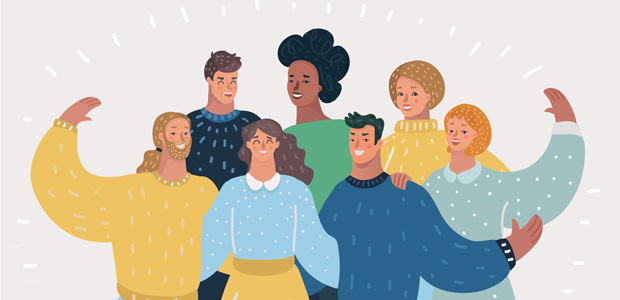 Fellowship launched to tackle lack of diversity in Venture Capital
Global initiative building diversity within Venture Capital, Included VC has launched recruitment for its second annual fellowship. Included VC's mission is to change the face of the VC industry, dramatically increasing diversity and maximising fund success by transforming networks, staff, dealflow and investments. 
The world of Venture Capital is largely homogenous; 70% white, 80% male, and in the US 40% hail from just two elite academic institutions (Stanford or Harvard).
Most capital still flows to a narrow group of founders who fit the 'pattern matching' mould, reinforcing the tendency for investors to favour founders who are similar to themselves. 
Included VC is disrupting this by providing 40 individuals from diverse backgrounds with skills and access into the world of Venture Capital. This fully-funded 12 month fellowship comprises 14 components, totalling 4,000  hours of collective contact time and unparalleled access to Europe's top investors.
This is delivered via: masterclasses and mentoring, deep foundational learning, executive coaching, simulation investment committees and in-person retreats to support professional networking. 
Nikita Thakrar, Co-founder and Director from Included VC said: "After the success of Included VC's European fellowship, we are excited to launch our first global fellowship so that we can welcome individuals from an even wider range of diverse groups into venture capital."
Thakrar continued: "Our fellowship aims to tackle the lack of diversity on all fronts in the VC sphere and through our blind application process, provide everyone with an equal chance - not just based on who they know. We have a lot of work to do, and these changes are not going to take place overnight, but we are extremely proud of our existing fellows for the waves they're going to make both in VC and their local communities, and we are optimistic that this will trigger long-term positive change."
Chris Tottman, General Partner at Notion said: "Venture Capital's record of hiring and investing in people from diverse backgrounds is weak. The fact that opportunity is not distributed equally means the sector is missing out on a diversity dividend. The simple truth is, diverse teams win big and diversified funds win bigger as success comes with finding, investing and rapidly scaling outlier founders in under-invested markets. Like Included's fellows, I have first hand experience of being an outlier, hailing from a working class background and leaving school at sixteen, so I understand that there's huge value in being self taught and thinking in a different way to my peers."
Tottman continued: "The sector must welcome difference because the next generation of big outcomes will come from a community of outliers unlikely to be in their traditional networks - this was one of the drivers for founding Included VC and why so many VCs are investing in the programme."
Included VC is committed to creating effective multi-generational and systemic change to reduce barriers for traditionally overlooked and excluded groups. The first cohort welcomed Fellows from 14 European cities; 60%  of the cohort is female, 50% are from BAME backgrounds and 10% identify as neurodiverse.  
Included VC's criteria for its fellowship is that it looks for individuals who are entrepreneurial, passionate about technology, and fascinated by the potential for venture capital to drive change on a massive scale. Included VC's fellows demonstrate the broadest definition of diversity; gender, ethnicity, non-typical degrees, intergenerational diversity, disability, neural diversity, and applicants from excluded communities such as refugees and ex-inmates. 
Daniel Blomquist, Operating Partner at Creandum, said: "Included VC is important because unlike other diversity and inclusion initiatives in VC, it isn't just run by one firm but aims to bring the whole industry together. This means we can make progress, faster, together."
He continued: "The programme of course brings benefits to the individual fellows, but building ingrained diversity in VC is even more valuable for the industry at large. Continuing to welcome highly ambitious people from a range of diverse communities will work as a catalyst for change, enabling the industry to think in different ways, solve new problems and ultimately kick start an exciting new wave of disruptive companies which will change the world for the better."
The fellowship is funded by an international consortium of Venture Capital Partners and Sponsors including: Creandum, Daphni, Enern, European Investment Fund, K Fund, Mangrove Capital, M12 - Microsoft's Venture Fund, Notion Capital, Seedcamp, Santander Innoventures, Wilson Sonsini Goodrich & Rosati. 
You can out more about Included, and apply to join the fellowship, here.