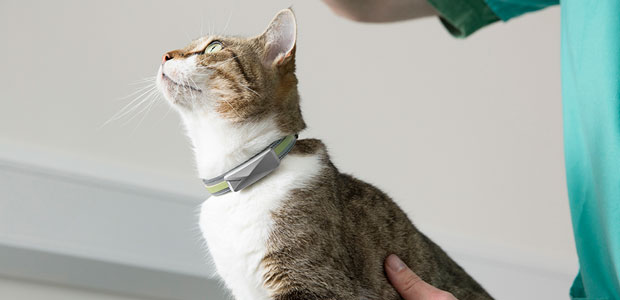 Felcana: A New Generation of Pet Care
Felcana is the new generation of digital pet care. It is an ecosystem of connected and responsive smart devices that monitor your pet. Designed by experienced vets and developed by inventive engineers.
One of those vets, and one of the co-founders of Felcana, Dr. James Andrews, told us: "We saw a huge gap in the market when it comes to pet technology. So we founded two years ago and we've gone from two co-founders to over ten members now. It's all very exciting."
Co-founders James Andrews and Kimberley Schiller, both vets, hatched the idea for Felcana when they started looking at wearable devices and how they could gather information that's clinically relevant and helpful to pet owners and vets.
"We had seen some of the connected devices that existed in the 'human' world and thought 'well why don't we have something similar for pets?' We did some research on the devices that were out there two years ago, and the devices didn't have a clinical focus, it was more fun for your pet."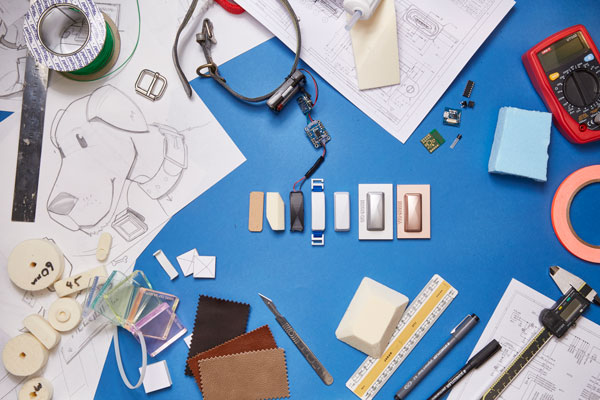 For example, Felcana gathers information on all the fundamental things that indicate disease in cats and dogs: lethargy, inappetence, change in appetite, drinking frequency and temperature. Something as simple as a dog drinking more water than normal can be a sign of polydipsia which is caused by diabetes – and is not something that a pet owner might necessarily notice.
The Felcana app processes this information in real time and provides a breakdown of the data and a historical trend. In the future, the startup plans to offer a bespoke veterinary dashboard with a granular analysis for vets.
Since then that idea has grown quite a lot. "Now we think of ourselves as a pet data company, we undertake pet data acquisition through connected devices or other opportunities for acquisition. We are a pet data storage company, and we are a pet data analytics company because we really analyse that data we get to gain an insight," explained Andrews.
The first step for Felcana was market research. They established that the market opposition was opportunistic for their startup and that there was market demand through research with pet owners. They then undertook an exercise to understand how to build the business through fundraising.
"What you find out is that fundraising is not trivial. Raising £5m off the bat was not going to happen. We went down the route of applying for government grants – there is a lot of money for innovation supported by the Government.
"We went through Innovate UK and applied for a small proof of concept grant and were lucky enough to be successful in the very first round. This allowed us to raise capital in the private investor market because we had the government grant already in our business," said Andrews.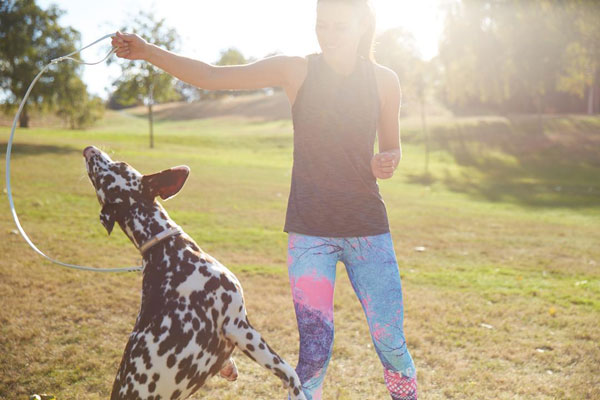 THE BIGGEST SURPRISE SO FAR?
"Our competitors," Andrews said, "How many of them are either launching products that are not credible or making claims about their products that are not credible."
CROWDFUNDING JOURNEY
Felcana fundraised on Kickstarter in November 2016 and raised £26,191 with 250 backers. "Kickstarter was an interesting experience. We did it to test our product on the market," said Andrews. "The other learning curve was that it is really time-consuming, especially if you want something credible. Anyone can knock together a Kickstarter campaign in a day, but to do a good campaign requires a lot of up front investment.
"Then there is equity crowdfunding which we haven't done. I don't like it very much, it is a very public way of raising finance. More often that not being public with finances isn't in the interests of the company."
THE (HUMAN AND PET) USER EXPERIENCE (UX)
"We spent a lot of time talking to pet owners and vets, and built prototypes to let people play with them and get a feel for it in their home. We went to people's homes for hours and interviewed them very early on," said Andrews, "Also we tried the different iterations of the product on their pets, to see whether the pet was bothered by them."
"Going to Crufts in 2017 also gave the team a real morale boost, to see the demand from the people we will eventually be selling to. We then integrated all of their feedback into our product," said Nolan.
Even the startup's name 'Felcana', a play on feline and canine, was born out of a competition and thought of by pet owners. The name was important as it allowed them to build a brand that wasn't just focussed on the single product.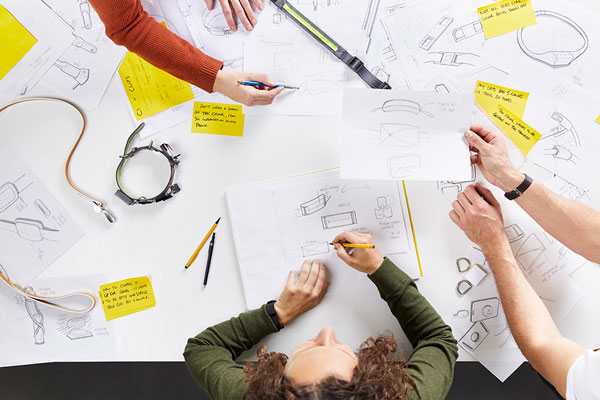 DESIGN PRIORITIES
"Miniaturisation," said Andrews, "Especially for any of our products that go on an animal. Again many of our competitors' products weigh 60-70g, which when you're placing that on a four kilogram animal, it can be substantial. It's the equivalent of carrying a can of coke around your neck. Something that pet owners might not necessarily realise. Ours weighs 8.3g."
WORKING WITH ANIMALS
"Most people in the team have pets – our electronic engineer grew up on a pig farm!" Andrews told us, who himself has a dog and a cat. In terms of working with the animals to produce the product, Andrews said that they, "didn't add too much chaos."
SUM IT ALL UP IN A SENTENCE
Andrews: "Dynamic and busy."