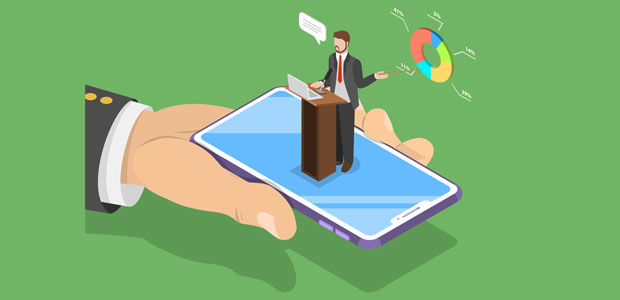 Fast Growth Icons goes online for 4th year with icons distributed
The invitation-only network for founders and CEOs of the most successful tech businesses, Fast Growth Icons, has announced the online return of its annual event, taking place on 10th December 2020, hosted by Utterly Events. Founded in 2016, Fast Growth Icons delivers high quality insights, allowing founders and CEOs to connect with peers that are building high growth, established businesses.
Previously held in Berlin, this year's virtual edition of the event now called Icons Distributed, promises to be better than ever with an amazing lineup of speakers.
Icons Distributed will bring the benefits of a Fast Growth Icons event to the comfort of attendees' own home. The emphasis of the online event will be on the time built-in for discussions and interactions rather than presentations. The speakers will present on topics designed to stimulate discussions amongst attendees, through Q&As and structured breakout sessions.
Icons Distributed has carefully curated an attendee list of growth-stage founders, ensuring attendees meet people with similar stories and challenges. This personal online event will see fewer than 100 participants in order to be highly interactive and targeted. 
The speaker schedule is shaping up to be inspirational this year with four speakers already lined up. This includes a talk from Glenn Elliott, Founder of Reward Gateway, Oscar Höglund, Co-founder and CEO of Epidemic Sound and Anna Alex, Co-founder of Planetly. These speakers will share open and honest stories of lessons learned through their experiences of rapid growth. Attendees will also have the chance to directly ask questions. 
Ben Fletcher, Co-founder of the Fast Growth Icons series, commented: "After a turbulent year, we are excited to host our new online event, Fast Growth Icons Distributed, and to hear some inspirational stories from some of the leading founders and CEOs of the most accomplished tech businesses in Europe. Our purpose is to support founders and CEOs on their journey from tens to hundreds of employees. Now, more than ever, everyone needs this support, so we can't wait to be back."
For more information please click here and to be considered for an invitation, please register your interest here.