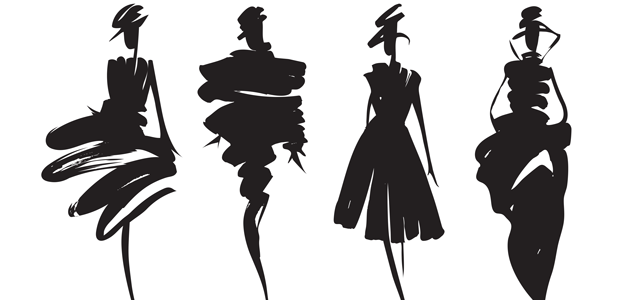 Fashion and beauty tech platform Vestico hits the runway to latest investment
Vestico, the social fit and personalisation platform for fashion and beauty, has secured a £250,000 investment from early-stage focused venture capital firm Jenson Funding Partners to further develop its technology and define the next generation of eCommerce.
Fashion is the largest eCommerce industry worldwide with the highest product return rates of up to 60 per cent and lowest conversion rate - the number of site visits divided by the number of sales - of 1.7 per cent. The beauty industry is second. Beyond easy payment and fast checkouts, shopping experiences have remained relatively unchanged, and eCommerce remains commoditised. Vestico was created to solve this problem by giving shoppers a platform to select the right product sizes and shades from the start. 

The company has partnered with the world's leading brands to change the way their customers shop online. Combining user-generated content with proprietary AI, Vestico shows shoppers how clothes and cosmetics look on real people most like them. Through hyper-personalisation, Vestico is designed to give shoppers the confidence and inspiration to buy more and has seen increased conversion rates of up to 10x higher and a 17 per cent decrease in returns. For retailers, the company is also able to gather critical data to inform the brands insights into the wider value chain from marketing to manufacturing.
Earlier this year, the company launched Vestico for Beauty to help the industry be more representative of its shoppers and ensure customers find the right shade when buying beauty products online. Vestico also launched with Spanish fashion label Desigual to make shopping experiences more inclusive and simpler for customers across Europe.
Following the realisation that fashion eCommerce was unrepresentative and impersonal for shoppers, Vestico was founded by Maia Sasania, Benedikt Hirmer and Maddie Forman to tackle this problem and the damaging issue of returns in the fashion industry. Moving forward, the company expects to launch its service with several major international brands over the next year.
Maia Sasania, co-founder and CEO at Vestico, says: "Vestico was created to give shoppers confidence and inspiration to buy items they will keep. Our mission is to represent every single shopper on their favourite brand's stores and equip them with critical information to prevent returns. Our driver is our knowledge that five years from now we will fundamentally transform the way people shop online. This investment will help us continue to grow our team and develop our platform to scale and service the largest brands on the planet."
Sarah Barber, CEO at Jenson Funding Partners, adds: "We've all experienced shopping for clothing online, from figuring out the right size to purchase to going through the process of returning things that just don't fit well enough. It can be such a frustrating practice and what Vestico has developed is exactly what's needed in the eCommerce dominated marketplace we find ourselves in. Vestico is solving a real-world problem by helping shoppers nail down the sizes they need and by doing that, helping the environment too by cutting down on the volume of returns that create so much unnecessary waste. We are delighted to have backed such a forward thinking company."