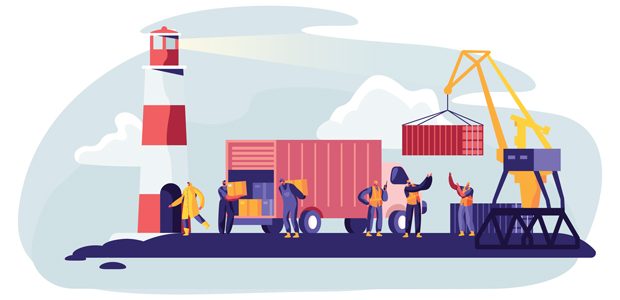 The factors consider when buying fleet insurance
Managing a fleet of vehicles is a huge responsibility. Along with maintenance and driver management, fleet managers need to be responsible for the protection and safety of their assets. Fleet insurance is essential when it comes to managing and mitigating the risks that surround your fleet.
There are many benefits to opting for fleet insurance instead of getting individual policies for each vehicle, including cost savings and the fact that fleet insurance is designed to cater to the specific needs of your business. If you are in the process of choosing fleet insurance for your business, it's important to consider any risks associated with your assets. Consider your surroundings, use fleet data that you have already collected, and discuss your options with insurance professionals to help you determine the best type of insurance for your fleet.
Cost of Fleet Insurance
The cost of insuring a commercial fleet will vary greatly depending on a number of factors including the type, purpose, and size of your vehicles. Fleet insurance is highly specialised, so the cost can also vary depending on the company that you work with. The type of work that your fleet does will also affect the cost; for example, delivery fleets often cost more to insure than service fleets because insurance for the goods being transported is also essential. Multi van insurance may often cost more than multi-car insurance due to the size and purpose of the vehicles. It's best to get a range of different quotes when shopping for fleet insurance in order to compare your options and choose the right one for your business.
Understanding Your Risk
Understanding your fleet's level of risk is crucial before you start shopping for insurance. Holding as many details as possible about your fleet is the best practice to uphold since the more details you can provide, the more accurate your quotes will be. Along with considering a risk assessment to determine any current risks to your fleet, it's also a wise idea to consider looking at where your organisation is headed in order to make predictions regarding any potential risks that you might face in the future.
Your Drivers
The drivers that you employ to work on your fleet will also have an impact on the type of insurance that you can get and how much you can expect to pay for fleet insurance. It's important to have a solid understanding of the drivers in your workforce and what their responsibilities are. It's important to have this information so that you are able to check it against the terms and conditions of a new policy, particularly when it comes to any clauses that are related to driving restrictions. For example, some insurers might place restrictions on drivers within a certain age group, while all insurers are likely to charge more for drivers who have past convictions or license points.
Security
It's important to consider the security of your fleet since many insurers will have specific security requirements that your business will need to comply with in order to ensure that the insurance is valid. Overnight parking restrictions are typical; for example, insurers might require you to ensure that vehicles are parked overnight on locked premises with certain security methods in place. In addition, you may also be required by your insurance company to have key security clauses. For example, some insurers might require keys to the vehicles to be kept in secured safes or cabinets or even kept off-site.
Discounts
Using certain equipment can often get you a discount on fleet insurance, so it's a good idea to consider the equipment that you use currently or any equipment that you may be able to add to the fleet in order to take advantage of cheaper fleet insurance. For example, using dash cams and telematics devices can often help you get cheaper fleet insurance since they can help insurance companies process any claims much more efficiently. And telematics software can benefit your fleet in many further ways, such as encouraging drivers to be safer on the road.
Choosing the Right Policy
It is important to review your existing fleet insurance policy along with exploring alternative options in order to identify any gaps or duplication. Working with a broker can help you ensure that you choose a policy that is fit for your needs. Spend some time comparing and researching different fleet insurance quotes to ensure that you choose a policy that aligns with the needs, requirements, and current situation of your business along with future plans for growth.
Whatever your business does, fleet insurance is often a must where a large number of vehicles are involved. Keep these factors in mind to choose the right policy for your company.