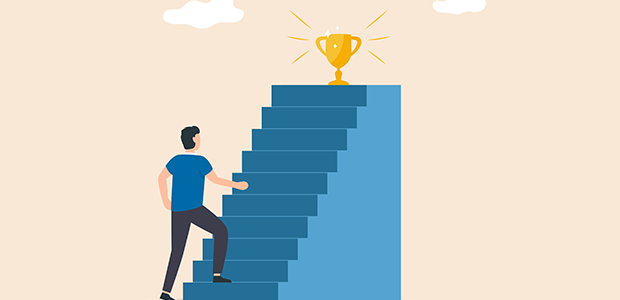 EZStay nominated as finalists for the Digital Innovation Award
On the 27th of July, Atula Technologies was announced as one of the finalists in the Digital Innovation Awards category. This event is organised by the Buckinghamshire Business First (BBF) across several categories every year, as a tribute to recognise businesses that take extraordinary strides to make difference.
The announcement was in recognition of their outstanding contribution to digital design and innovation. Their brainchild, EZStay, is a software designed to deliver exceptional guest experience, particularly tailored for hoteliers, within the primary and ancillary sectors of the hospitality industry.
What is EZStay? How does it work?
At the heart of EZStay lies a personalised and adaptable administrative console. This can be seamlessly integrated through APIs to a hotel's existing systems. This console helps rapidly create paid and complimentary guest services from check-in through check-out and everything in between. The smart software strengthens communication between various departments to maximise guest experiences.  The console is supplemented with an intuitive mobile web app, for the guests to call out services on the go. This digital interface minimises the need for guests to physically try to get services/ assistance they need, thereby maximising convenience and ease.
The BIG Benefits: Hoteliers make money and achieve sustainable growth with EZStay
A distinguishing feature of EZStay is its contribution to the augmentation of revenue streams. By harnessing its capabilities, the software empowers hoteliers to maximise occupancy rates and other metrics like RevPAR, ADR, etc. through strategic upselling and cross-selling initiatives for paid services. This in turn boosts revenue assurance, fortifying the financial viability of hospitality establishments where EZstay is used.
The software's prowess extends to its revenue-generating capabilities. By leveraging smart upselling and cross-selling, EZStay empowers hoteliers to enhance occupancy rates and revenue. This accolade in the Digital Innovation Awards not only recognises their accomplishments but also establishes their role as pioneers in the evolution of digital solutions within the hospitality industry in the UK for Boutique hotels, chains, resorts, and more.
In conclusion
The distinction of being named finalists in the Digital Innovation Awards is a resounding affirmation of Atula Technologies' commitment to redefining the landscape of the hospitality industry. The cutting-edge EZStay solution clearly demonstrates the convergence of technology and hospitality, reflecting their dedication to taking guest experiences to another level, while bolstering operational efficiency. This nomination reckons them as prominent software technology business who care to deliver beyond expectations for hoteliers as trailblazers in the realm of digital innovation.
As finalists this is also a testament to their creative and innovative thinking!
With just over a month to go, the 21st of September will witness the awards night at Aylesbury's waterside theatre with finalists from all other categories and their supporters.