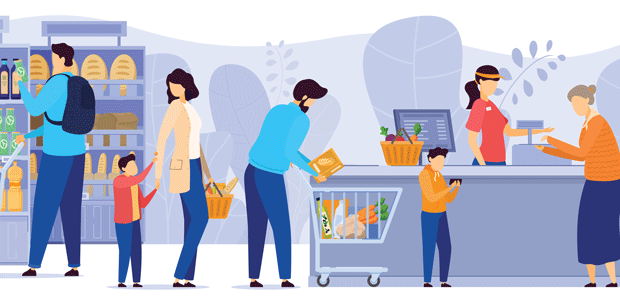 eyos: Company Profile
As more and more brands are looking for compliant ways to create personalised experiences for their customers, and with rules about third-party cookies changing regularly, first-party data insights are becoming more important than ever.
eyos, formerly yReceipts and emporio analytics - the retail growth platform for local shops, national labels and global brands, is helping over 300 customers in 40 countries become profitable by using their own, first-hand information ethically, cleverly and efficiently.
In retail stores across the world, businesses and brands use eyos to identify consumers, automate in-store marketing, and leverage insights and predictions to make shopping experiences more valuable and enjoyable. As a partner of Google and Meta, eyos can also monitor the performance of offline campaigns by serving as a pixel at the POS in-stores. eyos collects authorised information from customers in-store via digital receipts and links it to their online behaviours in order to close the omnichannel customer journey loop. This results in excellent post-purchase experiences for customers that are sustainable, modern, and engaging.
New Look, a leading UK and Ireland fashion retailer with over 570 stores brought eyos on board, specifically to help with two problems - identifying its in-store customers and transitioning to a sustainable, paperless way of operating. Through an easy-to-implement, powerful tool (digital receipts) eyos was successful in helping New Look achieve both of its targets. New Look could now record authorised customer data and tag each purchase with the customers' record in their CRM software. Since integrating eyos retail in 2015, New Look have gone from identifying 0.5% of their customers, to 40%, along with 84% of its customers who opted for digital receipts then signing up for marketing updates. This has resulted in the generation of over £34m in-store revenue via Facebook and Instagram ad campaigns.
Michele Lockwood, Head of Performance Marketing, CRM and Transformation lead at New Look says: "Working with partners who understand our passion for sustainable business practices and a stellar customer experience is fantastic. We found this with eyos. With our return customers' revenue share increasing and engagement with offline customers through digital receipts improving - we are excited to see what more we can unlock with eyos."
eyos allows brands to tag each of their transactions and mode of payment (debit or credit cards) with the respective customers. This data then gets fed into the brand's CRM platform, helping them build a complete, 360-degree view of their omnichannel customers. They can then link in-store data with Facebook and Google ad results to track how each ad spend results in a purchase in-store.
"Using eyos, retail brands can now seamlessly link with various platforms such as CRM, digital ad networks, NPS survey dashboards, in real-time and leverage data from these channels to tailor interactions across all channels," explains Simon Harris, sales Director at eyos.
"eyos' uniqueness is its ability to capture and standardise granular and hugely diverse retail purchase data at source and merge it with transaction-based real-time automation technology, and we continue to add more services as we grow. We're proud to see that our retail customer portfolio continues to go from strength to strength. In the last 12 months brands in the UK such as Estee Lauder, Seasalt, Office Shoes and Whistles have started using the eyos retail digital receipts solution to understand who their customers are and what they buy," Harris adds.