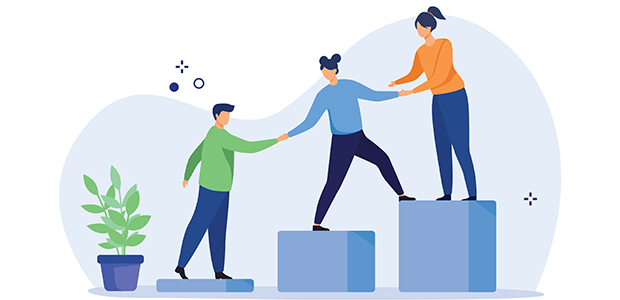 Experts come together to support the next generation of Cambridge startups
One hundred of the most respected and celebrated tech entrepreneurs, investors and operators will advise and coach startup founders, as part of a Cambridge University initiative supporting and accelerating University founders.
Nigel Toon (Graphcore), Stan Boland (FiveAI), Matt Clifford (Entrepreneur First), Rahul Vohra (Superhuman), Pete Hutton (Arm), Sophie Adelman (Multiverse), David Singleton (Stripe), Suranga Chandratillake (Balderton Capital) and Rebecca Simmons (Riverlane) are just some of the Cambridge alumni and non-alumni joining the Founders at the University of Cambridge community to support the next generation of Cambridge startups.
The tech and business establishment giving back
Founders at the University of Cambridge aims to accelerate Cambridge University's reputation for creating impactful tech companies by bringing together the resources to champion game-changing technologies and new ventures. The initiative's experts will draw on their industry knowledge to help shape the success of the emerging startups.
Of the first 100 experts joining the community, almost half are entrepreneurs, a third are investors and a quarter are industry leaders. Between them, they have founded over 100 companies with an estimated value of $15 billion and invested in over 800 new ventures in sectors including deeptech (57%) and biotech and life sciences (21%). The cohort is 49% female and 51% male, with over a quarter coming from Black, Asian, minority and ethnic backgrounds.
In addition, Founders at the University of Cambridge is announcing strategic partners including AstraZeneca, Babraham Labs, Hitachi Europe, Judge Business School and KPMG, who will provide support including mentoring. The partners' combined experience of all stages of the startup journey and the corporate world will be invaluable to support the new founders to scale, grow and maximise their impact.
Supporting future founders
Founders at the University of Cambridge is a new initiative from the University's innovation arm Cambridge Enterprise, building on the work achieved so far by the university and its entrepreneurial alumni who have gone on to build genre-defining companies.
Cambridge is the third most important science hub in the world according to research by Dealroom, has the highest per inhabitant number of university alumni founders who have raised >$10 million and is second in the UK for unicorn creation after London.
Between 2022 and 2023, Cambridge tech companies have raised $1.3B in funding. Out of 164 companies raising funding, 45% were pre-seed companies. 289 Cambridge alumni-founded startups have raised pre-seed funding in the past two years, ahead of University College London (164), Manchester (89), Oxford (58) and Imperial College London alumni (36). One recent Cambridge spinout, Nu Quantum, raised £7 million to pioneer quantum computer networking, whilst another, Broken String Biosciences, raised £12.2 million to make cell and gene therapies safer and more affordable.
To continue this success, the university needs to ensure that its IP-rich and knowledge-intensive early-stage companies are receiving enough funding and mentorship to get started and reach that first institutional cheque. To support founders tackling difficult problems, the initiative is opening applications to its first pre-seed accelerator programme for entrepreneurial academics who need a solid growth path before formal fundraising.
As part of the first 12-week programme, up to 10 early-stage companies will receive intensive mentoring, connections and seed funding from a pool of up to £2M, which includes funding from co-investor Parkwalk Advisors. The programme and funding which includes 50 hours of intensive mentorship from a bespoke entrepreneur in residence (EIR), free office space and priority access to lab space, will help to accelerate and smooth the path to success. In this way, Cambridge is offering startup help comparable to that provided at great US universities such as MIT and Stanford. Applications open today and close on Friday 15 December 2023, with the first founders announced in February 2024.
Gerard Grech, Managing Director at Founders at the University of Cambridge, said: "We're delighted to announce the first 100 experts that will be a part of the Founders at the University of Cambridge community and that our first pre-seed accelerator is open for applications. This group has unrivalled experience building, scaling and supporting world-changing tech companies which will be invaluable to help unlock the potential of our new generation of founders building companies that will solve humanity's growing challenges. Cambridge has long been one of the leading universities for spinouts in Europe, but with Founders at the University of Cambridge, we're going to make it the leading university in the world."
Alastair Kilgour, Chief Investment Officer at Parkwalk Advisors, said: "Parkwalk was founded to invest in science and deep-tech companies, spun-out of UK Universities, so we are delighted to be backing the first pre-seed accelerator run by Founders at the University of Cambridge. Our 10+ years of experience investing and supporting this asset class mean we're well-positioned to champion a new generation of entrepreneurial academics coming out of Cambridge and we look forward to working with Gerard and the team to make this new initiative a success."
Sai Shivareddy, Co-Founder and CEO at Nyobolt and expert at Founders at the University of Cambridge, said: "It's a pleasure to be part of the new Founders at the University of Cambridge coaching community and to have the opportunity to work with game-changing startups at the beginning of the journey. There is nothing more exciting than developing a nugget of an idea into an innovative and successful company but it's certainly not an easy feat. It takes a village to truly make an impact and Founders at the University of Cambridge is exactly the type of support network I would have appreciated when I was starting out."
Carmen Palacios-Berraquero, Co-Founder and CEO at Nu Quantum and expert at Founders at the University of Cambridge, said: "Having spun out Nu Quantum from the Cavendish Laboratory at Cambridge, I understand the challenges and work involved in taking research from the lab and turning it into a startup for practical use in the real world. I am excited to see this brilliant community emerge to do the important work of supporting more academic founders to commercialise their work and have a tangible impact."
Suranga Chandratillake, General Partner at Balderton Capital and expert at Founders at the University of Cambridge said: "Founders at the University of Cambridge is a brilliant initiative that will enable a new cohort of deep tech and knowledge-intensive startups to thrive. The UK has long been a hub of innovation and programmes such as these will help ensure we stay at the forefront of tech development. I'm looking forward to working with these ambitious entrepreneurs to support them in making a difference."
Stan Boland, Co-Founder of FiveAI and expert at Founders at the University of Cambridge, said: "We're at a critical moment in time for AI and the UK and Cambridge have the talent and potential to lead the world in building successful, innovative and ethical companies that take on and beat US and Chinese competitors. That's why I'm looking forward to giving back as part of Founders at the University of Cambridge - throughout my career, I've worked with some brilliant mentors and experts who have been instrumental in supporting me to found, grow and exit multiple tech companies and I can't wait to get started helping a new generation of founders of tech companies to help unlock their full potential."