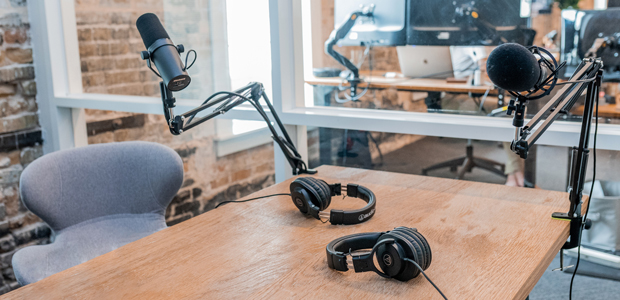 Expert tips for creating podcast merchandise
John Armstrong co-created Custom Planet with his friend Andrew Dark in 2008, while they were both at university. The company has since grown to become one of the UK's leading printwear specialists. Here, he gives his expert tips for startups wanting to create their own merchandise for a podcast.
Around 7.1 million people in the UK now listen to podcasts every week, which is more than double the number of people who did just five years ago, according to an Ofcom report. Podcasts are the ideal way to share your stories and ideas, as they're relatively cheap to produce, and you don't need much equipment to get started.
If you're a small start-up company, a podcast is the perfect way to spread the word about your business and build up your audience. Plus, hearing your voice can help to establish a more personal connection with your customers, so they're more likely to engage and buy what you're offering.
Podcasting is also the perfect way to position yourself as an authority in your sector. If you host a podcast speaking to industry experts and talking about breaking industry news, people are more likely to trust your brand, because they can see that you're well informed.
Whether you're a seasoned podcaster or just starting out, you can benefit from investing in merchandise. It'll help advertise your podcast when people use your products and, as you build up your fan base, it's the perfect way to make some extra money from your work. Below, I'll be going through the ways you can go about creating merch for your podcast.
Develop your brand
The first step is to create and develop your brand. You'll want to decide what kind of look your branding will have, whether it's humorous or serious, minimalistic or bold. This will all depend on the tone of your podcast, as it's important your branding reflects this.
You'll also need to create a logo for your brand. If you've already set up your business, it's a good idea to use your company logo for your podcast, too. This way, more people are likely to see it, look up your name, and find out about your brand.
Next should come the name of your podcast. You'll want it to be relevant to your content, but catchy enough that it will catch people's eye and stick in their heads. A short title will also be easier to print on a variety of merchandise, so bear this in mind when picking out a name.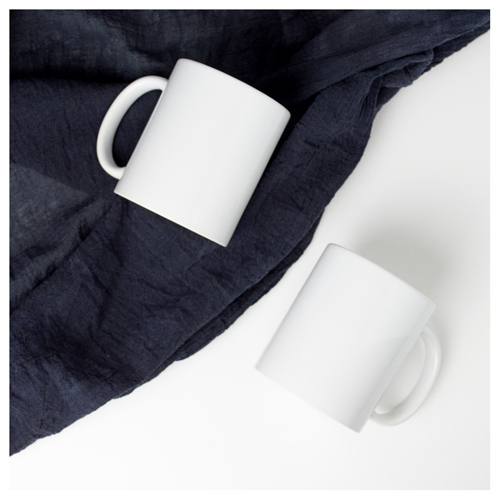 Pick the right products
Try to avoid monetising your podcast right away, as this can give off the wrong impression to your audience. As a general rule, wait at least six months to a year after starting your podcast before creating and selling merchandise. This should give you enough time to get a foothold in the industry and develop a loyal customer base.
Once it's time to decide what merch to sell, you'll need to think about what products would be right for your audience so you can choose things that they're more likely to buy and use every day. For example, badges and stickers can be fun, but if most of your fanbase are serious businesspeople, they'll be less likely to buy them. Instead, you could choose branded mugs, reusable coffee cups, water bottles, or lanyards, which are more suitable to their lifestyle.
If you're not sure what kinds of products your audience would like, you could always ask them by using social media polls. This way, you can make sure you're investing in merchandise that your audience wants, and it'll help to encourage brand loyalty if your customers have a say in what they can buy.
Alternatively, take a look at podcasts that cover the same kinds of topics as yours and find out what merchandise is popular for them. It's likely that you'll have a similar audience, so you can get a better understanding of who they are and what they like.
Don't just print your logo
There's a reason podcasts are listened to by so many people each day. They offer a platform to gather and communicate information and stories in a fun way, and your listeners are going to remember the inciteful or funny things you say rather than your logo. So, try to make your merchandise fun, too. For example, you could pick out witty or memorable quotes from a specific episode and print them on T-shirts.
By creating merchandise that shows off your listeners' inside knowledge, they'll feel more connected to your brand. And, there's nothing better than the sense of community they'll feel when they see someone else wearing merchandise from the same podcast.
As a start-up company, a podcast can help you spread the word about your brand and develop a loyal following. By taking on board these tips to create your own podcast merchandise, you can help to increase brand loyalty, and make some extra money, too!