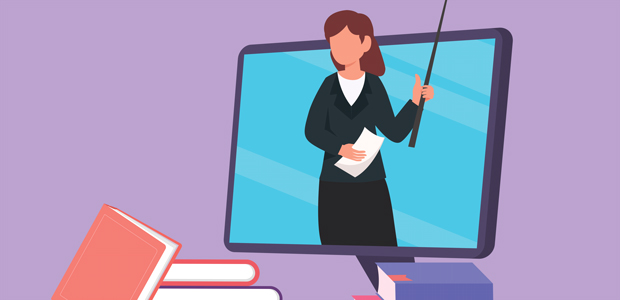 evulpo raises CHF 7.7 million in funding
The online tutoring platform evulpo has closed a 7.7 million Swiss franc deal in a seed financing round.
Launched in Zurich in 2021, evulpo has gained considerable popularity among students and parents across Europe. More than half a million people have accessed their interactive school resources. Their greatest asset? All topics are adapted to the national curricula of the different countries and are classified by school year. Moreover, the platform follows a freemium model. After establishing itself in Europe, evulpo is now preparing to launch in South America and Africa. Swiss venture capital firm Serpentine Ventures is participating in the seed funding round, along with renowned business angels and investors such as Dario Fazlic, founder of the digital insurance platform wefox.
"We offer tutoring for everyone," says CEO Dr Christian Marty. The 34-year-old journalist and historian founded evulpo together with engineer Manuel Kant and economist Jonas Fehlmann. The company has a clear mission: to give all students equal access to tutoring and education. To this end, the company offers free help and school resources in England via its e-learning platform, which includes thousands of explanatory videos, summaries and interactive exercises. All topics covered were selected according to the national curriculum.

"What makes us stand out is our alignment with the national curriculum and the free basic access to all subjects. Studying with evulpo is stimulating because it helps with exactly what is required in exams. Since the launch of our project, we have received great feedback from students and parents alike. They feel that the teaching content offered is relevant to them and that it is addressed with a modern, clear and effective approach. We are therefore even happier to have successful investors and partners at our side to turn the world of tutoring and e-learning around." - Dr Christian Marty, Founder and CEO of evulpo

Family income no longer plays a role
evulpo's business model guarantees free access to more than 70% of the platform's content. Those wishing to use the service intensively or who want to see daily learning statistics can opt for a monthly or yearly subscription. With evulpo, an annual subscription costs little more than a few offline tutoring sessions. 

"We are impressed by how evulpo has managed to launch a freemium subscription model in a very short time, while engaging hundreds of thousands of students and parents with targeted content. In the face of an educational policy climate that is not always supportive of students, we hope that in the future interactive and integrated tutoring will no longer be a privilege, but an enabler of classroom learning. We are confident that evulpo will soon become the leader of ed-tech in Europe." - Guy Giuffredi, Investment Director, Serpentine Ventures
Since the end of last year, evulpo has been available not only in Germany and Switzerland but also in France, Italy, Spain, Portugal and the United Kingdom. "In the fourth quarter we plan to create a platform for South America and Africa as well, in order to facilitate access to education via digital learning tools", states Manuel Kant, COO & founder of evulpo.



About evulpo
evulpo (formerly Schlaufux) was founded in 2020 by historian Dr Christian Marty, engineer Manuel Kant and economist Jonas Fehlmann in Zurich. With the free e-learning platform evulpo.com, the ed-tech startup aims to provide worldwide access to effective tutoring. Its unique feature is that every subject follows the national curriculum of each country so users can trust that the material they access is relevant to them.

The platform has been available in Switzerland since 2021. In mid-2022, evulpo was launched in Germany and France, followed by Italy, Spain, Portugal and the UK at the end of the year. The company is made up of around 120 employees in seven different countries.
After raising 2.3 million in an angel investment round, the platform subsequently raised 7.7 million Swiss francs in a seed financing round. The investors and business angels include Serpentine Ventures, wefox founder Dario Fazlic and well-known family offices from Europe.