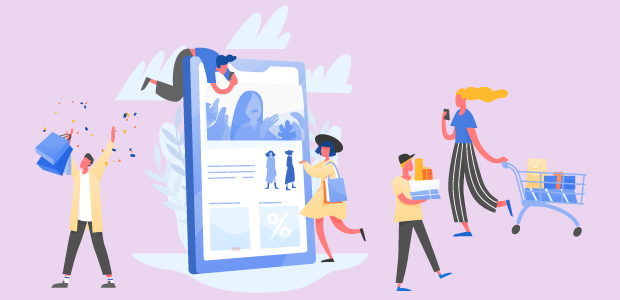 Evolving from an ownership offender in the sharing economy
The world is over-populated and growing, warming at an unprecedented rate due to categorical human factors, and only now are we beginning to see the climate emergency for what it is. Greta Thunberg, and Extinction Rebellion are leading the way.  
Sharebee has been working with Whyable for over a year now and are aiming to bring some community values, alongside their mission to helps us transition to a less-consumption focused economy. Here's a note from the front line, where Samuel Carter, the founder gives us a bit of an insight into the WHY of sharebee. 
---
I am sitting in my shed, actually it isn't a shed. I think it's an old bomb shelter of some kind, its roof being a foot of reinforced concrete. This roof protects some of my most valuable things. I am not talking about the brightly coloured climbing gear organised and hanging or the diving equipment unused for several months or even the kayak paddles strung up over my head. These things are an increasing burden, but the memories that they created is their real value. The pack that I was wearing when I was helped down a mountain by my friends after damaging my ankle - followed by a night cramped in my car because no one else was insured to drive. We had no phone signal and the nearest landline an hour away locked up in a pub that wouldn't be open until tomorrow. This was the moment, frustrated and uncomfortable that I wondered why it was so hard for me to share my car with my friends.  
Like most people, when back home, comfortable and safe I didn't think about this, I just carried on with my nine to five in the same loop most of us are in. Perhaps there is something about being comfortable that gets in the way of us trying new things or taking chances and risks, there is definitely a problem if we have bills to pay and people relying on us for their next meal so we put our big ideas on hold and soon we forget about them. 
These big bright orange and blue mountaineering boots, bought to climb in the Andes, to walk up and stand on top of Chimborazo, the closest point on our planet to the sun. The summit glacier is melting away so each successive person will be a little further away and in 20 years there may be no ice there at all. I haven't used the boots for a couple of years, but I keep them because one day I would love to climb another big mountain. Everything in this "not a shed" has a story, everything we own has a story. Many chapters of those we don't ever consider, I know I didn't.  
These stories are about what they cost us to buy and to store. What they cost the environment to manufacture, package and transport. All this stuff in our sheds, and on top of our wardrobes or in our cupboards, the things occasionally used but mostly sitting idle and costing us, costing planet and being a burden. Look at all the things that we have bought, and the shops piled high with row after row of shiny products. Amazon making it so easy, almost thoughtless, to buy things. We pay our money then have a moment of joy at owning something new that soon fades, but the thing and its impact remain forever. 
If we are lucky the things we buy will give us an amazing, wonderful experience that we will remember forever, like this inflatable kayak paddled up the Llangollen canal and then, unprepared and unskilled, down the serpent's tail on the river Dee. The clothes you got for your best friend's wedding or that drill you bought to make your daughter's playhouse with, all great memories but the things themselves are not the most important part. If we could just have the experience and then send these items, that cost us money, take up space, need cleaning and caring for that cause pollution and damage our planet, if we could send them away we would be left with great memories with none of the burden.  
In 2016, Richard Branson was quoted as saying, "As people's access to the internet grows we're seeing the sharing economy boom – I think our obsession with ownership is at a tipping point and the sharing economy is part of the antidote for that." 
Three years later we have not made a lot of progress. The marketing might of manufacturers and the good feeling we get by owning new things reinforced every time we make a purchase, we are like fish in a barrel, easy prey and resistant to change. Today though things are starting to change. Almost everyone has accepted that we are having an enormous negative effect on our planet through climate change, melting glaciers, plastic pollution and destruction of habitat. Most people want options and opportunities to reduce their impact. If those options are easy the potential to have a positive impact on our planet and change our ideas of ownership can be realised. If we can start to lend the things we own and borrow the things we need, if we make our first choice for accessing something a request to borrow from our friends and neighbours, if we are willing to offer the things we own to the people around us we will be able do everything we want without the burden of excessive ownership. We will save money; help protect our planet and in the end be happier.  
I have been an "ownership offender" with many things sitting in my shed not being used to their full potential but today I am making a vow: If I am not going to use something at least twice a month I am going to borrow it instead of buying and I am going to offer all the things I already own but don't use regularly for other people to use and I've created an app to help so I have no excuse. After all we don't all need to own everything and a picture can trigger our memories way better than some manufactured product whose story is only ever half told.