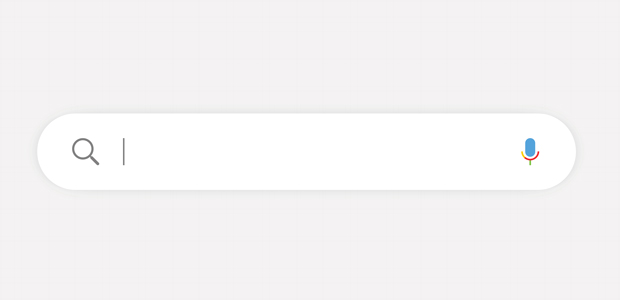 Everything you need to know about Google Analytics 4
Google Analytics 4 (GA4) is just the latest version of Google Analytics and is now the default version for all new properties. Because it's the fourth version, it's called GA4. 
In the past couple of months you may have received an email about signing up to GA4 or you might have seen the prompt inside GA itself to upgrade.
It is essentially an expansion and rebranding of the App + Web property available with Universal Analytics. While Universal Analytics (the current version of GA) properties only support websites, the main difference with GA4 is that it can be used for websites, apps, or both websites and apps together. More on this shortly!
As with updates to all Google tools it can be tempting to ignore until you're made to switch over, but with this particular upgrade there's a bit more than normal to get your head around, so it's worth getting ahead if you can.
GA4 looks and feels completely different to the platform we're used to. The user interface is quite unfamiliar and the way user data, views and filters are all handled has changed as well.
What's the difference between GA4 and Universal Analytics? 
As mentioned, probably the most noteworthy shift is the fact that GA4 combines data from both apps and websites.
Another big change is the move from the session-based model of Universal Analytics (UA) for collecting and reporting on data, to the event-based model of Google Analytics 4. This is designed to produce more flexible and accurate reporting. Everything becomes an event, even page views.
The way conversions are set up and tracked has also been altered. 'Goals' in UA are now 'Conversions' in GA4. Where previously, a maximum of 20 goals were allowed, GA4 has extended this to allow 30 conversions.
GA4 will also see Google reducing its reliance on cookies to record events by using machine learning to deliver new insights. The new data modelling feature uses AI to fill any gaps in data where the existing version of GA may have been blocked by cookie-consent rules following the introduction of GDPR.
In terms of day-to-day use, the following updates also make the platform feel very 'new':
The ability to create audiences based on a combination of dimensions, metrics and events

No view filters – filters are instead created and applied inside your reports

The option to customise reports by changing the dimension, adding comparisons and adjusting the attribution mode

Attribution can be changed as you view reports
Do I need Google Analytics 4?
The answer to that will largely depend on what you use GA for. If you only use Google Analytics sparingly, and only for a website, then switching over immediately probably isn't going to be high up your priority list.
However, if you have an app as well as a website, it's worth looking into now. Before GA4 there was no easy way of combining mobile app and site data, but GA4 allows you to integrate this data into a single GA property making it better for cross-device and cross-platform tracking.
Whether you're jumping on this now, or six months down the line, I'd strongly recommend setting up a GA4 account alongside your existing UA account to give you time to collect data in GA4 without losing the data you currently have in your Analytics account, as any new GA4 property you create will essentially be empty. Running your new property alongside your current account also gives you time to adjust to the new interface reports and features.
While GA4 is now available to all users, Google hasn't yet announced an expiration date for the Universal Analytics version
Setting up a GA4 property
If you decide it is worth setting up a GA4 account, here are the next steps:
Select 'Admin' in the left-hand sidebar

Check the correct account is selected in the 'Account' column

In the 'Property' column, select the Universal Analytics property currently collecting data for your site

Click 'GA4 Setup Assistant

Underneath 'I want to create a new Google Analytics 4 property', click 'Get Started'

Select 'Create Property'
Congratulations, your new Google Analytics 4 property has now been created. It will automatically copy basic data such as the property name, URL, time zone, and currency from your Universal Analytics property (although bear in mind it will not replace your existing properties or views).
Once you've successfully connected, this should appear: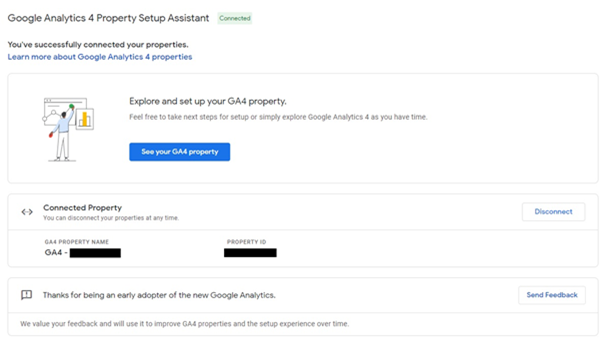 There can be a delay of up to half an hour before data starts appearing, but you can check to see if everything is working as it should by clicking on the Real-time report.
There's certainly no mad panic to set up a GA4 account, and Google isn't likely to take away the current version any time soon. However, it is strongly recommending users adopt GA4 sooner rather than later, so it's worth taking a bit of time to familiarise yourself with the new layout when you get a chance – especially for those looking to track both website and app performance.