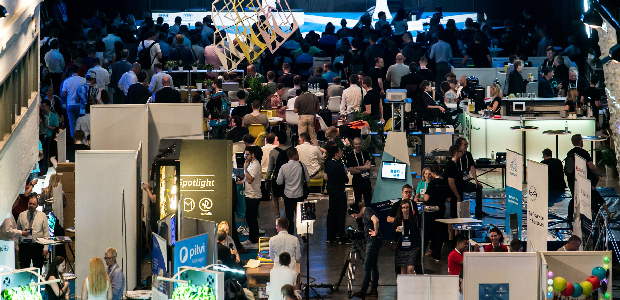 Europe's startup-investor summit turns virtual
The organisers of Europe's startup-investor matchmaking event, Arctic15, have brought its conclave virtual. The new online summit takes place from the 19th-21st October. The innovative event will bring together over 2,000 virtual attendees, 300 investors, 450 startups and 150 corporates, all of which are seeking to connect with the next generation of Nordic and European startups.
The format of this year's Arctic15 has shifted to take into account the funding crunch many early stage companies are facing in the midst of COVID-19.
According to a recent report from Startup Genome, the European tech ecosystem has already experienced a funding drop of 10% since May this year due to COVID-19. It also indicated the situation has worsened for early stage companies since national governments have had to step in to plug funding gaps.
This years Arctic15 will include various content tracks covering topics such as Digital Energy, Fintech and an Angel Track with top speakers including:
Gary Vaynerchuk, CEO of VaynerMedia and best selling author

Yossi Vardi, Serial Entrepreneur

Anette Nordvall, Managing Partner at Cross Nordic Capital

Elias Aalto, Co-founder of Wolt

Jason Ball, Partner, GR Capital

Gina Domanig, Managing Partner at Emerald Technology Ventures

Clay Dumas, Partner at Lowercase Capital
With Finland considered to have one of the most advanced angel business networks across the globe, the event aims to help startups embrace the challenges faced in 2020, through introducing them directly to some of the most established venture capital investors. One of the highlights of this year's event is the new 'Syndicates' feature, an angel investor focused network which organisers hope will result in the creation of investor syndicates that will directly invest in attending startups.
Commenting on how Arctic15 aims to help connect startups with potential investors to help them grow, Jan Ameri, CEO of Arctic15 said: "The tech ecosystem across the Nordics and Europe received a big shock with the onset of COVID-19 and we wanted to help build a new network of angel investors using our experience to help boost the prospects of startups securing funding this year."
The Arctic15 event, which evolved originally from a Pitch competition showcasing the best startups from across the Nordic and Baltic regions, has grown significantly in recent years becoming renowned for connecting leading European investors and startups. The Pitch competition finalists will also be considered and screened by all attending angel investors with a view of finding a match so they can lead in building a syndicate to invest through Arctic15 immediately.
There will also be a dedicated stage to LP's this year as part of LP Summit. The Summit will give investors the opportunity to share their experiences and the challenges they face in the current COVID19 impacted environment.
You can find out more about and book tickets for Arctic15 by visiting the website here.