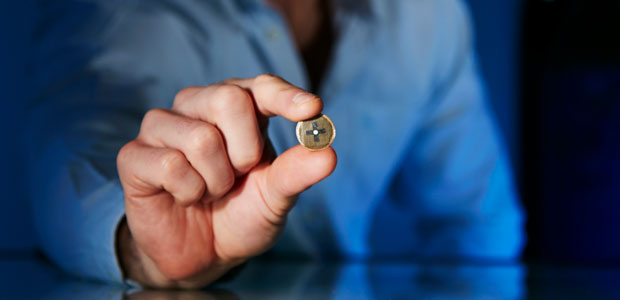 €3m raised to develop a paper-based sustainable energy source
Emerging from several years of academic research, BeFC is the inventor of bioenzymatic fuel cells based on papers and enzymes. The fuel cells offered by BeFC are naturally part of the renewable energy sector and have a low environmental impact.
This startup showcases its ambition to become a global key player in sustainable development by moving towards industrialised production of their portfolio of bioenzymatic fuel cells. Thanks to its business model and its disruptive technology, BeFC has convinced the investors Demeter, BNP Paribas Développement and Supernova Invest.
"We are excited to have raised this round with investors that share our vision of a sustainable energy source. The entire team at BeFC are looking forward to bringing this innovative technology to the public, via our partners and our forward-thinking clients." Dr. Jules HAMMOND, CEO.
This enthusiasm has also allowed the startup to win many international awards, including the first prize of the MIT GSW - GEM challenge (Global Startup Workshop of Massachusetts Institute of Technology - Grenoble École de Management) and the inaugural Nature Research Spinoff prize 'One to Watch', which were awarded in 2020.
"We were immediately impressed by the range of possible applications for the enzymatic paper bio-batteries developed by BeFC. This disruptive innovation brings real environmental benefits in markets as diverse as IoT, smart-packaging or disposable electronic devices, replacing button (or coin) cell batteries.
"As such, the BeFC team has, in a very short time, formed great industrial partnerships with major players from the targeted sectors to deploy its bio-batteries in different applications. We are therefore delighted to support BeFC with our smart-city/smart-energy seed-fund in this very promising growth phase of the company." explained Olivier BORDELANNE, Partner at Demeter. 
An innovative alternative to current miniature batteries
BeFC invented miniature ecological biofuel cells that are paper-based, ultra-thin and flexible. The technology uses biocatalysts to convert natural substrates like glucose and oxygen into electricity. The fuel cells can be activated with any fluid, such as environmental or biological fluids. In addition, BeFC fuel cells do not contain chemicals that are hazardous or polluting to the environment, and they do not disrupt existing recycling processes. 
 
"We were impressed by the level of rupture that these glucose biofuel cells bring to the fuel cell industry. The technology is already mature and meets the growing energy needs of many markets such as disposable medical devices and connected logistics.
"With its composition in paper, enzymes and glucose, this bio-battery does not use toxic products and does not disrupt the recycling process. This innovation perfectly matches the deeptech target of our Supernova 2 seed fund." said Marine GLON, Investment Director at Supernova Invest. 
Potential applications
BeFC technology is suited to low power applications; where sensor data is collected and processed quasi-continuously, and then intermittently transmitted via wireless protocols. The BeFC products can power many electronic devices, from microprocessors to low energy wireless communications (LoRa, Bluetooth, WiFi, etc.).
Therefore, BeFC products offer a strong platform for the development of emerging markets, such as disposable medical devices or connected logistics. Indeed, electronics integration in disposable and wearable devices has become increasingly important. The button or coin cell power sources typically used are difficult to recycle, toxic or dangerous to the environment.
The development of safe and ecological devices is often a barrier to the progression of single-use and single-patient devices. BeFC believes this approach will not only allow the replacement of batteries for existing applications, but also open up new opportunities for low power ultra-thin health monitoring, logistics / transportation monitoring, and Internet of Things (IoT) applications. 
From laboratory testing to industrial-scale production
BeFC is the result of the collaboration of a team of multidisciplinary experts. The investment will allow the development of the production line in the region of Grenoble, helping the company to fulfill their client manufacturing requirements. The growing team is simultaneously focused on R&D and the acquisition of joint development contracts with major industrial customers. 
Client benefits
Available in a wide range of formats and performances
Reduced costs of recycling / disposal
Environmentally friendly and non-toxic
Ultra-thin paper energy source
Sustainable materials and fuels
Metal-free
Plastic-free
No risk of auto-ignition 
 BeFC has raised €3m from Demeter, BNP Paribas Développement and Supernova Invest, investors engaged with this startup since its creation. Public funds are also being raised with Bpifrance (i-Lab prize).