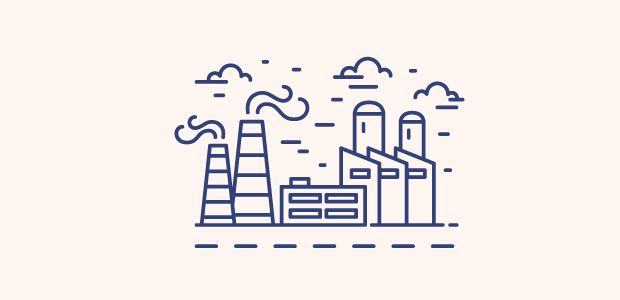 Ethical supply chains for startups
In December, Tesco stopped producing Christmas cards at a Chinese factory after Florence Widdicombe, a six-year-old girl from London, opened a box of cards and found a message inside.
The message read: 'We are foreign prisoners in Shanghai Qinqpu prison China. Forced to work against our will. Please help us and notify human rights organisation.'
Initial enquiries indicated that foreign prisoners had been packaging Christmas cards in the factory for over two years. Tesco immediately suspended production and launched an investigation, commenting: 'We abhor the use of prison labour and would never allow it in our supply chain.'
Awareness of the harm done by what is called modern slavery has grown in recent years. In 2011, the United Nations published Guiding Principles on Business and Human Rights, implementing its 'protect, respect and remedy' framework. The Organisation for Economic Co-operation and Development published Guidelines for Multinational Enterprises on responsible business conduct in the same year.
Stronger Together, a business-led initiative aiming to reduce modern slavery, explains that forced labour may be sponsored by the state or controlled by a recruitment agent, employer or gangmaster. High-risk groups include victims of discrimination, workers based in remote areas, displaced persons, young or poorly educated workers and migrant workers. Exploiters may control their victims by abduction, physical confinement, deprivation of food, threats of violence or indebtedness. Such exploitation is generally hidden, and victims are usually too frightened to ask for help.
In the UK, larger companies are obliged to publish an annual slavery and human trafficking statement. The Modern Slavery Act 2015 requires commercial organisations with a turnover of £36 million or more to report on the steps taken (if any) to ensure that slavery and human trafficking have not taken place in any of their supply chains or in any part of their own business.
While smaller companies are not required to publish such a statement, as suppliers they may be asked whether they have an ethical supply chain policy, especially if any of their customers are above the reporting threshold. More generally, government guidance on transparency in supply chains encourages all businesses 'to be open and transparent about their recruitment practices, policies and procedures in relation to modern slavery and to take steps that are consistent and proportionate with their sector, size and operational reach'.
What steps should a smaller company take to eliminate slavery from its supply chain? It may be appropriate to carry out a modern slavery audit, conducted either internally (by staff who have received appropriate training) or by external consultants. Sedex, an ethical trade service provider, provides tools that can assist with audit methodology. It is worth reviewing any slavery and human trafficking statements published by customers, which may provide a useful starting point. Larger suppliers may also publish modern slavery statements; with smaller suppliers, a risk-based approach may be taken, based on the location of the supplier in question.
Government guidance advises that 'zero tolerance for modern slavery and respect for human rights, including children's rights, are built into contracts'. This can be done by including provisions requiring compliance with international standards on human rights, such as the International Standards Organisation's ISO 26000, in supply contracts. If it is found that a supplier (or a supplier's subcontractor) is not compliant, the company will be able to terminate the contract without having to pay damages.
The government recommends that companies should also examine their own business procedures 'to avoid making demands of suppliers or subcontractors that might lead them to violate human rights'. Such demands 'include insufficient or late payments, and late orders or high-pressure deadlines resulting from poor demand forecasting'.
Further resources are provided by Stronger Together. Among the materials available are a toolkit for business, which provides guidance on mapping a supply chain, carrying out a risk assessment, implementing an action plan and monitoring progress.
When its supplier of Christmas cards was found to have used forced labour, Tesco said: 'We have a comprehensive auditing system in place and this supplier was independently audited as recently as last month and no evidence was found to suggest they had broken our rule banning the use of prison labour. If a supplier breaches these rules, we will immediately and permanently de-list them.'
Good procedures do not guarantee that a business's suppliers will always act appropriately, but implementing an ethical supply chain policy can reduce the risk of inadvertently profiting from human suffering and ensure that prompt action is taken if an issue comes to light.