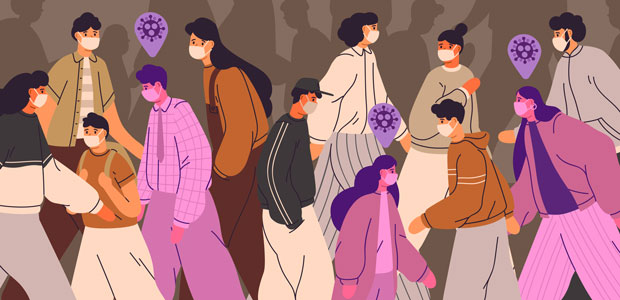 Entrepreneur pivots fresh produce to PPE in fight against COVID
A Birmingham-based serial entrepreneur has 'pivoted' the strategy for his fresh-produce business to the supply of high grade Protective Personal Equipment (PPE), to support the fight against COVID-19.
Mark O'Sullivan, Founder and Director of multiple businesses headquartered in Birmingham, was inspired to launch 'PPE for the UK' after watching the devastating impact of COVID-19 on care homes, charities and other healthcare organisations UK wide.
In hearing media stories of thousands of key workers forced to battle on the frontline without the necessary PPE equipment in place, O'Sullivan realised he was in a position to offer his support to frontline workers by utilising his experience in sourcing and importing goods to the UK through his company BanaBay, one of Ecuador's producers, marketers and distributors of high quality fresh bananas.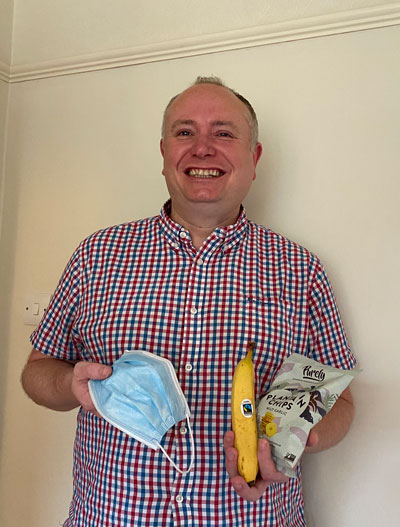 As a result, PPE for the UK was launched and within a matter of months has successfully supplied hundreds of thousands of masks, face coverings and other vital pieces of high grade PPE equipment for hundreds of different groups, communities and organisations across the UK.
O'Sullivan explained: "The lockdown period provided an ideal opportunity to sit and reflect about what is important both in business and in life. When it became clear that the horrific situation in many care homes, healthcare and charitable organisations resulted from a lack of PPE, I knew that I wanted to make a difference.
"I immediately set to work by supporting in whatever way I could, and in just four months we have grown from a one-man-band distributing protective clothing and face masks, to supplying hundreds of organisations with vital PPE, ranging from Type IIR masks into care homes, to a full sanitiser range, which we have now branded as PureSan."
A Business School advisory board member for Birmingham City University as well as holding committee positions for the Birmingham Chamber of Commerce and the Transatlantic chamber of commerce, O'Sullivan has proven experience in developing both product and service-based businesses, and particularly in establishing key relationships with suppliers worldwide.
O'Sullivan added: "With increasing concerns over a second wave of COVID-19, we are currently working closely with healthcare providers, charities and businesses across the UK and overseas to ensure they have the right PPE in place. Despite the devastation caused from the first peak of the virus, it is encouraging to see the level of preparation taking place with a clear demand for only high grade equipment, sure to protect care providers, employees and members of the community as much as possible."
Headquartered in Lichfield, PPE for the UK is on a clear mission to help individuals, communities, businesses and organisations UK wide protect themselves and one another through the provision of high grade PPE.